*MSRP:

$29.99

Our Price:

$22.50

Description:
UPC:
# ACVG01
Apple cider vinegar has been used for centuries because of its many health benefits, including healthy bacteria for gut health, weight management, healthy blood sugar levels, and heart health.† Apple Cider Vinegar Gummies are a delicious way to provide your whole family with this healthy nutrient.†
Gluten Free
Certified Vegan
Made with Organic Ingredients
Non-GMO
Gelatin Free
Unfiltered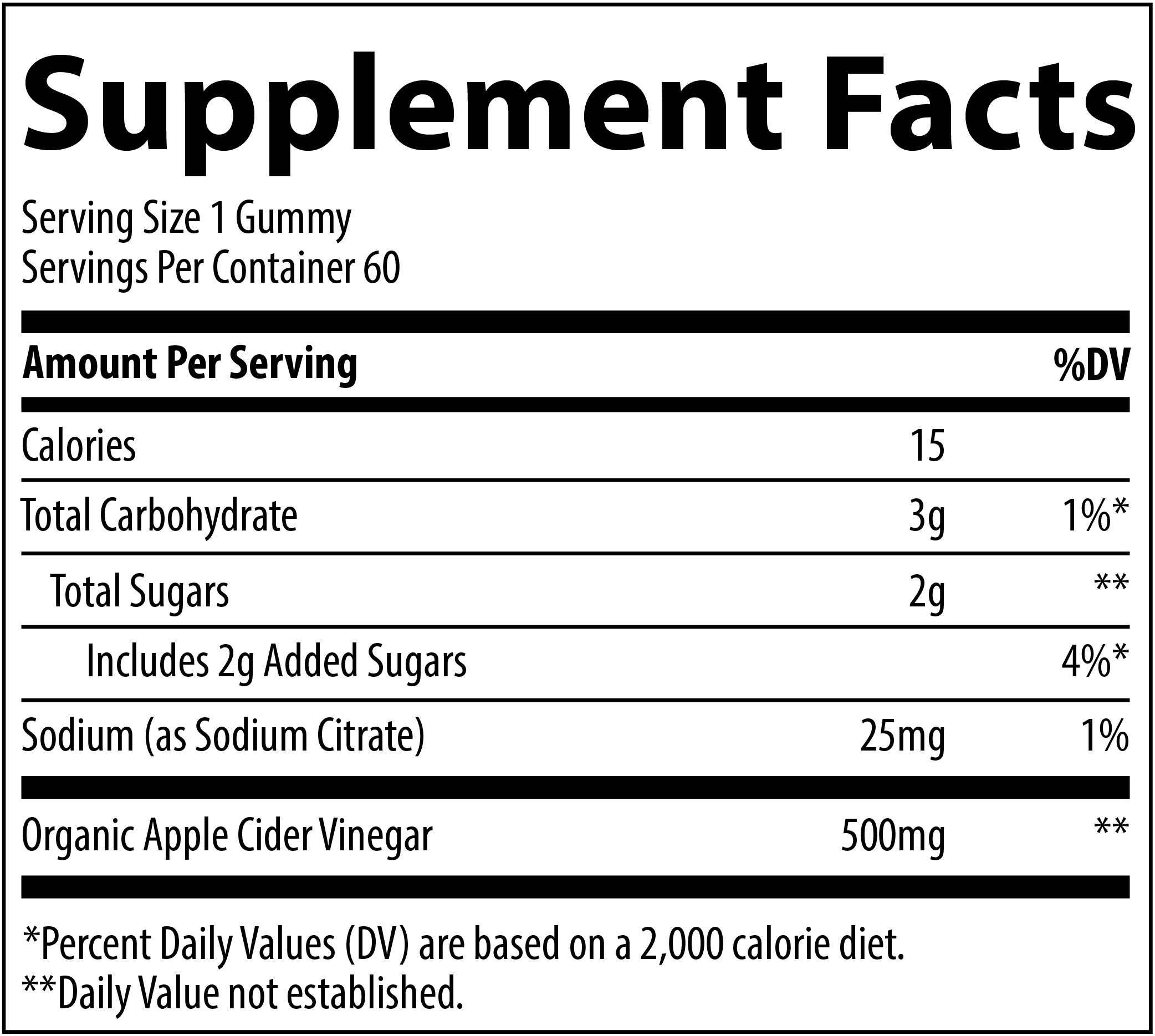 Ingredients: Organic cane sugar, organic tapioca syrup, pectin, natural flavors blend (strawberry, melon), citric acid, organic black carrot (Daucus carota) (color), wax.
Suggested Use: Chew 1 gummy up to 3 times daily alone or at mealtime and with plenty of fluids. If this is your first time taking apple cider vinegar, start with 1 gummy daily to access tolerance. Store in a cool, dry place, away from direct sunlight. Gummies may stick together in warmer climates, but this does not affect the potency, quality, or efficacy of the product.
60 servings per container.