*MSRP:

$23.99

Our Price:

$18.99

Description:
UPC: 878941007132
# ESPP30
Electrolyte Stamina Power Pak + Immunity is our classic ESPP formula that's bursting with essential immune supporting antioxidants, including 1,200mg of Vitamin C, manganese, and selenium, and is now equipped with Elderberry, additional Zinc, and Vitamin D for even more immunity support.† It also features other vitamins, minerals, and electrolytes for daily energy and hydration.†
1,200 mg vitamin C
200mg of Elderberry
10mg of Zinc
12mcg of Vitamin D
B vitamins
Electrolytes for hydration
18 Vitamins and minerals for energy
Full spectrum electrolyte complex for hydration and body mineral balance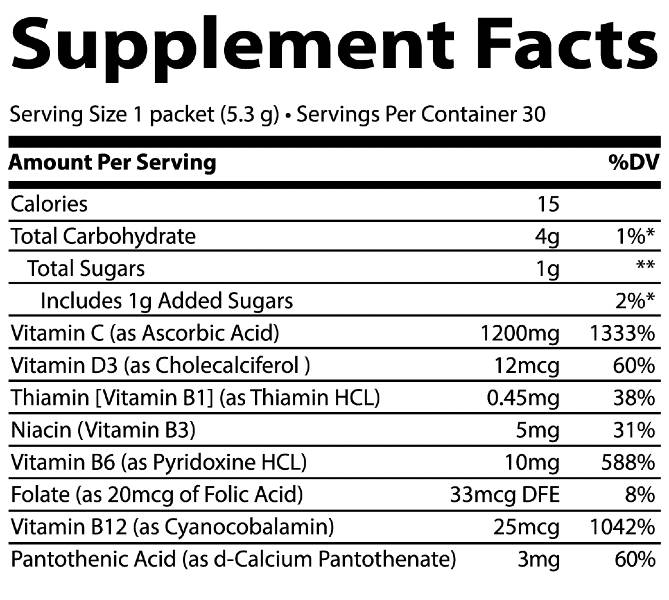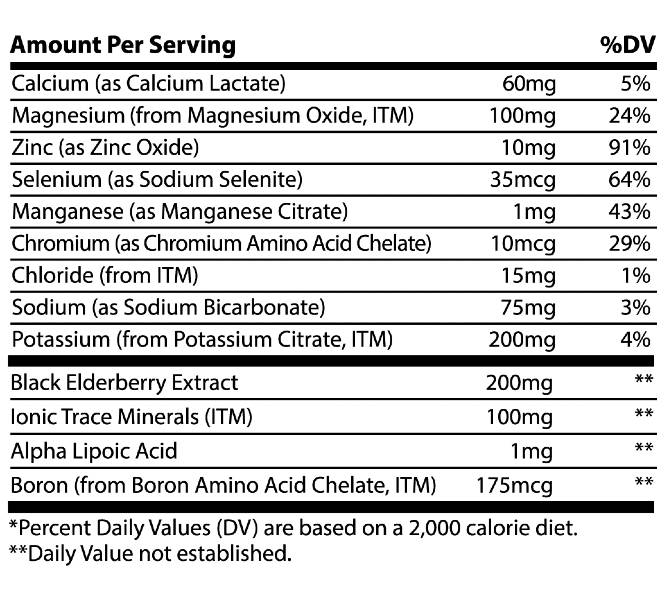 Ingredients: Certified organic cane sugar, Non-GMO citric acid, gum arabic (Acacia senegal), malic acid, natural flavors blend (lemon, vanilla, strawberry, blueberry, natural flavor), steviol glycosides, silica.
Allergen Info: NO KNOWN ALLERGENS.
Suggested use:Take 1 packet daily. Open packet, mix contents with 2-3 oz. of water & dilute to your taste preference. Additional packets may be taken depending on physical activity. Some caking may occur, but does not affect the quality of the product.