*MSRP:

$20.59

Our Price:

$15.45

Description:
UPC:
# ESPP32
Sugar Free Electrolyte Stamina Power Pak Orange is an easy-to-fix high performance energy drink with no sugar, caffeine, artificial flavors, or artificial stimulants. Our formula is Non-GMO and contains 1200 mg of Vitamin C, an essential antioxidant for people who are active and on the go.† It also contains all major electrolytes (potassium, magnesium, chloride and sodium), plus a full spectrum of ionic trace minerals from ConcenTrace®, which supports the assimilation and absorption of vitamins and nutrients.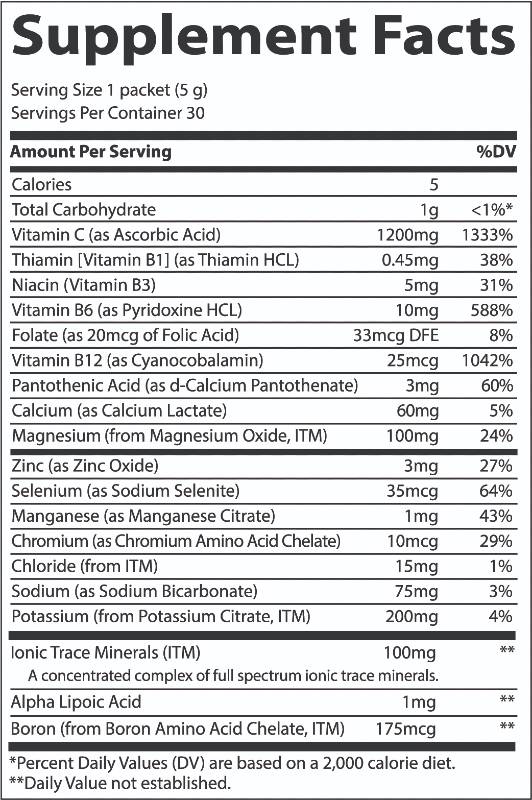 INGREDIENTS Xylitol, non-GMO citric acid, natural flavors blend (orange, mango, other natural flavor), gum arabic (acacia gum), malic acid, steviol glycosides, silicon dioxide.
ALLERGEN INFO NO KNOWN ALLERGENS.
SUGGESTED USE Take 1 packet daily. Open packet, mix contents with 2-3 oz. of water & dilute to your taste preference. Additional packets may be taken depending on physical activity. Some caking may occur, but does not affect the quality of the product.