UPC: 854936003808
# P515380
Product Is Available!
Description

Bio Nutrition's Healthy Gut Wellness is formulated to support a healthy gastrointestinal tract by maintaining a healthy mucus barrier in the intestines and allowing the body to absorb nutrients more readily.*

Healthy Gut Wellness de Bio Nutrition esta formulado para apoyar un tracto gastrointestinal saludable manteniendo una barrera de moco saludable en los intestinos y permitiendo que el cuerpo absorba los nutrientes mas facilmente.*

Suggested use: Take on (1) capsule twice daily before a meal or as directed by your health care professional.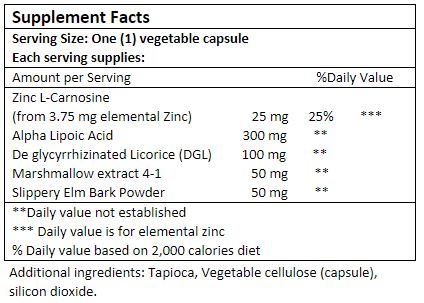 Free of yeast, gluten, corn, sugar, starch, salt, color, milk, preservatives, and artificial ingredients.