UPC: 020525912633 # SB1239
Move Free Ultra Turmeric & Tamarind uses a patented blend of whole root Turmeric + Tamarind seed extracts. It is clinically proven to deliver joint comfort in as little as 2 weeks with comfort that improves over time1. Move Free Ultra Turmeric & Tamarind helps support a healthy inflammation response2,3 and delivers antioxidants that protect against cell damage4. Turmeric is a flowering plant from the ginger family that contains a compound called curcumin. Research show it supports a healthy inflammation response2. Tamarind is a tropical tree that bears tart, seed-filled pods. Extracts from these seeds contain compounds called proanthocyanidins, which are antioxidants.
Clinically proven joint support blend*
Helps support a healthy inflammation response1,2 and delivers antioxidants that protect against cell damage3.?
Naturally derived ingredients turmeric and tamarind. And it's vegan, gluten-free, dairy free, without artificial colors or preservatives
Take the Ultra challenge and feel the difference
Just 1 tiny pill a day instead of 2 large Glucosamine Chondroitin tablets
Based on a 90-day, randomized, double-blind clinical study measuring the impact of a proprietary blend containing extracts from Tamarindus indica seed and Curcuma longa rhizome vs. placebo.
Inflammation is a normal response to situations like physical exertion.
Based on in vitro studies in human cells.
Proprietary TamaFlex blend.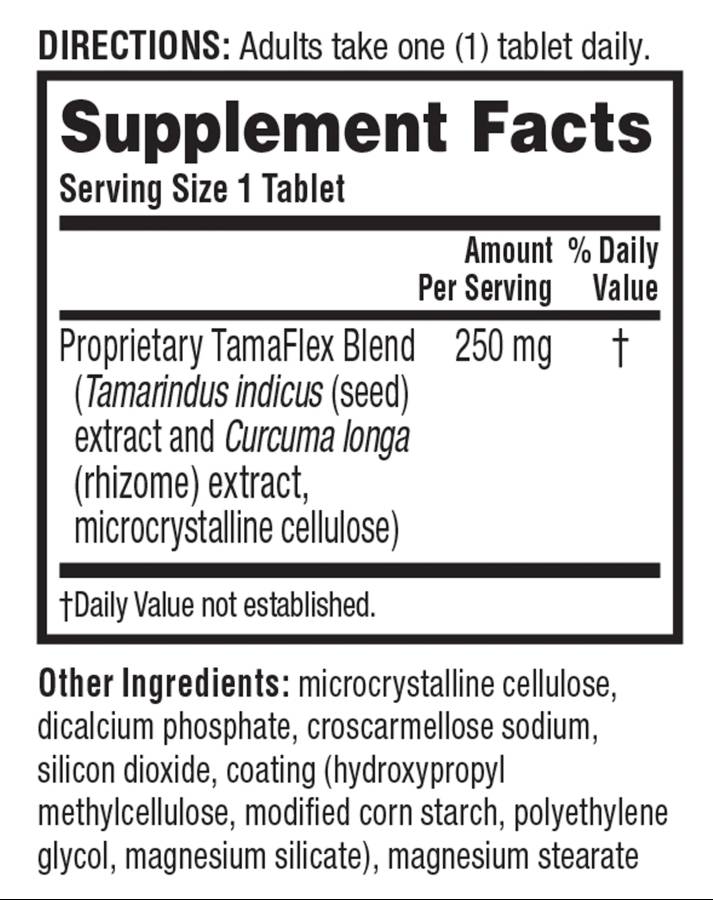 Other ingredients: microcrystalline cellulose, dicalcium phosphate, croscarmellose sodium, silicon dioxide, coating (hydroxypropyl methylcellulose, modified corn starch, polyethylene glycol, magnesium silicate), magnesium stearate.