What Does Dandelion Do For The Body?
---



Date: June 20, 2008 02:08 PM
Author: Darrell Miller (dm@vitanetonline.com)
Subject: Dandelion

That common yard or roadside plant you see during the growing season can be your ally against sickness and disease. The common dandelion has many essential vitamins and minerals inherent in it that can be part of your health regimen. Dandelions are an all-natural way to promote good health when used wisely.
The dandelion root and leaves contain vitamins A, C and D, as well as the B-complexes. They also contain iron, magnesium, zinc, copper, potassium, manganese, choline, boron, calcium and silicon. Choline has shown to improve memory function. Dandelion has found use as a treatment for breast illnesses, bloating (water retention), aching joints, skin problems and gastrointestinal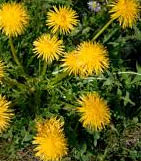 disorders. It is also as a gentle diuretic and a purifier for the bloodstream and liver.

This plant contains luteolin, which is an antioxidant and beneficial as an immune system enhancer. Luteolin helps inhibit the degradation and wearing down of the body's cells. What's great about dandelion and its antioxidant properties is the fact that there is no toxic effect on cells associated with it.
Dandelions are also a medicinal herb. They increase waste elimination in the body through the urine. Like green tea's effects, this excretion of water and waste can lead to weight-loss. Dandelion is available naturally, as well as in pill, liquid, tablets and tea form. The Puritans used it strictly as a vegetable, although some who eat it as a prepared dish consider it to have a bitter taste.
This plant has ranked high in many categories. It is one of the top six herbs in the Chinese herbal medicine chest. It is one of the top four green vegetables rated for overall nutritional value according to the USDA Bulletin #8, "Composition of Foods" (Haytowitz and Matthews, 1984). It is food rich in fiber. This is important because fiber is an essential component of a complete weight-loss program. Fiber absorbs fat molecules and aids in their elimination from the body. This prevents fats from absorbing into the body.

The dandelion is part of the sunflower family. It is prevalent in temperate regions in Europe, Asia and North America. This plant finds itself a big part of culinary recipes. Taking the dandelion in this form is good for health, as it is in its most natural, unprocessed state. Some use dandelion as a tea to help in the fight against fever, insomnia and jaundice. Dandelion tea can also aid those who have rheumatism, eczema, constipation and even skin diseases.
It aids digestion by stimulating stomach secretions. However, it does increase the flow of bile in one's system, so you should not take dandelion if you have obstruction of the bile ducts. While generally safe, like anything else, you should consult a doctor when trying something new in your diet. This is to make sure it doesn't have harmful side effects or interact negatively with other herbs and medications.
For women, dandelion helps because of its diuretic capabilities. This means it helps eliminate excess water from a woman's system, which causes bloating.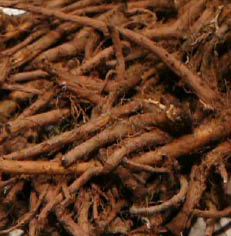 Those who experience premenstrual syndrome may find dandelion helps bring down their bloating and weight gain associated with water retention.
Another promising aspect of dandelion is the fact it contains lecithin. Lecithin is a lipid that contains choline primarily, along with inositol, phosphorous and linoleic acid. Lecithin elevates the brain's acetylcholine, which helps brain function. This, some researchers believe, may help slow down or stop the progression of Alzheimer's disease. Dandelion, again because of lecithin inherent in it, is beneficial for prevention of arteriosclerosis and cardiovascular disease too.
Sometimes we need to look only in our own backyards and surrounding environments to find plentiful foods that are healthy. Dandelions are one of earth's products that have found use for centuries. Whether as a recipe ingredient, a tea or a pill, dandelion is versatile. When used with care, it can help with weight-loss and be a health enhancer at the same time.
Our Price: - $ 5.52 ...
Our Price: - $ 9.81 ...
Our Price: - $ 0.01 ...
Guarantee:
VitaNet® LLC Offers a 100% Satisfaction Guaranteed!