Improve Joint Function With Glucosamine Sulfate
---



Date: April 05, 2010 04:34 PM
Author: Darrell Miller (dm@vitanetonline.com)
Subject: Glucosamine and Joing Pain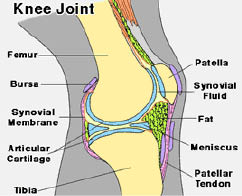 Glucosamine is formed in the body from glucose. This compound is found naturally occurring in the joints of the body. It is important as a precursor and stimulant of the construction of proteoglycan synthesis, which forms the basis of cartilage. Also, glucosamine is important for the synthesis of substances that compose tendons, ligaments, the respiratory system, and the mucous membranes of the digestive and respiratory tracts.
A decline in the amount of glucosamine production occurs along with the normal aging process. This compound is involved in the natural cushioning of the joints, which means that damage and pain can result from a lack of glucosamine. When the natural cushion is gone, the bone and cartilage may rest against each other, which in turn causes deterioration. Not only can this occur in the joints, but it can also occur in the spinal column.
Glucosamine sulfate has proven to be an effective treatment for osteoarthritis. In fact, some have found that this treatment works better than conventional therapies. This is because it does more than just mask the pain. Rather, it actually aids in rebuilding and stimulating joint repair. Also, glucosamine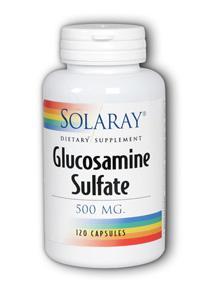 sulfate therapy helps to prevent joint destruction. Glucosamine sulfate is responsible for helping to heal, relieve pain, reduce inflammation, and improve damage to joint tissue, without causing the side effects that are often associated with drug therapy.
Scientific evidence shows that glucosamine metabolism is altered when osteoarthritis is present within the body. It has been found that glucosamine supplements provide an effective treatment for this condition. Studies, up to this point, have found substantial improvement in those individuals who are treated with glucosamine.
There is little risk, if any, involved in the use of glucosamine for the treatment of osteoarthritis. Studies have shown that this compound is very safe and does not possess any known precautions or risks. One study even determined that glucosamine sulfate has the ability to help stimulate the defense mechanisms that are present within the stomach lining. Pain and anti-inflammatory medications, on the other hand, often cause stomach problems such as ulcers.
Glucosamine sulfate has been shown to be an essential part in treating osteoarthritis. Scientific results showed significant improvement in swelling, pain, and degeneration of joints with the use of glucosamine sulfate. Not only is this compound important for reducing the symptoms that are involved with osteoarthritis, but the supplement has been found to actually reverse the degenerative process and induce healing. This compound should be considered to be a form of treatment for osteoarthritis.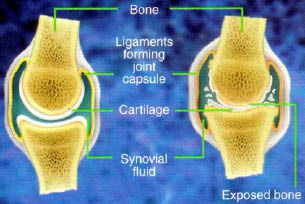 It should be noted that when taking this, or any other supplement, one should consult their health care provider before beginning any type of supplementation. Glucosamine may not be recommended in some situations. Do not take glucosamine without first talking to your doctor if you are pregnant or could become pregnant. Similarly, be sure to consult your doctor first if you are breast feeding a baby. For more information on the many beneficial effects provided by glucosamine, please feel free to contact a representative from your local health food store.
~video~

Our Price: - $ 24.99 ...






Our Price: - $ 12.96 ...






Our Price: - $ 15.92 ...






Guarantee:
VitaNet® LLC Offers a 100% Satisfaction Guaranteed!