Improve Bone Health With Natural Supplements
---



Date: May 22, 2010 12:17 PM
Author: Darrell Miller (dm@vitanetonline.com)
Subject: Build Healthy Bones With A Good Bone Builder Supplement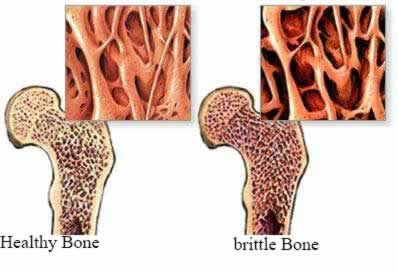 Since bones are living tissue, healthy bones need at least 24 bone-building materials in order to be at their best. These materials include both trace elements and protein. The most important minerals to bone health are calcium, magnesium, phosphorus, and potassium. The balance between these minerals is just as important as well. Strong bones need a lot of calcium, but calcium supplementation must include the presence of magnesium, as it increases the retention of calcium within the bone. Phosphorus is another important component in bone formation, as it must be in proper balance with calcium. If you take too much of it, which can be gained through soft-drink consumption or high protein intake, it will suck the calcium out of the bone, therefore, weakening the bone's integrity. Vitamins D and K are also essential for increased calcium deposition.
Silicon, boron, and zinc are also required in order to strengthen the bone's mineral matrix. Vitamin C stimulates the formation of the collagen matrix, which is an extremely important protein component that creates a structure for calcium crystallization. Silicon increases the bone-mineral density. Additionally, it seems to have a role in the prevention and treatment of osteoporosis. Silicon deposition is found in areas of the body that experience active bone growth. Because of this, it is suggested that this mineral may be involved in the growth of bone crystals as well as the process of bone mineralization. Zinc is also important for the proper action of vitamin D, as its status plays a huge role in bone health. When an increase in zinc excretion takes place, accelerated depletion of bone-mineral content also results. This situation is very common among osteoporosis sufferers. Diets that are low in zinc have also been shown to slow adolescent bone growth as well.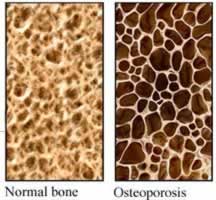 Lastly, vitamins B6, B12, and folic acid are necessary for reducing mineral loss as they modulate blood homocysteine levels. Vitamin B6 is a water-soluble vitamin used in the metabolism of amino acids. Vitamin B12 is one of eight B vitamins which is crucial for the normal functioning of the brain and nervous system, as well as the formation of blood. It is normally involved in the metabolism of every cell of the body. It affects DNA synthesis and regulation as well as fatty acid synthesis and energy production. Folic acid is a form of the water-soluble vitamin B9. It occurs naturally in food and can also be taken as a supplement.
The scientific evidence that has been found has supported the need for long-term supplementation with several key nutrients in order to maintain bone health. This is especially true for those women who are in their peri- and post-menopause years. Supplementation with vitamins D, K, C, B6, B12, folic acid, as well as the minerals boron, calcium, magnesium, silicon, and zinc at levels that are declared to be suitable for optimal nutrition health by nutritional authorities is an important component of product-rating criteria. Researchers question whether each product contains vitamin D, vitamin K, vitamin C, vitamin B6, vitamin B12, folic acid, boron, calcium, magnesium, silicon, and zinc at potencies that are up to 100% of the potencies for these nutrients that are stated in the Blended Standard.
Look to your local or internet vitamin store for bone building formulas that contain all these essential vitamins to help the body support a healthy bone structure. Remember to always choose name brands like Eithical nutrients and Solaray to ensure you buy a high quality complete bone building supplement.
Guarantee:
VitaNet® LLC Offers a 100% Satisfaction Guaranteed!