Fish Oil Benefits and Your Future Health
---



Date: December 08, 2010 03:17 PM
Author: Darrell Miller (dm@vitanetonline.com)
Subject: Fish Oil and your Health

Fish oil Health Benefits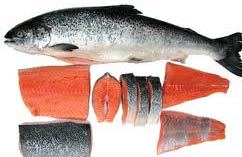 There are many fish oil benefits that can help maintain a good quality of life as you grow older. Most people do not think ahead far enough, but a time may come when you wish you had paid more attention to your diet and your health when you were younger because good health in middle age and older comes from the groundwork you lay when you are younger. Take fish oil for example.
Fish oil is rich in what are known as Omega-3 fatty acids, of which the main two are EPA or eicosapentaenoic acid, and DHA or docosahexaenoic acid. Not only do these oils help to regulate your immune system and its response to inflammation, but also protect your cardiovascular system and help maintain a healthy heart. The health of your heart will become increasingly more important as you age, and while it is not too late later on to help improve that, it is much more beneficial if you look after your heart when you are young.
By taking fish oil supplements when you are younger, you are building a stronger and more positive future for yourself by helping prevent heart disease, lowering your cholesterol and triglyceride levels and lowering your blood pressure. A healthy heart adds years to your life expectancy!
Essential fatty acids such as Fish oil is a great addition to anyone's diet, have you had your fish oil today?
Our Price: - $ 10.95 ...






Our Price: - $ 16.49 ...






Our Price: - $ 22.20 ...






Guarantee:
VitaNet® LLC Offers a 100% Satisfaction Guaranteed!