Food Allergies, The Body and pancreatin
---



Date: May 21, 2013 10:59 AM
Author: Darrell Miller (dm@vitanetonline.com)
Subject: Food allergies and pancreatin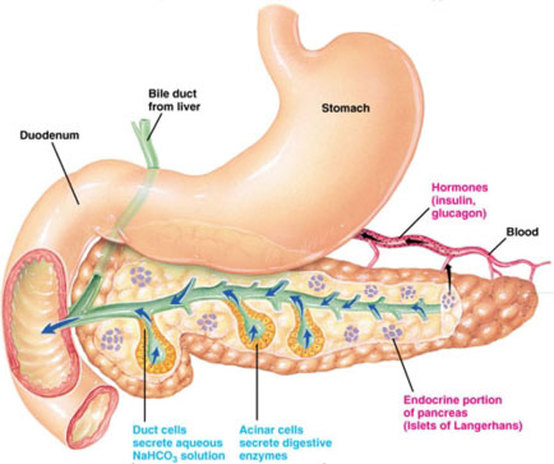 Food allergy is a condition where the body's immune system reacts to some substances in the food that you have eaten resulting in an allergic reaction. It is important to note that children are more prone to food allergy when compared to adults. Some of the common foods that may cause allergy are peanut, milk, eggs, fish, tree nuts and so on. Food allergies may be exhibited in different ways for example atopic allergic reactions occur to people who have inherited the allergic traits. Others will be highly sensitive to certain foods for example people who are oversensitive to peanuts. There is also the celiac disease which results in allergy to proteins found in grain such as wheat.

How exactly does food cause allergic reactions?

The particles in your food that will cause allergy are referred to as allergens. Allergens are protein in nature and they are resistant to heat during cooking, stomach acid during digestion and also digestive enzymes. When these enzymes find their way to the blood stream, they will reach their target organs where they will result in allergic reactions. It is important to note that an allergic reaction is a hypersensitive reaction and therefore for this reaction to occur, the body must have been exposed to that particular food substance before. The first time the allergen is introduced in the body, the lymphocytes are stimulated to produce antibodies against that particular antibody. The next time that allergen finds its way into the blood stream, the mast cells will be stimulated to release different chemicals such as histamine which results in different symptoms of food allergy.

Digestive Enzymes

Digestive enzymes may play a very crucial role in alleviating symptoms of food allergies. The enzymes will break down fats, proteins and starch thereby aiding in digestion. Pancreatin which has a number of digestive enzymes will alleviate allergic symptoms such as gastroenteritis, indigestion, stomach discomfort and so on. Sometimes with age, the production of pancreatin in the body might reduce and in such circumstances, one can take specially made pancreatin tablets which serve the same purpose.
Pancreatic Enzymes

Pancreatin is a word that is used to describe a mixture of digestive enzymes produced by exocrine cells in the pancreas. The enzymes contained in pancreatin include amylase, protease, trypsin and lipase. Sometimes, pancreatin will be referred to as pancreatic acid. Apart from treating food allergies, pancreatin will also help to reduce symptoms for weight loss, cancer, autoimmune disease, celiac disease and food allergies.
Each of the enzymes in pancreatin plays a very important role in the digestion process. Trypsin works by hydrolyzing proteins to form oligopeptites, amylase will work to hydrolyze starch to form disaccharides and oligosaccharides, and lipase will hydrolyze triglycerides into glycerol and fatty acids.
Food Allergies

Food allergy is a common thing among very many people in the world. Sometimes, many people will find it hard to determine the exact food which they are allergic to. The easiest way to find out the exact type of food that you are allergic to is through trial and error method. Other times diagnosing the food intolerance may be complicated especially in cases where one not allergic to the food itself but the ingredients used in its preparation.

If you are experiencing food allergies, consider trying pancreatic enzymes like pancreatin for a month with every meal and feel the difference.

Guarantee:
VitaNet® LLC Offers a 100% Satisfaction Guaranteed!