---



Date: October 25, 2013 07:56 PM
Author: Darrell Miller (dm@vitanetonline.com)
Subject: Wonders Of Elderberry

Elderberry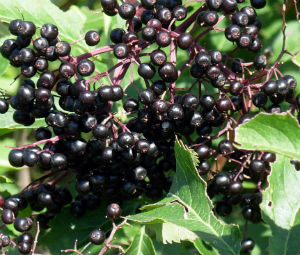 The bushy like appearance, which characterizes this elderberry tree is what makes it noticeable in and around Britain. Its name means fire, which is because of a certain goddess happened to consider this tree sacred and after she passed on, it was believed that her soul continued to reside in the tree.
With this belief, the residents used to grow the Elderberry around their homes and farms, as they believed that it had powers that could protect them from all kinds of evil things. For protection to be accorded to them, they had to offer sacrifices and prayers to it so as to be assured that they would be covered. Shrines were also made in regards to the tree, where all individuals would converge and offer thanksgiving prayers to it.
The Healthy Benefits of Elderberry
There are many health benefits associated with this wonderful tree and they go on to offer medicinal value as well as ensuring a general sense of well being in the body. It is seen as helping in the chest and nose congestion, which is evident in individuals who have all sorts of allergies. This is especially important for them because it enables them have temporary relief before getting medication from the doctors.
Common infections in women such as yeast are also catered for when it comes to the Elder tree as it constitutes the required substances that are responsible for taking care of the yeast infections.
It also builds up the immune system, which helps the body to be able to fight against diseases that cause the body harm. Antioxidants are also present in the elder tree and they are at high levels, which allow the individual to choose whether to get the antioxidants from it or from modern medicine.
It is believed that every part of this tree has medicinal value, so embracing the many benefits of this tree is important because it is all rounded.
Guarantee:
VitaNet® LLC Offers a 100% Satisfaction Guaranteed!