How cat's claw as a natural immune system booster to treat and prevent diseases
---



Date: November 01, 2013 07:51 PM
Author: Darrell Miller (dm@vitanetonline.com)
Subject: How cat's claw as a natural immune system booster to treat and prevent diseases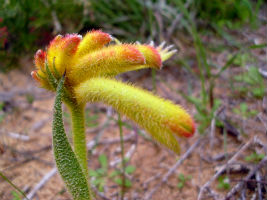 What is cat's claw plant
The root of the cat's claw plant, which is scientifically known as Uncaria tomentosa, contains compounds called pentacyclic oxindole alkaloids (POAs) that are responsible for its healing powers. The consumption of the cat's claw roots in raw or extract form must not be mixed with other foods that may neutralize the helpful effects of the POAs. The name cat's claw is Latin and represents this woody Amazonian vine that has only recently grabbed the attention of scientists who now use high performance liquid chromatography to see the POAs and isolate them for medicinal purposes. Here is an explanation of how the herb works to treat or prevent diseases.

What does cat' claw plant benefits

The alkaloids in the cat's claw herb are responsible for strengthening the immune system, but the specific benefits are as follows. In the digestive tract, the herb is able to treat Crohn's disease, gastritis and duodenal ulcers, intestinal inflammation, parasites as well as balancing the intestinal flora. To the immune system itself, the herb stimulates the production of white blood cells to help combat arising problems of arthritis, rheumatism, chronic fatigue syndrome and infections by viruses or fungi. In South America, it serves as a birth control herb because of its associated properties of causing an unfavorable environment in the uterus thus preventing a fertilized egg from attaching to the uterus.

The anti inflammatory effects of the herb, together with its anti-tumor properties, all attributed to the alkaloids, prevent the damage of cells in the body by free radicals. As a result, patients having weak immune systems are able to significantly improve their chances of fighting diseases when they take in the herb as a supplement or tea. It's the procyanidolic oligomers (PCOs) that stimulate phagocytes, which are special immune cells that destroy viruses and other organisms causing diseases. Excess use of cat's claw extracts or the herb itself can lead to nausea and headaches. The recommended dosage is 250mg of the extract taken twice in a day, or a teaspoon of cat's claw tea mixed with warm water, taken at most three times in a day.
References:
//www.herbal-meds-online.com/Herbal-Meds/Cats-Claw-is-an-immune-boosting-herbal-supplement.html
//voices.yahoo.com/boost-immune-system-cats-claw-209593.html
//alternative-healthzine.com/una-de-gato-cats-claw/
https://caworld48.wordpress.com/2013/10/20/what-are-the-health-benefits-of-cats-claw/
Guarantee:
VitaNet® LLC Offers a 100% Satisfaction Guaranteed!