Keeping your body alkalized
---



Date: November 10, 2013 09:46 PM
Author: Darrell Miller (dm@vitanetonline.com)
Subject: Keeping your body alkalized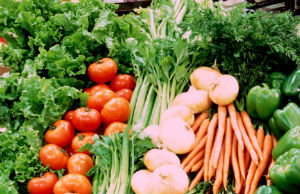 About is Alkaline
Keeping Your Body Alkalized is a term used commonly to refer to maintaining acid-alkaline balance. With the right PH balance, your body will always be in good health. In order to enjoy optimum health, your body needs to have an equal amount of both acidic elements and basic (alkaline) elements.
What Are the Benefits of Alkaline?
There is the mostly asked question- Can You Fight Disease by Keeping Your Body Alkalized? The answer is yes. Basically, PH has its main impact on the body enzymes. Enzymes can only function properly if the level of PH is right, otherwise, the body will be too weak to protect itself from diseases. In some worst scenarios, if the enzyme activity cannot take place anymore, a condition called acute acidosis, then one may be faced by a critical medical condition. If not handled immediately, the situation might lead to death.
Having excess of either can bring devastating impacts. For example, if your body has large volumes of acidity, then you might suffer from serious fatigue, arthritis or eczema. For you to eliminate such a condition, you need to consider one of the following diet tips or lifestyles to alleviate your overall health and maintain your body alkalized.
Eat diets rich in alkaline foods — fruits such as bananas, grapes, and apples boost on alkaline nutrients hence lowering acidic levels in your body.
Increase vegetable consumption — basically, most vegetables are alkaline foods. You should include peppers, mushrooms and onions in your diet.
Reduce intake of acid forming foods — most food stuffs are composed of acidifying elements such as proteins, sugars and cereals. Other common acidifying stimulants that should be avoided include tobacco, coffee and alcohol. All these lead to acidification of the body compounds.
Drink - an average of 1.5 liters of alkaline water. It will help in flushing out all the toxic components in your body as well as neutralizing acidity in the blood to keep it alkaline.
Exercises — such as aerobic activities are alkaline inducing. Ensure that you go for walks, jogging and other exercises to keep your body healthy.
Reference:
www.goarticle.com
Guarantee:
VitaNet® LLC Offers a 100% Satisfaction Guaranteed!