Tips On How To Maintain A Healthy Colon
---



Date: November 17, 2013 02:29 AM
Author: Darrell Miller (dm@vitanetonline.com)
Subject: Tips On How To Maintain A Healthy Colon

What Colon or Large Intestine Do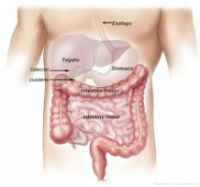 All foods that you eat ends at your colon also referred to as the large intestine. Here is where the food is absorbed, the useful nutrients and minerals reabsorbed to the body and waste materials eliminated. The colon controls when the waste will be removed from your body. A healthier colon will work at best to absorb food and fats in your body. If you do not experience diarrhea, bleeding, bloating or regular bowel movements then your colon is healthy. However if you have incessant pain in your bowels, blood in your stool, never ending diarrhea, persistent vomiting among other symptoms, your colon has problems and should be looked into. Here are top ways on how to maintain a healthy and clean colon.

Take fiber-rich foods

Foods that contain lots of fiber will make absorption in the coon easier. Since such foods form the bulk of waste materials produced, they will turn into stools that can easily be discharged. Therefore, in your diet you should include foods rich in fibers such as whole grains, legumes, fruits and vegetables.

Adequate water intake

You should also drink lots of water even if it is not time for meals.Why? This is because water brings fluidity by making the waste materials move along the absorption tract easily. This way you will avoid constipation that usually occurs when stool is formed before the wastes reach the rectal pouch.

Take supplements Probiotics

In your colon, there are useful bacteria that are responsible for food absorption and release of wastes. Therefore, to work maximally, these bacteria require certain types of foods or supplements to curb harmful bacteria. These supplements are referred to as probiotics and helps greatly in combating the bad bacteria and cleaning the colon.

Colon plays an important role in our body. For this reason, consider these points on how to maintain a healthy colon and you will avoid colon-related health problems.

References:
//www.besthealthmag.ca/get-healthy/prevention/how-to-keep-your-colon-healthy
//www.naturalnews.com/024425_colon_waste_health.html
//www.foodmatters.tv/articles-1/how-to-maintain-a-healthy-colon
//lerablog.org/health/nutrition/how-to-keep-your-colon-clean-and-healthy/
Our Price: - $ 17.09 ...






Our Price: - $ 10.99 ...






Our Price: - $ 19.36 ...






Guarantee:
VitaNet® LLC Offers a 100% Satisfaction Guaranteed!