5-HTP and how it can help promote natural sleep patterns.
---



Date: November 27, 2013 07:47 AM
Author: Darrell Miller (dm@vitanetonline.com)
Subject: 5-HTP and how it can help promote natural sleep patterns.

What is 5-hydroxytryptophan (5-HTP)?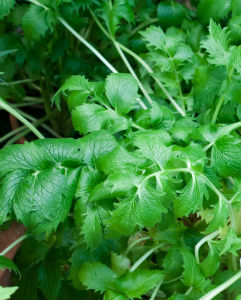 5-hydroxytryptophan (5-HTP) is a substance derived from Griffonia simplicifolia's seed pods. In the human body, 5-hydroxytryptophan is an immediate nutrient precursor to neurotransmitter serotonin. This implies that 5-HTP directly converts into serotonin in human brain. Serotonin plays very many essential functions such as; a role in appetite, learning, sleep, memory, temperature regulation, cardiovascular function, endocrine regulation, sexual behavior, mood and muscle contraction.
Serotonin deficiency
The production of serotonin declines with age, however it's also important to note that, at any age serotonin production can be further compromised by stress. Low serotonin levels are commonly manifested by insomnia, depressed mood and anxiety.
Good sleep.
It is known that insomnia is an age-related condition. Sleep disorders are associated with very significant psychological, medical and social disturbances. Sleep deprivation can cause depression, stress and anxiety, it can also lead to fatigue, impairment of memory, immune function and mood. Nutritional supplements that contain 5-HTP, choline, melatonin and valerian root helps one to get a good sleep hence alleviating these problems. Recent research has indicated that increased serotonin levels can assist individuals suffering from chronic sleep disturbances restore healthy sleep patterns.
Pathways of serotonin
One of the metabolic pathways of serotonin leads to melatonin a hormone widely acknowledged for being responsible for the sleep-wake cycle. By increasing serotonin's level with 5-HTP, you are also increasing the melatonin levels. Melatonin is also known to improve the immune function and assist improve immunodepressions that are stress-induced.
Valerian root
Valerian root is a Eurasian herb that has been for long known for enhancing sleep. Valerian helps one to fall asleep and also improves the quality of sleep thus allowing one to wake up feeling refreshed. A study showed that people who used valerian were more active and alert .
Choline
Choline is a nutrient precursor to neurotransmitter acetylcholine, that assists to protect your sound sleep so that you are not woken up by every little murmur or cleak.Supplementing the diet with these natural substances will assist eradicate or diminish sleep disturbances and also assist reestablish healthy sleep patterns.
Reference:
www.life-enhancement.com
Our Price: - $ 21.90 ...






Our Price: - $ 34.42 ...






Guarantee:
VitaNet® LLC Offers a 100% Satisfaction Guaranteed!