Advantages of taking Multiple Vitamin and Mineral Pills
---



Date: January 16, 2014 06:19 AM
Author: Darrell Miller (dm@vitanetonline.com)
Subject: Advantages of taking Multiple Vitamin and Mineral Pills

Multiple Vitamin and Mineral pills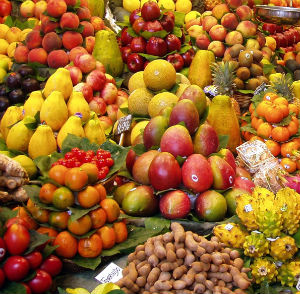 Multiple vitamins, also known as multivitamins are dietary supplements containing vitamins and dietary minerals, among other important elements. These supplements often are in the form of capsules, tablets, injections and syrup. They are normally provided in conjunction with dietary minerals. The minerals provided by these supplements fulfill various roles in the body. Research findings have indicated that taking multiple vitamins does not protect you from diabetics, heart attacks, cancer, among other lifestyle diseases. Nonetheless, some categories of people like malnourished people and people with an increased chance of macular deterioration. Overally, the benefits of taking a multivitamin daily exceed the probable risks associated with them.

Reasons for taking these pills
Enhancing nutrient intake
For people who cannot get the recommended nutrient amounts, these people are urged to take supplements so as to boost their diet. Processed and inorganically grown food have been depleted of their vitamins and essential minerals. It is for this reason that it is suggested to take multivitamins and minerals daily to supplement your dietary intake. People essentially take dietary supplements to back up their food intake.
Improving your health and suppression of recurrent diseases
Specific supplements can be very helpful for individuals with particular diseases. Increasing your daily dose of vitamins and minerals is likely to slow down loss of vision. Studies have also indicated that taking multivitamins lowers the risk of developing growth in the large intestines. The folate in multivitamins is thought to be responsible for this protection.

Do you really have to take these pills?
In as much as multivitamins cannot take the place of real food, it is imperative to get extra vitamins and nutrients for people taking incomplete diets. One advantage of these supplements is that they offer higher nutrient returns with low calories unlike regular food. They are also recommended for pregnant, breastfeeding and post-menopausal women.

As the old adage goes; your health is in your hands, start taking nutritional supplements today to enjoy the advantages a balanced diet has to offer.

References:
//ods.od.nih.gov/factsheets/MVMS-QuickFacts/
//hsph.harvard.edu/nutritionsourece/multivitamins/
//en.wikipedia.orrg/wiki/Multivitamin
Our Price: - $ 18.29 ...






Guarantee:
VitaNet® LLC Offers a 100% Satisfaction Guaranteed!