Bergamot Oil: Uses and Health Benefits
---



Date: February 13, 2014 05:55 AM
Author: Darrell Miller (dm@vitanetonline.com)
Subject: Bergamot Oil: Uses and Health Benefits

What is bergamot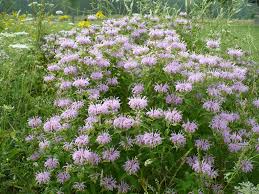 Bergamot citrus or the bergamot orange is the fruit from which bergamot oil is derived. Taken from the peel of the fruit, the oil is pressed out of the rind through cold compression. The citrus originally came from tropical Asia but is now grown in Europe, mainly the southern part of Italy, but also in Morocco and the Ivory Coast. It takes name from an Italian city in Lombardy called Bergamot.

Bergamot uses
This oil has a long history of use as a food flavoring and perfume fragrance, but it also has several other less commonly known uses due to its therapeutic properties. The oil has been utilized as an analgesic, a stimulant, antidepressant, antiseptic, antibiotic, disinfectant, and as a circulatory and digestive aid.

Analgesic Uses
By stimulating the production of hormones, bergamot oil deadens the nerves to pain. It is very effective for headaches, muscle pain and other pain ailments. Use of the oil can lower the need for over-the-counter (OTC) medications, therefore reducing a person's chance of liver damage or gastric upset caused by many OTC pain relievers. The oil also known to lower the body temperature, making it an excellent anti-febrile agent.

Anti-depressant Effects and Stimulant Properties
Produce both soothing and stimulating effects in the body, bergamot oil has been used as an anti-depressant and a metabolic stimulant. Components of the oil calm the nerves by increasing blood flow thereby creating pleasant feelings. By inducing secretion of certain hormones, bergamot oil helps the body to maintain a proper metabolic rate. It is also used in aromatherapy, specifically to calm anxiety during radiation treatments.

Antiseptic, Antibiotic and Disinfectant Uses
A natural antibacterial and anti-fungal agent, bergamot oil has long been used in the treatment of infections, including certain skin conditions such as acne and mycosis fungoides, a fungal infection that causes tumors on the skin. It has also been used to treat unitary tract, colon, respiratory and kidney infections as well as vaginal yeast infections cause by Candida albicans. Its antibiotic and disinfectant properties make this oil a perfect antiseptic for treating wounds, rashes and other topical conditions which could result in a nasty infection.

Digestive Aid
Using the oil will assist in the secretion of digestive enzymes and acid, therefore aiding in digestion and reducing gastrointestinal problems such as constipation, gas and bloating

Heart Healthy Benefits
By inhibiting the enzyme, HMG-CoA reductase, bergamot oil helps reduce the amount of "bad" cholesterol, LDL in the body and also dilates the blood vessels which assists in lowering blood pressure.

Some words of caution: bergamot oil must be stored in a dark bottle away from sunlight due to its component, bergaptene, which will turn poisonous if exposed to light. Also,users should avoid from exposure to sunlight since use of the oil on skin will cause a person to become photosensitive.


Our Price: - $ 11.56 ...






Our Price: - $ 8.90 ...






Guarantee:
VitaNet® LLC Offers a 100% Satisfaction Guaranteed!