---



Date: February 26, 2014 08:51 AM
Author: Darrell Miller (dm@vitanetonline.com)
Subject: Thyme Oil

What is thyme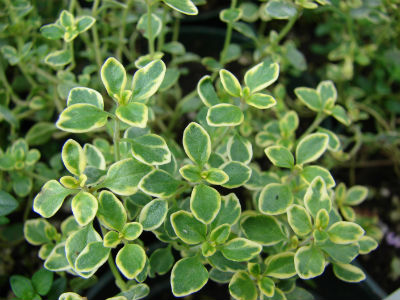 Thyme is delicate herb with a highly penetrating fragrance. It has very many varied importance in culinary, medicinal and ornamental purposes. Thyme is an ancient herb that was used for medical purposes by Greeks and Egyptians. It has a sweet yet strong herbal smell and is reddish-brown to amber in color. Thyme essential oil is carefully extracted through distillation from Thymus Vulgaris that belongs to the Labiatae plant family. This oil is considered to have very many health benefits that range from curing some ailments to preventing as well as improving the general body health.
Benefits of thyme
To begin with, it is an excellent disinfectant that is highly regarded particularly in aromatherapy for the protection against infectious diseases. Thyme oil is an antiseptic as well as an expectorant. When diffused into the atmosphere, it can be really beneficial in the treatment and as well as revealing the symptoms of bronchitis, sinusitis, pneumonia, coughs, cold and flu.
The components in this volatile oil have also been proven to expel antimicrobial activity against a host of different bacteria and fungi. For thousands of years, this essential oil has been used to preserve foods; protecting them from microbial contamination. In this way, using the oil helps people avoid various health issue associated with contaminated food.
Thyme oil is also crucial in stimulating the formation of white blood cells as well as aiding in the oxygenation of cellular tissues; which helps in the removal of toxic wastes during illness. Thyme oil generally boosts your lymphatic system and builds your self-esteem and confidence in your ability to make quick recovery during illness.
For a vitamin or supplement, thyme oil taken by mouth and can be very helpful in curing arthritis, stomach pain and a sore throat. It has also been used to treat skin disorders, movement disorders (dyspraxia) as well as parasitic worm infections. This oil can also be applied directly to the skin for swollen tonsils, hoarseness and sore mouth.
In clusion
I would like to caution you. Please note that there are lots of cheap, synthetic copies of essential oils. You, therefore, need to be careful when purchasing thyme oil and ensure that you get it from a trusted supplier to avoid getting a counterfeit product that may not give you the expected results.
Sources
www.medicalnewstoday.com/articles/266016.php

www.experience-essential-oils.com/thyme-oil.html

www.essentialoils.co.za/essential-oils/thyme.htm

www.whfoods.com/genpage.php?tname=foodspice&dbid=77

www.wedmd.com/vitamins-supplements/ingredientmono-823-THYME.aspx?activeIngredientId=823&activeIngredientName=THYME
Guarantee:
VitaNet® LLC Offers a 100% Satisfaction Guaranteed!