Things to Know Before Using Arnica Cream for Pain Relief or Bruise Treatment
---



Date: April 26, 2014 09:36 PM
Author: Darrell Miller (dm@vitanetonline.com)
Subject: Things to Know Before Using Arnica Cream for Pain Relief or Bruise Treatment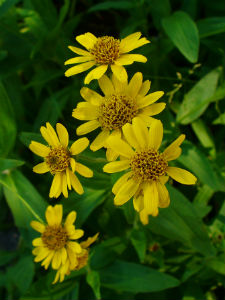 Arnica medicinal qualities
The medicinal qualities of Arnica, or scientifically Arnica Montana, are known since long. This is a plant indigenous to Northern Europe. This herbal medicine is widely used as pain reliever. Rich in antioxidants. Arnica contains high amount of flavonoids such as carotenoids, tannins and inulin. It helps to alleviate pains of arthritis, bruises and injuries in short period of time. Since it has some dominant side effects, it is recommended that arnica should be taken under prescription of medics. However, arnica cream is available for common usage.
Healing qualities of arnica ointment:
Arnica creams contain extract of Arnica in a proportion making it a herbal remedy for muscle pain and injuries.
Bruise Treatment, it is often suggested by the medics that when you get a bruise or minor injury apply arnica on that place as soon as possible. The active ingredients and essential oil of arnica prevents swelling and discoloration from bruise and hurt. The root extract of arnica, Thymol can repair the clogged circulatory channels facilitating the distribution of trapped blood and fluids from muscles, tissues and joints.
Anti-Inflammatory treatment, a recent study by the U.S. National Library of Medicine reveals that arnica ointment gives relief to pains generated from inflammation or irritation. This is possible because of the radical-scavenging capabilities? of Quercetin, which is the prime antioxidant contained in Arnica Montana. Helenanin is another pain reliever antioxidant in arnica that can deactivate the elements that is responsible for inflammation.
Muscle Pain Reliever, according to the University of Maine Medical Centers list of pain relievers Arnica is a proven and tested topical ointment for muscle pain and strains. The palliative properties of essential oil in Arnica hold up with the nerve receptors to reduce the pain. Arnica as a topical cream is widely used by Americans for the treatment of rheumatic disorders and pain associated with various other ˜musculoskeletal (related to muscle and skeleton) condition.
Uses of Arnica
It can be directly applied on the skin in the form of cream or ointment.
Those who have bad breath or cavity can dilute a few drops of arnica in lukewarm water and use it as mouth wash. Similarly it is also helpful for sore throat and gum infection.
Things to Consider
Unlike other medicines Arnica is not approved by the FDA. Like most natural or herbal medicines arnica-based medicines are not covered by health insurance.
As a natural anti-inflammatory treatment arnica cream are easily available in any herbal medicine store and organic product retail shops. You can even purchase it through internet.
Be careful of applying arnica without prescription. Over use of arnica cream on skin can cause eczema.
It can be dangerous for people suffering from chronic liver disease or kidney problems. Nausea and vomiting are two side effects of arnica overdose. It is not recommended for pregnant women.
Arnica ointments are for external use only. Applying it on open wound is strictly prohibited as Helenanin, one of the active ingredients can be toxic.
Not just cream or ointment nowadays arnica is available in various forms such as lotion and gel. But you need to consult with your doctor before using arnica in order to play it safe.
Our Price: - $ 5.73 ...






Our Price: - $ 10.39 ...






Guarantee:
VitaNet® LLC Offers a 100% Satisfaction Guaranteed!