Why Should I Take Wheat Grass Liquid Concentrate?
---



Date: December 10, 2014 11:03 PM
Author: Darrell Miller (dm@vitanetonline.com)
Subject: Why Should I Take Wheat Grass Liquid Concentrate?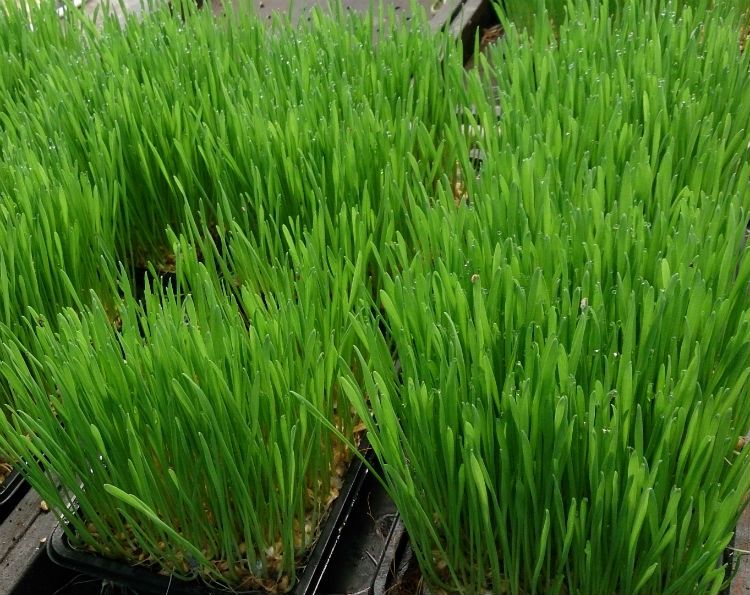 What is a wheat grass

Wheat grass has been the buzzword for health over the past few years, with health buffs and experts praising the benefits of consuming the organic wonder product. The cotyledons of the wheat plant "Triticum aestivum" are what make wheatgrass. It is being marketed and sold in juice or powder concentrate form, and is served to consume in fresh or freeze-dried form.
Wheat grass benefits

The health benefits of this wonderful plant food are numerous- it contains amino acids, chlorophyll, vitamins, minerals and dozens of enzymes that our body needs. Wheatgrass is advertised as a nutritional supplement to provide blood, metabolic and digestive balance. In this article we will focus on the benefits of drinking wheatgrass liquid concentrate everyday for the improvement of our health.
Wheat grass concentrate

The powerful wheat grass concentrate is a great source of protein in the form of polypeptides and has all the essential amino acids our body needs. With its high chlorophyll constituent, as it is the lifeblood of plants and a direct product of sunlight, wheat grass contains antibacterial and healing properties, which is exactly what our cells need to thrive, cleanse, and build the blood. This is why it is used for its therapeutic effects making the body recover faster from ailments and disease. It works by delivering oxygen to the blood which is beneficial because the brain and body tissues performs at their optimum level when in an environment that's highly-oxygenated, leading to overall good health. The chlorophyll's high magnesium content is also known to aid in fertility.
This liquid concentrate is packed with nutrients equivalent to five pounds of raw, green organic vegetables, all in just two ounces of juice. It is higher in vitamins A and C than what you would get in a serving of carrots or oranges, and has a full spectrum of B vitamins as well, and a balanced ratio of calcium, magnesium, sodium, potassium and phosphorus altogether. Wheat grass contains enzymes that detoxify the body, especially the blood and liver, neutralizing harmful pollutants like heavy metals and toxins that enter the body, which could be stored in tissues and organs, therefore cleansing the body from head to toe. This juice is also a resource of life-force energy that gives one renewed spiritual effects on his inner being. It battles premature aging and it keeps the hair from graying out making you look younger. Not only does it boosts the immune system by giving strength, vitality and endurance, but has wonderful effects on the body. It can cure acne and may help remove scars left if drank regularly for a few months. It acts, as a natural deodorizer hence can be a body deodorant. It can prevent tooth decay and even soothe toothaches and sore throat. It aids in skin problems like psoriasis or eczema. It helps in achieving regular bowel movement. It is gluten-free. Taking wheat grass liquid concentrate has no reported side effects or toxic in any amount given to either humans or animals, mainly because it is at its finest and most natural form, making it the ideal supplement to take nowadays.

References
//hippocratesinst.org/living-food/benefits-of-wheatgrass

//thechalkboardmag.com/50-reasons-to-drink-wheatgrass-everyday

Guarantee:
VitaNet® LLC Offers a 100% Satisfaction Guaranteed!