The Many Benefits of Curcumin and How It Helps Depression
---



Date: October 26, 2016 08:24 PM
Author: Darrell Miller
Subject: Curcumin Helps Alleviate Depression

Curcumin is a phenolic acid that can be sourced from the cooking spice turmeric. It acts as a powerful antioxidant in humans and protects the body's cells from dangerous free radicals (harmful by-products that are released into the cells during oxygen related reactions). Provisional studies suggest that it may also have many more health benefits. There is also some evidence that curcumin or turmeric may help alleviate the symptoms of certain skin diseases, viral infections, diabetes, colitis, stomach ulcers, and high cholesterol. Once again, the ancient herbal remedy is being celebrated as a modern wonder drug. But perhaps the most promising results have been seen in the use of curcumin to treat depression.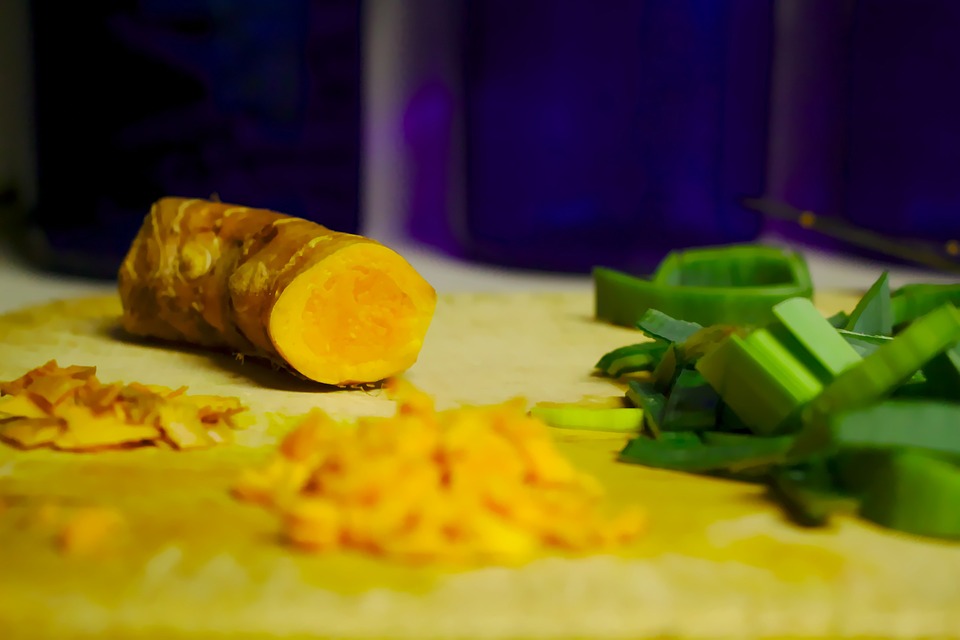 Curcumin vs. Prozac
If there's one thing Big Pharma fears more than anything else it's competition from the outside. Because herbal medicines have far fewer and less serious side effects than prescription pills, they would be the logical choice - if only they worked as well. Well, there is now irrefutable, ironclad scientific evidence that an herbal remedy is every bit as effective at treating depression as one of the most popular prescription antidepressants.
When researchers with the Department of Pharmacology of Government Medical College in Bhavnagar, Gujarat, India conducted a controlled clinical study comparing the effects of curcumin and Prozac, they didn't expect to make national, even global news. Although the popular herbal remedy is widely used in India, curcumin had never been subjected to rigorous scientific testing for the treatment of major depressive disorder (MDD). The most serious and chronic form of the disease, major or clinical depression affects about 3 percent of population at any given time. The idea that a chemical compound from a popular native spice could compete with Prozac seemed far- fetched to those conducting the study. But after 60 patients diagnosed with MDD were randomly administered curcumin, fluoxetine (Prozac), and a combination of the two, the results spoke for themselves.
With the help of the Hamilton Depression Rating Scale, 17-item version (HAM-D17), researchers determined that curcumin was just as effective as Prozac at treating serious depression. Because the study utilized the latest research tools and followed strict testing guidelines, it became the first published report that indicated the efficacy of turmeric or curcumin in the treatment of depression. What the report did not take into account, however, were the serious side effects those who take Prozac endure; the most serious of which include anxiety, seizures, racing heartbeat, trouble sleeping, and suicidal ideation.
How Curcumin Treats Depression
Shortly after the results of the aforementioned study made news, researchers started looking for answers. It was not enough for Western scientists to know that curcumin is effective in the treatment depression, they also had to know how. As you might imagine, the how has proved more challenging than the if. This is not at all surprising, since curcumin has diverse biological properties that are difficult to study separately. So, while the mechanism of action is poorly understood, the effects of curcumin intake are well documented, particularly with regard to neurotransmitters.
As their name implies, neurotransmitters send messages to the billions of neurons in the human brain. Some of these neurotransmitters are responsible for regulating brain functions such as mood, memory, appetite, and sleep. Known as "feel-good" neurotransmitters because they help maintain mood balance, dopamine and serotonin play a role in depression. How do we know? For starters, studies have confirmed that people who suffer from clinical depression have consistently low levels of both neurotransmitters.
Once again, we aren't sure how curcumin extract works its magic, but testing has shown that those who take it have higher serotonin and dopamine levels. That fact alone might account for the improved mood those that take the dietary supplement have consistently reported. Although researchers will undoubtedly get to the bottom of this ancient mystery, it enough for most patients to know that curcumin is a safe and effective treatment option.
---
Related Products
//vitanetonline.com/description/90352/vitamins/Curcumin/