Search Term: " Urica "

Messages 1-5 from 5 matching the search criteria.
---
Botanical study concludes the antioxidant potential of small nettle



Date: March 22, 2019 03:54 PM
Author:
Darrell Miller (support@vitanetonline.com)
Subject: Botanical study concludes the antioxidant potential of small nettle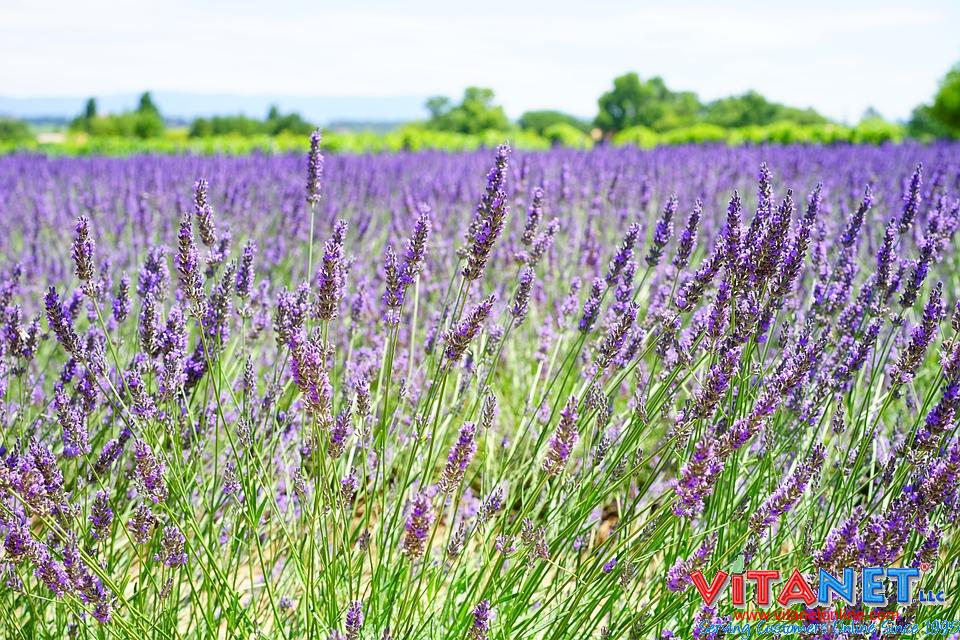 Researchers from the University of Sfax conducted a study on small nettle to determine it's antioxidant potential. The small nettle plant can improve nutrition, livelihood, and overall health. It is also rich in flavonoids, fatty acids, and vitamins. Small nettle has already been in use for medicinal purposes as it can serve as a natural remedy for allergies, asthma, and bacterial infections. To conduct the study the researchers used extracts from small nettle leaves and watched for antimicrobial activity. They observed antioxidant activity along with high concentrations of flavonoids and shows that the plants are very important for health applications.
Key Takeaways:
The small nettle and the painful stinging nettle are both relatives because they belong to the genus Urtica and members of the genus have antioxidant potential.
There are plants like the small nettle which might have potential for health, nutrition, livelihood, and ecological sustainability but these are very much underutilized.
Antioxidants are among the most sought after compounds in plants because they can neutralize harmful free radicals and thereby reduce the risk of cancers.
"A study conducted by researchers from the University of Sfax in Tunisia was the first to show not just the antioxidant potential of small nettle (Urtica urens) but its antimicrobial activity as well."
Read more: https://www.naturalnews.com/2019-01-19-botanical-study-concludes-the-antioxidant-potential-of-small-nettle.html
(https://vitanetonline.com:443/forums/Index.cfm?CFApp=1&Message_ID=6090)
---
Comprehensive Prostate Formula-the Clinical Studies



Date: October 13, 2005 04:32 PM
Author:
Darrell Miller (dm@vitanetonline.com)
Subject: Comprehensive Prostate Formula-the Clinical Studies

Helps maintain a healthy prostate gland.
Supports normal urinary function.
Comprehensive Prostate Formula-the Clinical Studies
Saw palmetto extract is one of the world's leading herbal products for prostate support. Widely-cited clinical studies conducted over the last fifteen years suggest Saw palmetto extract can produce major improvements in prostate-related urinary function. In clinical studies, Saw palmetto extract has produced measurable improvements in urinary functions and prostate size. Quality of life scores have also improved. The results with Saw palmetto extract have been duplicated in open trials and controlled, double-blind studies.11,12,13 For example, in a large open trial, 505 men took 320 mg of Saw palmetto extract daily for three months.1 The results were evaluated with various measurements such as the International Prostate Symptom Score, the quality of life score, urinary flow rates, residual urinary volume, and prostate size. After 45 days these parameters improved significantly. After 90 days of treatment nearly ninety percent of both the doctors and patients regarded Saw palmetto extract as effective as therapy for the prostate.
The changes in prostate health that accompany middle age are related to the hormone DHT, or dihydrotestosterone, a metabolite of testosterone. DHT levels rise, and DHT binds to prostate cells, accelerating growth of prostate tissue. Saw palmetto extract has been shown to inhibit 5 alpha-reductase, an enzyme that controls conversion of testosterone to DHT.14 Experimental evidence suggests Saw palmetto extract blocks the binding of DHT to prostate cells.15 The fatty acids and sterols in Saw palmetto are believed to be responsible for these actions.14,16 These include oleic acid, lauric acid, campasterol, stigmasterol, beta-sitosterol and others. Clinical studies have used extracts containing 85 to 90 percent fatty acids and sterols.
Like Saw palmetto, Pygeum contains natural sterols and fatty acids.2 Although the mechanisms for its effect have not been clearly established, animal experiments suggest Pygeum may work by inhibiting prostate cell proliferation and reducing inflammation.17,18 In several European trials, Pygeum has successfully improved urinary function. In a large double-blind, placebo-controlled study, 263 men were given 100 mg of Pygeum extract a day for 60 days. Urination improved in 66 percent of the men taking Pygeum, compared with 31 percent on placebo, based on subjective and objective tests.19
Nettles are approved by the German Commission E as effective for relieving inflammation in the urinary tract.20 As far back as 1950, German investigators have observed favorable effects on the prostate with the use of Nettle root. These initial findings have been confirmed through case studies, as well as double-blind studies, published mainly in German medical journals. In a recent double blind study published in the journal Clinical Therapeutics, 134 men took a combination of Nettle root extract and Pygeum extract over a period of 56 days.3 Urination was significantly improved.
L-Alanine, Glutamic Acid and Glycine
As noted above, Drs. Feinblatt and Gant discovered that a combination of the amino acids L-alanine, glutamic acid and glycine has a positive effect on prostate-related urinary function.5 A controlled study of 45 men was conducted to follow up on these initial observations.21 The majority of subjects experienced complete or partial relief in urinary complaints such as nighttime urination and urgency.
Scientific References
1. Braeckman, J., 'The extract of Serenoa repens in the treatment of benign prostatic hyperplasia: a multicenter open study,' Current Therapeutic Research 1994: 55(7):776-85.
2. Lawrence Review of Natural Products. Pygeum. Jan 1998. Facts and Comparisons, St. Louis, MO.
3. Combined extracts of Urtica dioica and Pygeum africanum in the treatment of benign prostatic hyperplasia: double-blind comparison of two doses Clinical Therapeutics 1993; 15(6):1011-19.
4. Wagner, H., Willer, F., Samtleben, R., Boos, G. Search for the antiprostatic principle of stinging nettle (Urtica dioica) roots Phytomedicine 1994; 1:213-224.
5. Feinblatt, H.M., Gant, J.D. Palliative treatment of benign prostatic hypertrophy. Journal of the Maine Medical Association, March 1958:99-124.
6. Giovanni, E., et. al. Intake of carotenoids and retinol in relation to risk of prostate cancer. Journal of the National Cancer Institute 1995;87(23):1767-76.
7. Wallace, A.M., Grant, J.K. Effect of zinc on androgen metabolism in the human hyperplastic prostate. Biochemical Society Transactions 1975; 3(3):540-42
8. Badmaev, V., Majeed, M., Passwater, R. Selenium: A quest for better understanding. Alternative Therapies 1996; 2(4):59-67.
9. Fouhad, M.T. Selenium and cancer, chromium and diabetes: two trace elements that have merits as dietary supplements in human nutrition. Journal of Applied Nutrition 1979:31(1&2):14-17.
10. Vescovi, P.P., et. al. Pyridoxine (Vit. B6) decreases opoids-induced hyperprolactinemia. Horm. metabol. Res. 1985; 17:46-47.
11. Tasca, A., et. al. Treatment of obstructive symptomatology caused by prostatic adenoma with an extract of Serenoa repens. Double-blind clinical study vs. placebo. Minerva Urologica e Nefrologica 1985; 37:87-91.
12. Champault, G., Bonnard, A.M., Cauquil, J., Patel, J.C. Medical treatment of prostatic adenoma. A controlled test of PA 109 vs. placebo in 110 patients. Ann. Urol. 1984; 18(6):407-410.
13. Crimi, A., Russo, A. The use of Serenoa repens extract in the treatment of functional disturbances caused by prostate hypertrophy. Med. Praxis 1983; 4:47-51.
14. NiederprŸm, H.J., Schweikert. H.U., ZŠnker, K.S. Testosterone 5 alpha-reductase inhibition by free fatty acids from Sabal serrulata fruits. Phytomedicine 1994; 1:127-133.
15. Sultan, C., et. al. Inhibition of androgen metabolism and binding of liposterolic extract of Serenoa repens B in human foreskin fibroblasts. J. Steroid Biochem. 1984; 20(1):515-519.
16. Weissner, H., et. al. Effects of the Sabal serrulata extract IDS 9 and its subfractions on 5 alpha-reductase activity in human benign prostatic hyperplasia. The Prostate 1996;28:300-06.
17. Yablonsky, F. Nicolas, V., Riffaud, J.P., Bellamy, F. Antiproliferative effect of Pygeum africanum on rat prostatic fibroblasts. J. of Urology 1997; 157:2381-87.
18. Marconi, M. et. al. Anti-inflammatory action of Pygeum extract in the rat. Farmaci. & Terapia. 1986; 3:135.
19. Barlet, A, et. al. Efficacy of Pygeum africanum extract in the treatment of micturational disorders due to benign prostatic hyperplasia. Evaluation of objective and subjective parameters. A multicenter, randomized, double-blind trial. Wien. Klin. Wocheschr. 1990; 22:667-73.
20. The Complete German Commission E Monographs. 1998, Blumenthal, M., ed., (p.216) Austin, TX: American Botanical Council.
21. Damrau, F. Benign prostatic hypertrophy: amino acid therapy for symptomatic relief. American Journal of Geriatrics 1962; 10:426-30.


--
VDiscount Vitamins at itanet &reg


(https://vitanetonline.com:443/forums/Index.cfm?CFApp=1&Message_ID=838)
---
Fight Hay Fever - Help Your Sinus...



Date: July 11, 2005 09:15 PM
Author:
Darrell Miller (dm@vitanetonline.com)
Subject: Fight Hay Fever - Help Your Sinus...

HANDLING SPRING(HAY)
The National Institute of Health's branch of Allergy and Infectious Diseases re p o rt that 40 to 50 million Americans suffer from allergies in one form or another. Many experience food allergies that a re treated somewhat diff e rently from hay fever allergies. Hay fever comes from airborne allergens, generally from pollen or pollutants.
The symptoms of allergy occur when an immune system is overactive. The immune system often recognizes something as foreign and treats it as foreign by attacking it, when in fact it really isn't a substance the body should be concern e d with. This over-activity of the immune system leads to the release of substances including histamine that cause the symptoms of hay fever.
The most common symptoms include a runny nose and itching eyes and scratchy throat. Sometimes, an allergy will precede a sinus infection by causing swelling in the nasal membranes preventing fluids f rom exiting the sinus passages. An infection then ensues. However, most people who feel pressure over their sinuses, never develop an infection and so can be adequately treated with the supplements mentioned here. Many people experience a tickle or a shallow cough that comes from the throat rather than the lungs. They may also experience a change in emotions, becoming quite irritable or moody.
These airborne allergies can often be g rouped by season. Those people sensitive to tree pollens usually have more severe allergies in the springtime. Those sensitive to grasses are often worse in mid-summer. Those allergic to weeds have their symptoms peak in the fall. There are some unfortunate people who have allergies all summer long who may be allergic to a few plants in each group. Those who have symptoms of allerg i e s all winter long probably are allergic to molds and mildew or household animals and dust mites. On occasion, it takes a real detective to determine from where the allergies come.
There are several methods used to diagnose a cause of an allergy. In a scratch test, drops of an allergen are put on small scratches on the arm or the back. Are action is considered positive if swelling or redness occur around the scratch. A blood sample can also be used to meas ure antibody response to certain allergens. It is often helpful to determine the allergen which cause the hayfever to reduce the symptoms. There are also practitioners who use kinesiology or electronic devices to determine the cause of allergies.
The most common treatment of allergies is with antihistamines. Their side effects include drowsiness and drying of the mucous membranes of the nose and mouth. Many of the newer prescription antihistamines don't cause drying but often have serious drug interactions and the consumer must be very careful in combining the prescription antihistamines with antifungal drugs, and blood thinning as well as asthma medication. There are some natural products that can be taken to decrease allergy symptoms. They are often equally effective without the side effects of antihistamines.
One of the more popular is quercetin. Quercetin is a bioflavonoid found in red apples, red onions, brussels sprouts, kale, peas, bell peppers, pears and asparagus. It is also found in bee pollen and propolis, two plant materials found in the beehive. It is possible to consume a fair amount of quercetin through your diet. If you have allergies, however, diet is often not enough and you may need a supplement to get enough quercetin to ontrol your symptoms. It appears quercetin decreases allergic symptoms by stopping the release of histamine. If you start taking quercetin and other nutritional supplements I will mention below before an allergy attack, they are likely to be more effective. However, don't let that discourage you from taking them even after the symptoms have started. A common dose is 300mg to 600mg per day.
Bromelain is a nutrient often extracted f rom pineapple. Found in many digestive formulas, it is an enzyme that helps absorption. If it is found in a combination formula, chances are, it is there to help with the absorption of the other nutrients such as quercetin. Bromelain also has an anti-inflammatory effect. When someone develops allergy symptoms, part of the reason is due to the inflammatory response to substances such as histamine that are released as the allergy takes hold. This causes inflammation in the tissues which then manifests with redness and swelling.
Vitamin C is useful in many conditions including hay fever. Higher doses are often required in the treatment of allergies: 2,000mg is beneficial and you can take up to 4,000mg or more during acute symptoms. It also stabilizes capillaries, reducing the swelling in the throat, nasal passages and around the eyes. If you are taking a multi-vitamin or a combination product that contains Vitamin C, I still recommend additional supplementation.
Stinging nettle is probably a plant many a re familiar with, especially if it has come into contact with your skin, but it also has an historical use in the treatment of allergy. In fact, in double blind studies it was shown to decrease the symptoms of allergy, specifically runny nose.
The active component of the ephedra herb is ephedrine, an alkaloid. It is used in OTC asthma medication. As a natural herb, ephedra in small doses can be v e ry useful in decreasing the symptoms of colds, asthma, cough and in this case, hay fever. It is in many Chinese and American formulas that I use and I feel v e ry comfortable using 100mg to 200mg of ephedra that contain small doses of 2.5mg to 8mg of ephedra alkaloids per day. I feel comfortable using dosages of up to 15mg of ephedra alkaloids .
Feverfew is another herb with a variety of uses. You will find it in headache formulas, in fever reducing formulas, and many hay fever formulas. Like bromelain, it has an anti-inflammatory effect and reduces the swelling that occurs during a hay fever attack.
Homeopathic formulas can also be useful to reduce hay fever. There is no re ason why the herbs I've mentioned cannot be combined with homeopathic formulas. You may want to take them at separate times of the day.
So, if you suffer from hay fever, don't give up. You can use these nutrients singly or in combination. You can take a formula that contains all of them and then add to that additional vitamin C for instance, or additional nettle. It may require trial and error to find the right amounts in combination that will work for you.


--
Vitanet &reg


(https://vitanetonline.com:443/forums/Index.cfm?CFApp=1&Message_ID=571)
---
Prostate Health Naturally



Date: June 16, 2005 11:11 AM
Author:
Darrell Miller (dm@vitanetonline.com)
Subject: Prostate Health Naturally

Nature's Life Prostate Health Options


Prostate Health... Naturally

Prostate issues too often put a damper on the activities of men of all ages and they are far more common than previously thought. According to some studies, virtually all men will eventually experience prostate issues.

Men with enlarged prostates experience discomforts that may include difficulty urinating, increased frequency and urgency of urination, bouts with sleep-disturbing nighttime urination and lower back discomfort. Dealing with the discomforts from enlarged prostates may be costly, too. Every year about 400,000 men have prostate surgery, adding over $3 billion annually to the national health care bill.

Nature's Life offers several products to support prostate health, including Saw Palmetto as a whole berry concentrate, and three doctor-formulated combinations including Saw Palmetto for supporting prostate health. All of these products are designed to provide nutritive support for:

healthy prostate gland function
normal urine flow

Nature's Life® Prostate formulas are made from all natural ingredients… only the finest available. Regardless of the formula you prefer, you can always be sure of the same superior quality and consistent results.

Prostate function
A small doughnut-shaped gland, the prostate surrounds the urethra where it leaves the bladder. The prostate produces an alkaline substance which makes up the largest part of the seminal reproductive fluid (semen).

Most men's prostates start to enlarge at about age 50. As the prostate gland enlarges, it pinches the urethra, causing reduced urine flow and increased discomfort. Research into prostate enlargement is focusing on male hormones, or androgens. In older men, androgen production changes result in higher levels of dihydrotestosterone (DHT), which is produced from testosterone. The prostate is more likely to enlarge when higher levels of DHT are present.

The Holistic Approach
A unique combination of herbs, amino acids, vitamins, minerals, phytonutrients, and essential fatty acids may help provide nutritional support to maintain good prostate health.

Saw Palmetto Berry (Serenoa repens B.)
The berries from this small tropical palm contain lipophilic sterols and essential fatty acids, including beta sitosterol. Saw Palmetto extract may also support normal inflammatory response by inhibiting the production of prostaglandins. Research suggests that Saw Palmetto may help to increase urine flow and decreases nighttime discomfort. Saw Palmetto has been the subject of numerous double blind clinical trials. All of these effects of Saw Palmetto make it the key ingredient to support prostate health.

Pygeum Bark (Pygeum africanum H.)
The bark of this tall African tree contains lipophilic sterols, including beta sitosterol and sitosterone plus unique fatty acids. These ingredients influence prostaglandin synthesis to help provide nutritional support for a normal inflammatory response. Other components of pygeum may provide nutritive support to help maintain normal prostate size.

Stinging Nettle (Urtica dioica L.)
A common "weed" around the world, stinging nettle has a long history of traditional use to support normal urine flow. Nettle contains substances that may have anti-androgen activity. Many commentators feel that the potential beneficial effects of Nettle extract are increased when combined with Saw Palmetto.

Pumpkin Seed (Cucurbita pepo)
The seeds of this familiar food is a good source of zinc, phytosterols, and essential fatty acids: nutrients essential to prostate health. Preliminary studies find pumpkin seed extract promising alone, but combinations of pumpkin seed oil with nettle and/or saw palmetto have the potential to help restore and maintain healthy prostate size.

Minerals
Zinc is concentrated in the prostate gland and is a major constituent
of seminal fluid. Zinc appears to play a role in maintaining healthy male hormone balance, possibly by its effect on 5-alpha reductase, the enzyme which produces powerful androgens in the prostate. Preliminary reports suggest that zinc may be helpful in supporting urinary comfort. Copper is added to balance the zinc and prevent a
copper deficiency.

Active Aminos™ (Glutamic Acid, Alanine & Glycine)
These are the three amino acids found in highest concentration in the prostate. A recent study suggested that this combination of amino acids may help support normal urination and urinary urgency.

Beta Sitosterol
The oil constituents of a few plants, including soybeans, pygeum, and pumpkin seeds, contain a mixture of phytosterols, or plant hormones, that include beta sitosterol. Recent studies have suggested that beta sitosterol may help to support normal urine flow. Research also suggests that beta sitosterol may also support normal prostaglandin synthesis thus normalizing the inflammatory response.

Vitamin B-6 (Pyridoxine HCl)
This essential B vitamin is required for many metabolic processes, including the use of amino acids such as Glutamic Acid, Alanine and Glycine.

Lycopene: A valuable addition
Lycopene is an antioxidant carotenoid found primarily in most tomato products. In men, lycopene is stored in the prostate and testes, and has been associated with protecting the health of the prostate by acting as an antioxidant. As men age, the level of lycopene is diminished, therefore it should be replaced by food intake or supplements.

Several other herbs have traditionally been used for prostate and urinary tract health:

Herbs
Traditional Indications*
Burdock Root
(Arctium lappa L.)
Contains polyacetylenes, amino acids and inulin for restoring harmony to the body.
Cayenne Fruit
(Capsicum annuum L. var. annuum)
Contains capsaicin and saponins for stimulating blood flow.
Goldenseal Root
(Hydrastis canadensis L.)
Contains alkaloids, including berberine, a powerful tonic for all mucus membranes.
Gravel Root
(Eupatorium purpureum L.)
Contains active volatile oils and flavonoids; for healthy kidney and bladder function.
Juniper Berry
(Juniperus oxycedrus L.)
Contains essential oils, flavone glycosides, organic acids and terpenes for healthy kidney and bladder function.
Marshmallow Root
(Althaea officinalis L.)
Mucilage, containing poly-saccharides and uronic acid for normal urine flow.
Parsley Leaf
(Petroselinum crispum M.)
Contains coumarin and flavonoids for normal urine flow.
White Pond Lily Root
(Nymphaea odorata)
For intestinal cleansing.

* These are traditional indications, and Nature's Life does not guarantee that the indicated herb will have the referenced benefit at the levels provided.


Lifestyle Choices
Nutritionists believe that diet and exercise contribute a great deal to the success of natural prostate self-care. In addition to a comprehensive prostate support formula, men should reduce dietary fat, eat more fruits and vegetables and commit to a regular exercise program. This is not just for a healthy prostate, but a choice for a healthier, happier life.

The Nature's Life® brand has three comprehensive formulas with herbs and nutrients intended to provide nutritive support for healthy prostate gland function and normal urine flow, as well as individual supplements to complement these formulas:

800 Prostate Support™ combines standardized extract of Saw Palmetto – the choice for a stronger dosage – with Stinging Nettle, standardized Pygeum bark extract, and zinc.

Prostate 700+™ combines standardized extract of Saw Palmetto with concentrated Nettle root extract, and pumpkin seed oil.

600+ Prostate Maintain™ combines a whole herb form of Saw Palmetto for a regular maintenance dosage with Active Aminos™, Zinc, and a blend of traditional herbs.

Saw Palmetto, 500 mg whole herb

Lycopene 30 mg & 10 mg


Which Prostate Formula is Best For You?

| | | | |
| --- | --- | --- | --- |
| Nature's Life® Formula/Per Serving | 600 | 700 | 800 |
| Saw Palmetto | 600 mg | 213 mg* | 160mg* |
| Pumpkin Seed Extract | 50 mg | 267 mg* | |
| Nettle Root Extract | | 400 mg | 150mg |
| Pygeum Bark Extract | 10 mg | | 50 mg |



--
Vitanet &reg



(https://vitanetonline.com:443/forums/Index.cfm?CFApp=1&Message_ID=368)

---

Mane Attraction - lustrous Hair...


Date: June 14, 2005 08:19 AM
Author: Darrell Miller (dm@vitanetonline.com)
Subject: Mane Attraction - lustrous Hair...


Mane Attraction by Chrystle Fiedler Energy Times, February 12, 2004

Everyone wants thick, lustrous hair. Think of the allure attached to the locks of Samson and Lady Godiva and-fast-forward to the present-the full heads of Antonio Banderas and Julia Roberts.

" We're naturally attracted to hair as humans; it catches the light, it frames the face, we like the feel of it," says Catherine Jones, ND, LAc, a resident naturopathic physician at Bastyr Center for Natural Health in Seattle, Washington. "Fair or not, historically in many cultures, rich, thick hair has been a sign of fertility and strength."

Along with that allure, latching onto natural ways to have great-looking hair gives you the benefits of looks and health. Every hair starts with a shaft that grows from a root. "The root is contained deep within the hair follicle," says Dr. Jones. "Each one has a sebaceous or oil gland, which supplies the hair with necessary lubrication as it approaches the surface of the scalp." Each hair follicle has its own growth cycle, including a resting period, the telogen phase, when hair falls out. Because of these constant hair phases, each of us loses, on average, about 100 hairs a day.

" The number of hairs the average person loses in a day tends to increase in the fall as the leaves fall from the tree and tends to decrease in the spring as the bulbs emerge from the soil," Dr. Jones says. "We really are connected to nature." Stress-due to rapid weight loss, infection, anemia, prolonged illness, hormonal changes, hypoactive thyroid disease, autoimmune conditions, eczema or psoriasis-can influence hair growth and loss.

Hair consists of proteins, lipids (fats), carbohydrates and pigment (gray hair has reduced pigment; white, none at all). Each shaft's structure is divided into a medulla, a cortex and an outer cuticle. " The cuticle is coated with an outside lipid-like layer, which protects the hair," says Dr. Jones. "As the hair grows out of the follicle, the cortex and cuticle become keratinized and harden." Dry or damaged hair is more susceptible to breakage. "The condition of the cuticle affects how the light reflects off the hair, giving it highlights and luster," Dr. Jones says. "Luster is affected both by what occurs inside the body as the hair is developing and what happens to the hair after it has grown from the shaft."

Sun, heat, moisture, pollution and hair products, dyes and bleaches can all dull the hair. "Applying chemical solutions to the hair, color, permanent waves or curl relaxers, damage the protein molecules that wrap around the shaft, leaving hair brittle and dull," says Christina Pirello, author of Glow: A Prescription for Radiant Health and Beauty (HP Books).

Conditioners and oils can leave a residue or weigh hair down. Hair sprays and products that contain alcohol can dry and damage the hair, as can using blow dryers and curling irons.

To combat hair-raising havoc, feed your hair natural nutrients for health. Silica and plants that contain silica/silicon both strengthen hair and promote growth. "Silica is a good mineral for hair health," says Walter Siegordner, founder of The Aurora Group, a personal care company. "It helps in the keratinization process of the cells that produce hair."

" Silica is a mineral that is involved in the synthesis of bone and connective tissue," adds Dr. Jones. "The hair follicle contains connective tissue so silica may promote the health and function of the follicle itself." Silica-containing herbs include nettles (Urtica dioica), horsetail (Equisetum arvense), oatstraw (Avena sativa) and alfalfa (Medicago sativa).

Sea plants like seaweed and kelp also provide vital nutrients. "Sea plants are essential ingredients in many natural shampoos and can be used to fortify damaged hair," says Pirello. "They're rich in vitamin A that prevents the build-up of dead skin cells, which can clog the hair follicles, inhibiting the growth and health of the hair, and also contain vitamin B, linked to the prevention of oily hair, baldness and dandruff. Calcium found in sea plants is essential to the structure of the hair shaft."

Eaten on s daily basis, sea plants are rich in nutrients that help maintain healthy, shiny hair, free of split ends, Pirello says. Try wakame in soups and salads, kombu or kelp in bean and vegetable dishes, nori in sushi, and hiziki and arame as side dishes. Since hair health is affected by digestive health, the fiber found in whole grains also helps. "Fiber prevents accumulation in the intestines that can result in the formation of toxins," says Pirello.

Miso, she adds, is especially good hair food. It "is rich in living enzymes that ease digestion, fortify the quality of the blood nourishing the body and hair, and provide us with essential oils, vitamins and minerals."

Key nutritional support includes adequate protein and amino acids, essential fatty acids such as cold-pressed flax seed oil and fish oil, copper, vitamin A, vitamin E, vitamin D, biotin, iron and vitamin B5 (pantothenic acid). Zinc and selenium can help combat the effects of hyperthyroidism, which can result in thinning, lackluster hair.

Vitamin C can boost adrenal health. "When the adrenals are overtaxed and become fatigued, hair follicles will go into a resting phase," says Dr. Jones. (If you have a medical condition, she adds, check with your health care practitioner first before taking supplements.)

In Traditional Chinese Medicine, hair is associated with the kidneys' qi, energy that originates in these organs, and with blood quality. " From the traditional Chinese perspective, excess amounts of fat, protein, dairy, sugar, alcohol and salt in the diet acidify the body, damage the Kidney qi and are not good for the hair," says Dr. Jones. A diet rich in vegetables and grains is a great way to support healthy hair. "Iron and mineral-rich foods are considered blood builders and hair tonics. Foods such as blackstrap molasses, seaweed, nettles, and the herb polygonum multiflorum (also known as He Shou Wu and Fo-Ti) have been used throughout the years. Fo-Ti has also been used to prevent graying of the hair and support the immune system."

" Hair is extremely strong but at the same time it's extremely delicate," says Barsoum Bouchar, a cosmetologist and owner of the Virtuoso Salon in Birmingham, Michigan. "Many products work against the hair texture, so the cuticle is always raised. This causes tangles and split ends. With blow dryers, chemicals, colors and styling elements, the hair is tremendously abused." If you don't have to chemically treat the hair, he says, don't.

When replenishing the hair it's important to remember that it's composed of 97% protein and 3% moisture, says Bouchar. Shampoo cleanses the hair and removes buildup. "A moisturizer brings moisture back into the hair and smoothes the cuticle down, which is what makes hair shiny and gives it bounce. The one key ingredient in both shampoo and moisturizers is aloe vera. It heals the hair." " Avoid products with harsh surfactants like sodium laurel sulfate and propylene glycol," warns Siegordner. "These decrease the circulation in the scalp, reducing the pathway for nutrition to the hair bulb." Conditioners that aren't natural can also cause build-up. "When you apply heat to the hair through blow drying or styling, you end up 'burning' the hair," says Bouchar.

To stimulate hair growth, add a few drops of essential oils of rosemary, lavender and thyme to jojoba and almond oils, and rub into the scalp. Leave it overnight and then rinse it off. " Essential oils have antimicrobial and antifungal properties, stimulate the circulation to the hair follicles and combat dryness. They also smell good," says Dr. Jones.

For hair that's not chemically treated, "a vinegar rinse cleanses the hair, removes build-up and boosts shine," says Bouchar. Use one part vinegar to ten parts water, apply after a shampoo, comb though and rinse it off. To naturally lighten the hair, use the same ratio in a lemon rinse for five minutes for, say, four days in a row, and then stop.

If you want to color your hair, choose natural elements, too. "The best natural dye is henna," says Bouchar. "It's organic, just like hair is." Blonde hair becomes warmer with a coppery tone, brunette hair takes on a mahogany hue, gray hair looks like highlights.

To find a good natural hair stylist, Bouchar suggests asking which products they use and why. If your hair is chemically treated, it's especially important to work with a stylist you trust for the best care.

Keep your eye on the big picture when it comes to hair health. "Be proactive and treat the body holistically," urges Dr. Jones. "Nourish the glands, the organs and the vessels that are responsible for getting the necessary nutrients to the hair follicle. Pay attention to the physical, emotional and mental aspects of health. Once hair is lost it may come back but it will likely be thinner than it was before. It's important to take care of what you have."



--
Vitanet &reg



Solaray - Ultimate Nutrition - Actipet Pet supplements - Action Labs - Sunny Greens - Thompson nutritional - Natural Sport - Veg Life Vegan Line - Premier One - NaturalMax - Kal

(https://vitanetonline.com:443/forums/Index.cfm?CFApp=1&Message_ID=337)
VitaNet ® LLC. Discount Vitamin Store.
Back to top