Buy Solaray At Discount Prices Of 43% Off And Up!


Electrolyte


Messages 1-30 from 36 matching the search criteria.
---
What Vitamins Help Fight Leg Muscle Cramps?


Date: July 23, 2014 08:20 PM
Author:
Darrell Miller (dm@vitanetonline.com)
Subject: What Vitamins Help Fight Leg Muscle Cramps?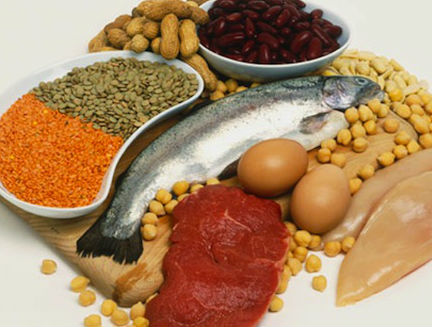 Muscle cramps

Leg muscle cramps are sudden and involuntary contractions of the calf muscles. They are painful, and can happen while in the middle of a work out. Cramps are quite bothering, especially when at work, or during sleeping hours at night. The popular known causes of muscle cramps include; vitamin and mineral deficiency, muscle strain, and dehydration. In this article, we shall look at some of the vitamins and minerals that can relieve leg muscle cramps.

Vitamin D

Vitamin D helps in strengthening muscles and bones. Low level of vitamin D in blood may result to leg cramps. Vitamin D is synthesized in the body in the presence of sunlight. There are also diets rich in vitamin D such as fish and milk. If the level of vitamin D is still too low, you can look for supplements under physician's instructions.

Vitamin B complex

Vitamin B is essential in the generation of energy, appropriate nerve function, and muscle function. Deficiency in vitamin B can lead to leg cramps. The vitamin B complex supplement is used in relieving cramps. However, diets rich in vitamin B include; eggs, dairy products, beans, vegetables, and meat.

Sodium

Sodium is an Electrolyte in the body that facilitates impulse transmission, and muscle contractions. Low amount of sodium can be the cause of cramps in your leg calf muscles. Major cause of low level of sodium in the body is dehydrated, maybe due to excessive sweating. Therefore, you can add a little amount of salt in meals.

Magnesium

Magnesium is an Electrolyte in the body that works together with sodium and potassium during impulse transmission. Impulse transmission involves muscle contractions, when calcium and potassium ions are moving in and out of cells. Movement of calcium and potassium in cells is facilitated by magnesium. Therefore, foods rich in magnesium help to prevent muscle fatigue. These foods include; avocado, spinach, cashew nuts, and beans.

Peony

Peony is a plant that's used to manufacture medicine. Its roots are processed, and used as a supplement for relieving muscle cramps, among other disorders. Peony medicine is believed to prevent release of body chemicals that cause cramps in the legs.

Zinc

Zinc is an essential trace element since it's required in small quantities in human body. Zinc can be used as supplement for relieving muscle cramps associated with liver disorder.

References:


http://www.livestrong.com/article/417443-vitamins-minerals-for-leg-cramps/
http://www.webmd.com/vitamins-supplements/condition-1399-Muscle+cramps.aspx
(http://vitanetonline.com/forums/Index.cfm?CFApp=1&Message_ID=3150)
---
The Health Benefits Of Barley Grass.



Date: November 28, 2013 04:10 PM
Author:
Darrell Miller (dm@vitanetonline.com)
Subject: The Health Benefits Of Barley Grass.

What is Barley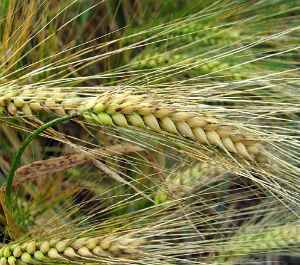 Barley are grains whose grass is used to extract juice that have nutritional supplements, producing abundance of minerals including vitamins to the body. At the point of maturity, grass barley has very essential nutrients such as vitamins, proteins, amino acids and other body mineral supplements. These abundant nutritional elements play a crucial role for optimum health conditions both in children and adults.
Benefits of Barley
The supplements found from grass of mature barley contains significant portion of dietary fiber. This presence of fiber in ant diet plays huge importance in the digestion process and proper absorption of nutrients in the process. In addition fiber prevents any intestinal complication such as colon cancer.
Barley grass acts as a source of protein for our bodies. Proteins play a major role in cell development and their maintenance, leading to the growth of tissues and muscles. This contributes to the overall functioning of all the body organs.
Antioxidant presence in barley grass provides protection and elimination of harmful free radicals in the blood system. These toxic elements can lead to development of infections like cancer, in deficiency of such antioxidants.
Grass from barley has of fair amounts of potassium and calcium. These mineral supplements can be lost from an illness or a heavy exercise, hence the need for replenishment. Calcium- enriched barley grass helps to add these essential Electrolytes for optimum body functioning.
Barley grass contains high organic sodium contents, which dissolves calcium deposits in the joints and replenish organic sodium found in the stomach lining. This aids the digestion process by improving hydrochloric acid production in the stomach. People with arthritis conditions can use barley grass juice due to its high content of organic sodium present.
Finally, users of barley grass find it very useful in aiding weight loss, healing of ulcers, correction of blood sugar problems and mostly as a general tonic.
(http://vitanetonline.com/forums/Index.cfm?CFApp=1&Message_ID=2908)
---
What does GABA Do in the Brain?



Date: November 02, 2011 07:41 AM
Author:
Darrell Miller (dm@vitanetonline.com)
Subject: What does GABA Do in the Brain?

GABA
GABA or Gamma Amino Butyric Acid is a neurotransmitter of the brain. It is considered to be the main inhibitory brain chemical among mammals. In ordinary terms, it significantly regulates the firing of impulses by the neurons. This chemical is naturally produced by the brain and generally acts as a balancer together with other neurotransmitters. This neurotransmitter has a key role in the regulation of nerve excitability all throughout the nervous system. It effectively maintains the equilibrium of the body and the brain in excitation status. Chemically speaking, GABA is classified as an amino acid. However, GABA is not a building block of protein like the other amino acids. This is the reason why in the medical field, GABA is rarely considered as an amino acid.
Moreover, GABA is the prime brain chemical responsible for the regulation of muscle tone among humans. In a disorder called Spastic Diplegia, the absorption of GABA into the muscles is weakened because of damage nervous tissues and cells. This would significantly lead to hypertonic muscles in which the muscles will experience spasms and can not anymore recognize and process the neurotransmitter GABA. On the other hand, GABA in insects acts as both inhibitory and excitatory neurotransmitter.
The Brain
As mentioned above, GABA is an inhibitory neurochemical. It functions at the inhibitory synapses of the brain by attaching to receptor sites in the plasma membrane of both pre – and post – synaptic nerves. Once GABA has bind with the receptor sites, it will cause the ion channels to open and permit either the entry of chloride ion which has a negative charge or exit of potassium ion which has a positive charge. Potassium is the main Electrolyte inside the cell. This opening of ion channels will then cause the cell to be either hyperpolarized or re – polarized.
During brain development, GABA also plays a significant role. It significantly controls the proliferation of brain progenitor cells and development of synapses as well as the differentiation and maturation of neurites. Furthermore, GABA is also responsible for the growth and development of embryonic and nerve stem cells. It also activates GABA receptors which lead to the halting of cell cycling in the S – phase. As a result, this will limit the growth of cell thus preventing abnormal growth and even malignancies.
If GABA is in inadequate level, muscle tone is disturbed making it always tensed and the mind will keep on working and working because there is no brain chemical to stop it. Therefore, GABA must be importantly maintained within normal limits.
GABA is naturally produced by nerve cells. However, GABA supplement is now available so that adequate amount of such brain chemical will be administered to the body as needed. GABA supplements can enhance the sleep onset and quality. It can also provide a relaxing feeling and reduce stress and muscle over – activity. Other theories also state that it can regulate mood and behavior thus promoting the total well – being of the person. Ongoing studies are being conducted to show more evidence on GABA's effect with Human Growth Hormones.
(http://vitanetonline.com/forums/Index.cfm?CFApp=1&Message_ID=2532)
---
Can Iodine And Potassium Be Used For Thyroid Health?



Date: September 15, 2011 02:11 PM
Author:
Darrell Miller (dm@vitanetonline.com)
Subject: Can Iodine And Potassium Be Used For Thyroid Health?

Thyroid Hormone Production
The thyroid gland basically is the part of the body that produces thyroid hormones as the its name suggests. It could be found in the neck right around the front area, somewhere around the thyroid cartilage which is more familiar to us as the adam's apple. The primary function of the thyroid hormone is to regulate and maintain proper metabolism. I addition it also extends its purpose to processes like energy conversion for the body and the body's processing of other hormones and vitamins to stimulate proper growth and maturation. Commonly when we refer to thyroid disorders, we refer to thyroid production being out of balance. It could either be too high or too low. In the case of overproduction of these hormones an overactive thyroid is usually the culprit and this is called hyperthyroidism. In the case of underproduction caused by an underactive thyroid the disorder is called hypothyroidism.
Thyroid issues also have been noted to be more prevalent in women than in men. The production of these hormones although done actually by the thyroid the process does not start there. The hormone synthesis process which will eventually produce thyroid hormones begin in the part of the brain called the hypothalamus. This is where the TSH or thyroid stimulating hormone is being released from and it then is transported to the thyroid gland via the blood. Then the two thyroid hormones, L-thyroxine or T4, and triidothyronine or T3 are produced. In this process, it is important that regulation occurs and when any disruption happens this is where the imbalances start, either overproduction or underproduction of the hormones occur. A gland known as the pituitary is the key to all this, also located in the brain it can sense how much hormones are in the blood and adjust accordingly to maintain this delicate balance.
Iodine and the Thyroid
Worldwide the most common cause of any thyroid disorder is iodine deficiency. Ample amounts of dietary iodine are needed to produce the thyroid hormones. It is important that we get the correct amount of iodine from our diets, it is so essential that in the US many food products are fortified with iodine and the reason being is that iodine in natural food sources alone are not enough since our food whether it be crops or meat gets its iodine from the soil and our soil is low in iodine content thus the fortification of many of our food products to avoid any thyroid disorders.
Potassium and the Thyroid
Potassium is a very important mineral in the body to maintain good health. It is an important Electrolyte and help conduct electricity in the body. In terms of its link with thyroid health, numerous studies have shown that there is an association between low potassium levels and thyroid issues especially hyperthyroidism and in more severe cases it even has been found to be the cause of an overactive thyroid and as such potassium supplementation has been commonly used as treatment to provide relief.
(http://vitanetonline.com/forums/Index.cfm?CFApp=1&Message_ID=2432)
---
Potassium: Cardiovascular Health, Muscle Function, Cellular Activity, And Blood pH



Date: May 11, 2011 12:58 PM
Author:
Darrell Miller (dm@vitanetonline.com)
Subject: Potassium: Cardiovascular Health, Muscle Function, Cellular Activity, And Blood pH

Potassium is a dietary mineral required in relatively large quantities in comparison with other minerals found in the human diet. It is the most abundant positively charged ion, or cation, in the cytosol, the liquid cytoplasmic matrix found inside all cells of the human body. It has a special relationship with sodium, the major cation outside animal cells. Together they facilitate cellular reformations and intercellular activities, greatly influencing the development of muscles, the brain, and the heart.
Electrolytes are solutions of bases or acids that help maintain a healthy pH inside the body. Potassium is an Electrolyte absolutely necessary for the upkeep of cells. They enable organic compounds to move charges, which is central to neuronal activities, muscle contraction, and endocrine functions. The presence of potassium is also required to activate the catalytic functions of several enzymes. Some of these enzymes are indispensable in the metabolism of carbohydrates.
Powers Cellular Activities
A cellular phenomenon described as membrane potential affects several types of cells throughout the human body, such as neurons, muscle cells, and endocrine cells. Potassium is involved in this phenomenon, powering countless molecular devices found in the cell membrane much like a battery. It also participates in transmitting signals between cellular organelles, creating an electric current that flows between different parts of the cell.
Intercellular communication that induces the release of neurotransmitters, hormones, and other related organic compounds throughout the body rely on healthy levels of potassium. For example, it allows the beta cells of the pancreas to respond to levels of carbohydrates that get in and out of the systemic circulation, releasing insulin when needed. It fuels a chain of cellular events that lead to many bodily functions.
Promotes Muscle Function
It is not a coincidence that unhealthy levels of potassium lead to bouts of muscle cramps. While involuntary contractions of the skeletal muscles are often associated to older populations, they may afflict people of all ages at any time of the day. More often than not, the underlying cause is malnutrition, especially deficiency in dietary minerals like potassium.
Contractions produced by skeletal muscles are a classic example of physiological functions that necessitate the presence of potassium. When electrical impulses of cell membranes rise and fall at a very fast rate, it results in a cellular event called action potential, igniting a chain of events that lead to muscle contraction. This is the reason why potassium is important in the maintenance of healthy muscles.
Maintains Cardiovascular Health
Potassium is particularly good for the heart. The cardiac muscle is engaged in continuous coordinated contractions that propel blood out of the atria and ventricles to the rest of the cardiovascular system. A condition called hypokalemia, in which the level of potassium in the blood is low, has been linked to abnormal heart rhythms, high blood pressure, and congestive heart failure. Not surprisingly, potassium supplements are used as a therapeutic remedy in the treatment of these diseases.
pH Balance
Potassium has a pH of 14. Taking potassium daily can help you regulate your pH so you can maintain a pH of 7 throughout the day. By maintaining a pH of 7, you can improve your health and reduce the instance of illness.
(http://vitanetonline.com/forums/Index.cfm?CFApp=1&Message_ID=2293)
---
How Important are Minerals in the Body



Date: May 07, 2011 11:33 AM
Author:
Darrell Miller (dm@vitanetonline.com)
Subject: How Important are Minerals in the Body

Minerals And Your Health.
Minerals are nutrients necessary for human life. They are often found in the foods we eat at dietary quantities. Living a healthy lifestyle always means having the right amounts of minerals in our diet. Each mineral has a daily value, which necessitates its consumption on a regular basis. Not meeting the requirement for a single mineral for extended periods of time will lead to deficiency.
Deficiency in any nutrient will always impact our health. Minerals are especially important because they are very pervasive throughout the human body. They even affect the digestion and absorption of other nutrients. It is common knowledge that long-term deficiency in any mineral will have deleterious effects on human health that may even result in malnutrition and faster progression of diseases.
Quantity Minerals
Dietary minerals are actually chemical elements that are involved in countless chemical reactions in the human body. It is very probable that various tissues and organs will collapse when these elements progressively decrease. Some elements are necessitated in relatively large amounts, and this group of minerals is called quantity elements, which include potassium, chlorine, sodium, calcium, phosphorus, sulfur, and magnesium. Human health is quite sensitive to low levels of these minerals.
Potassium is an Electrolyte present in systemic circulation to regulate blood pH. Chlorine is generally obtained from table salt, which is indispensable in the synthesis of gastric acid. Sodium, like potassium, is a systemic Electrolyte that also participates in many cellular functions. Calcium is required by almost all tissues, and absolutely necessary for bone health. Phosphorus is involved in the upkeep of several tissues, including bones. Magnesium plays a pivotal role in the metabolism of energy.
Trace Minerals
Trace minerals refer to dietary elements that are needed in, as the name suggests, minute quantities. A significant fraction of the global population has been reported to be deficient in most of these elements in that their intake has been associated with foods that are not consumed on a daily basis. In the past few decades supplementation seems to be the only certain way to obtain healthy levels of trace elements, which include zinc, iron, manganese, copper, iodine, selenium, and molybdenum.
Zinc is necessitated by over a hundred proteins that belong to all classes of enzymes. Iron prevents iron deficiency anemia since it is central to the production of hemoglobin. Manganese binds to proteins and activates their biological roles in enzymatic reactions. Copper and molybdenum participate in the metabolism of oxygen, which occurs in every cell of the body. Iodine is pivotal to the biosynthesis of thyroid hormones, influencing physical growth, mental development, and metabolic rate. Selenium boosts the immune system and improves the antioxidant defense of cells.
The scientific community has estimated the recommended daily allowance for each dietary mineral for good reason. Regular intake of minerals helps ward off diseases and keeps our body in prime condition.
Minerals are essential for life, are you getting enough of them daily?
(http://vitanetonline.com/forums/Index.cfm?CFApp=1&Message_ID=2290)
---
Potassium And Osteoporosis - What They Have In Common!



Date: January 19, 2011 01:51 PM
Author:
Darrell Miller (dm@vitanetonline.com)
Subject: Potassium And Osteoporosis - What They Have In Common!

Potassium is a mineral, in the same column of the Periodic Table as sodium that it resembles. The various solutions of your body are very carefully controlled in the concentration of the Electrolytes it contains, and potassium helps to maintain the electrolytic balance in your body cells.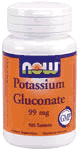 To take an example, menopausal women can tend to secrete calcium and end up suffering osteoporosis, as can older people that are not careful about their diet. That is because most people tend to use too much salt in their diet - salt is sodium chloride, and an excess of sodium over its ideal proportion to potassium can cause loss of certain Electrolytes, of which calcium is one.
Simply by increasing the amount of potassium in your diet, you can prevent or even reverse this trend. Potassium and magnesium both help calcium to be incorporated into your bone structure. Vitamin D also helps, but sodium tends to force calcium out. So by maintaining a good level of potassium in your diet you can help to prevent this condition that leads to many problems as you age.
(http://vitanetonline.com/forums/Index.cfm?CFApp=1&Message_ID=2221)
---
Potassium: An Overview



Date: January 14, 2011 03:49 PM
Author:
Darrell Miller (dm@vitanetonline.com)
Subject: Potassium: An Overview

Potassium is what is known as an Electrolyte: it is a substance that can conduct electricity and is an essential substance in this respect with regard to almost all organs and structures within your body. Your heart function depends on specific electrical impulses that contract the muscles in a very specific fashion.
Potassium and sodium together are largely responsible for these electrical impulses, and much the same holds true for all of the muscular contractions within your body that control skeletal movements, digestion and breathing. That is how important potassium is - without it there would be no mammalian life.
You can get a good supply of potassium from bananas, fish and meat and also from dairy products. However, deficiencies are possible such as in times of illness, particularly of diarrhea and vomiting, and there are also malabsorption conditions such as Crohn's disease, all of which demand a potassium supplement in order to maintain a proper balance between potassium and other Electrolytes.
(http://vitanetonline.com/forums/Index.cfm?CFApp=1&Message_ID=2220)
---
What is Potassium and Why Do We Need It?



Date: January 14, 2011 03:48 PM
Author:
Darrell Miller (dm@vitanetonline.com)
Subject: What is Potassium and Why Do We Need It?

Potassium has a number of roles to play on the stage of human life, not the least of which is to maintain a good balance of Electrolytes, and particularly a good balance between sodium and potassium. Excess sodium in your body solutions can be damaging to your health causing, for example, dangerous heart conditions and loss of calcium from your bones leading to osteoporosis.
Other conditions believed to be either caused by or exacerbated by a deficiency in potassium include stroke, inflammatory bowel syndrome (IBS) and high blood pressure. Potassium will not only reduce the possibility of these conditions occurring, but will also offer some unrelated benefits.
Bodybuilders need potassium to increase their muscle bulk, optimize nerve functions and enable the release of energy from carbohydrates, fat and protein to allow them to exercise and burn fat while feeding their muscles with energy and amino acids and also building new muscle tissue.
(http://vitanetonline.com/forums/Index.cfm?CFApp=1&Message_ID=2219)
---
Clantro (Coriander Plant)



Date: November 05, 2009 01:51 PM
Author:
Darrell Miller (dm@vitanetonline.com)
Subject: Clantro (Coriander Plant)

Cilantro Heavy Metal Detox With Chlorella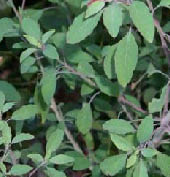 Planetary Herbals is pleased to introduce Cilantro heavy metal detox, a unique herbal cleansing formula for defense against today's environmental toxins. The herbs in Cilantro heavy metal detox are known to bind to heavy metals, helping to clear them from the body. Chlorella is added to increase the chelating and cleansing actions of cilantro. This combination also provides effective antioxidant support for overall cell health.
Planetary Herbals Cilantro heavy metal detox contains organic cilantro leaf and organic chlorella, for the purest product possible.
Herbs: Nature's Answer to a Toxic World
Cilantro (one of the names used for the leaves of the coriander plant, Coriandrum sativum) is an ancient herb that has been used for millennia for health and for its robust, savory taste. Beyond its culinary value, modern research has confirmed the benefits of cilantro as a natural means of internal cleansing.
Recent studies show the cilantro attaches to heavy metals in the bloodstream. This process, known as "Chelation," helps our bodies eliminate metals from our systems, and helps cleanse and purify our tissues, organs and blood. This process is supported with the addition of chlorella, single celled algae that work synergistically to enhance cilantro's chelating and cleansing ability.

Binding heavy metals
Thousands of noxious chemical compounds, many of which didn't exist on the planet 100 years ago, now pervade our food, water, and air. Heavy metals like lead, mercury, arsenic, aluminum, and cadmium enter our bodies through food, air, cooking utensils, deodorant, and even the fillings in our teeth.
Cilantro's properties that enable binding with these toxins are thought to come from unique constituents, including citric acid, phytic acid, and Electrolytes that attach to metals. The sequestration of metal ions by chlorella is assumed to be accomplished by surface ligands in the cell walls. Simply stated, both cilantro and chlorella contain properties that bind with metals, and chlorella additionally helps purge the bound metals from the organs.
Planetary Herbals: the PhytoDynamic Difference
Cilantro heavy metal detox is the latest in a herbal product line based on the principles of PhytoDynamics. PhytoDynamics unites a profound understanding of the interaction between plants and people, a commitment to holistic integrity of herbs for optimal efficacy, a strong grounding in scientific research, a world class quality control team, and a level of clinical expertise unmatched in the industry.
(http://vitanetonline.com/forums/Index.cfm?CFApp=1&Message_ID=2110)
---
Detoxify With L-Citrulline



Date: April 13, 2009 03:51 PM
Author:
Darrell Miller (dm@vitanetonline.com)
Subject: Detoxify With L-Citrulline

L-citrulline is an alpha-amino acid, first isolated from the watermelon in 1930: hence the name, citrullis being Latin for that fruit, the skin of which is rich in the substance. It is used to enhance performance in sports, particularly through aiding recovery after exercise, and also helps the liver to detoxify the blood.
It is not an essential amino acid in that it is produced by the body and need not be part of your diet. It is a precursor to arginine, which involves the sustained release of nitric oxide in the endothelium that promotes increased flow of blood and the blood vessels as described further below. One of the biochemical pathways for its biosynthesis involves the urea cycle, whereby the toxic ammonia is detoxified into an easily excreted form through its conversion to urea.
The urea cycle consists of five reactions, and citrulline is formed in the second of these. In the first of these, ammonia reacts with bicarbonate to form carbamoyl phosphate, the phosphate coming from the two molecule of ATP used to energize the reaction. These are converted to adenosine diphosphate (ADP), and the carbamoyl phosphate then reacts with ornithine to form citrulline, which takes part in step three that eventually leads to the formation of urea.
The second way in which L-citrulline can be biosynthesized is from the oxidation of arginine, a natural amino acid. Arginine is oxidized into N-hydroxyarginine, and then into L-citrulline with the release of nitric oxide.
So that's how it is produced in the body, but how does it help sportsmen, and what part does it play in detoxification? Its effect on recovery after exercise is connected with blood flow. Energy is created in the mitochondria that are contained in every cell off the body. Among the raw materials needed for the production of energy are glucose and oxygen: glucose obtained from the carbohydrates in your diet, and oxygen transported by the hemoglobin or red blood cells.
Both of these rely on blood flow: greater the volume of blood transported to the cells then the greater the ability of these cells to produce energy. During periods of exercise, a good supply of blood is required to provide the raw materials needed for the energy demand of the muscles involved in the exercise. Not only that however, but recovery after exercise involves the replacement of Electrolytes, the glycogen used in extensive aerobic and anaerobic exercise and protein replacement, particularly where catabolism has occurred.
In order to supply these raw materials at an adequate rate, it is necessary for the flow of blood to the appropriate muscles to be sufficient. A major restriction to increase blood flow is elasticity of the blood vessels and cells. Although a healthy heart is capable of providing the necessary quantities of blood, and hence of nutrients, any restriction to the flow could cause dangerously high blood pressure.
Nitric oxide plays a signaling role in enlarging blood vessels to allow an increased blood flow when it is needed by the body. It can provide more blood to the stomach during digestion and to the muscles during exercise and recovery.
During hard exercise, nitric oxide can act as a pump that provides blood during exercise and also during recovery. It can therefore provide more rapid gains in lean mass, increased endurance and faster muscle recovery. The way it does this is to send a signal to the smooth muscles to relax; smooth muscles such as those found in veins and arteries, so resulting in vasodilation therefore allowing increased blood flow.
It is the endothelium, the inner lining of blood vessels, which uses the nitric oxide to provide the relaxation signal to the smooth muscles surrounding it. In fact, it is the effect of nitric oxide that enables those living at high altitudes to develop increased stamina and speed over those at lower altitudes, and find more world records seem to be broken during athletics meetings, such as Olympic Games, held at high altitudes. This is because the production of nitric acid is increased at higher altitudes with slightly lower oxygen levels. This is the same effect that is used by vasodilators such as amyl nitrite and Viagra that work by increasing nitric oxide levels in the smooth muscle wall of the blood vessels.
It should not be surprising therefore, that L-citrulline should work in a similar way, since it is intimately involved in the production of nitric oxide. Although this is now generally understood, what part does supplemental citrulline play in the body if it is a non-essential amino acid?
Supplemental L-citrulline is useful in supporting the detoxification of ammonia in the liver when supplies of ornithine carbamoyl transferase is naturally in short supply. This is the enzyme that catalyzes the reaction between ornithine and carbamoyl phosphate to form citrulline. Supplements can then help in the removal of ammonia from the blood, and also provide material for the continued production of nitric oxide support muscular activity and its recovery after exercise.
Ammonia itself is a by-product of intensive exercise, and without the urea cycle the body would rapidly become polluted. It is a very toxic product, and causes the death of thousands of people each year. This is generally in people who suffer liver and kidney disease, and the ammonia can be broken down and excreted.
Your brain cells are particularly sensitive to ammonia, and as levels increase the effect progressively ranges from drowsiness thru tremors to coma and eventual death. Any condition, therefore, that reduces the body's capability of metabolizing ammonia is potentially very serious, and any supplement that can help prevent this is valuable.
L-citrulline is believed to help in such situations, although any condition affecting the efficiency of the kidneys or liver and that can cause toxicity due to ammonia or any other toxic substance, should be referred to your physician. It is for its effect in increasing blood flow to provide sufficient raw material, for both the energy needed for high levels of exercise and for muscle recovery, that citrulline is predominantly used as a supplement.

--
Detoxify At Vitanet ®, LLC


(http://vitanetonline.com/forums/Index.cfm?CFApp=1&Message_ID=1993)
---
Potassium And Magnesium



Date: December 30, 2008 01:08 PM
Author:
Darrell Miller (dm@vitanetonline.com)
Subject: Potassium And Magnesium

Potassium and magnesium are the two most common minerals found within the cells of your body. They each have specific individual functions within your body, and together help to maintain the correct balance of Electrolytes and the proper functioning of smooth and striated muscles. That includes allowing muscles to relax properly rather than to cramp.
Before discussing this, let's have a look at the major individual properties of these two metallic minerals with respect to the body's biochemistry.
Magnesium is needed to ensure the proper functioning of the sodium/potassium pump. This is a complex topic, and we shan't dwell on it at length here, although the basics are that it is responsible for the movement of ions into and out of cells. Sodium and potassium ions are moved in opposite directions across the cell plasma membrane, three sodium ions being pumped out for every two potassium ions pumped into the cell.
This is of particular importance to nervous cells responsible for transmitting impulses in response to specific stimuli. In the event of a magnesium deficiency, this pumping action is impaired and the sodium/potassium balance within and without the body cells are imbalanced. This in turn impairs the response of nerve cells to stimuli. Both magnesium and potassium can be depleted through the use of diuretics, in which case a magnesium supplement can redress the imbalance.
There are several consequences of such an electrolytic imbalance, some having potentially serious consequences. Many can cause death if left untreated, although the symptoms usually allow appropriate medical treatment prior to the condition becoming fatal, such treatment frequently involving administration of magnesium and potassium. Among these are:
Calcium overload in certain heart cells that reduces the effective use of oxygen and ATP and causes overactive contraction of the heart muscle.
Spasms in coronary blood vessels.
Over-activity of the striated muscle fibers, leading to cramps in the calf and thigh muscles, for example.
Cramp and pain in the smooth muscles of hollow organs such as the bladder or uterus that can also cause premature labor.
Several heart problems caused by an increase in energy consumption and a calcium overload and potassium deficiency that leads to cardiac ischemia and arrhythmia that continue to create a serious medical condition and hazard to life. Potassium, that can stop the heart if given in excess, can be just as harmful if present in too small a concentration.
The whole situation creates a self-perpetuating cycle that can be broken by a magnesium and potassium supplement that restores the correct gradient of potassium and magnesium across the cell membrane, improves the function of the sodium/potassium pump and reduces the excess cellular calcium by replacing it with magnesium.
This only works if both potassium and magnesium are taken together: just either alone is no good. It also takes time for the effect to occur, so the supplement is not suitable for emergency use. A regular supply can prevent the condition occurring.
There are many other properties that magnesium and potassium possess with regard to the body's biochemistry such as the effect of magnesium in activating certain enzymes. However, in discussing relaxation, both of these essential minerals have a significant part to play.
It has been mentioned that a magnesium and calcium deficiency causes spasms and cramps in the smooth and striated muscles, and the corollary is also true. Magnesium and potassium can be used to relieve such cramps, and relax muscle tissue. Hence, because it can relax excited smooth bronchial muscle tissue, magnesium can be used to relieve asthma attacks. The intravenous administration of magnesium is, in fact, an accepted and proven clinical treatment for acute asthma attacks.
In the same way, magnesium has been used to treat muscle spasms and cramps. Again, it is not an immediate treatment for emergency use, but can be used over a period of days to treat athletes with a history of muscle spasms. Such spasm frequently occur after prolonged periods of exercise, when magnesium and potassium, among other Electrolytes, can be lost through a combination of sweating and urination.
However, this is not the only means by which magnesium is lost from your body cells, and probably not even the main one. Less obvious, but likely of more importance, is the transfer of magnesium from the plasma into the red blood cells (erythrocytes). The amount by which this occurs is directly proportional to the more anaerobic the exercise, hence the need by athletes and weightlifters for more magnesium. It can be rapidly lost through exercise with insufficient oxygen, and cause their muscles to cramp up.
Magnesium deficiency is common in Americans, although factors such as high calcium intake, alcohol intake, diuretics, and kidney and liver disease are more responsible for this than a dietary deficiency. Potassium is readily available in bananas, brown rice, potatoes, tomatoes and oranges and dietary deficiencies are not common although supplements are readily available.
Magnesium is also known to play an important part in the secretion and use of insulin by the body. Supplementation with magnesium can help diabetics to make best use of insulin, become more tolerant to glucose and improve the fluidity of the membrane of red blood cells. The mineral; also has a small but definite effect in lowering blood pressure. Other uses for magnesium supplements include congenital heart failure, where higher magnesium contents lead to greater life expectancy and chronic fatigue syndrome (CFS) where magnesium supplements can significantly increase energy levels.
Other uses to which your body puts potassium other than to allow proper muscle contraction and relaxation and to maintain the balance of Electrolytes in the body, includes the function of brain and nerve neurons. This, however, is academic since should your potassium levels drop by 50%, death would result.
Potassium, Magnesium and Calcium are essential in maintaining the proper workings of your body cells, although the most visible effect of magnesium and potassium is their relaxation properties on the body, put to specific use by sportsmen and women, particularly those involved in the more anaerobic sports.

--
Buy Potassium And Magnesium At Vitanet ®, LLC


(http://vitanetonline.com/forums/Index.cfm?CFApp=1&Message_ID=1955)
---
GABA



Date: August 26, 2008 04:58 PM
Author:
Darrell Miller (dm@vitanetonline.com)
Subject: GABA

GABA is gama amino butyric acid, and is an inhibitory neurotransmitter that is essential for the proper function of your brain and the central nervous system, and has the effect of reducing excessive brain activity and promoting a state of calm.
For many people, the rush of daily life, with its problems, worries and external stimuli, can over-stimulate the brain to the extent that it can all seem too much for them. They feel anxious and overwhelmed, and wish that they could just go into a quiet corner to get away from it all. Most people have felt like that at some time, but the demands of life do not allow them that luxury. They just have to bear it and get on with life.
That is where GABA can come in. It can be used to bring your nervous system back to base, and make you feel more relaxed, calmer and more able to meet these challenges that life often throws at you. When you feel that you just can't relax or concentrate on what you are doing, GABA can help you. If you look around you and everybody else seems OK, without apparently feeling the stress and irritability that you feel, and then perhaps your problem is due to a GABA deficiency. GABA is the principal inhibitory neurotransmitter in your brain, and a deficiency would certainly give you the symptoms that you are feeling. Let me explain why.
As your brain becomes excited, it can run out of control and needs some form of modification or inhibition to keep it acting as normal. Without this you would become increasingly more restless and irritable, and ultimately have seizures. GABA is not only the main inhibitor in your brain, but also helps in the production of endorphins that provide you with a sense of well being. That sense of calm you feel when endorphins are produced, for example during exercise or sexual intercourse, is commonly referred to as the 'endorphin effect'.
GABA is at its highest concentration in specific areas of the brain, including the hypothalamus, the hippocampus and the central brain area, and is present in up to 40% of all synapses, the small gaps between neurons across which brain cells can communicate with each other.
It is produced during the Krebs or Citric Acid Cycle that is responsible for cell respiration or the production of energy from carbohydrates. It is synthesized from alpha-keto glutarate, which is produced just before the Succinyl Co-A stage of the Krebs Cycle in the brain. Vitamin B6 in involved in its metabolism, and a Vitamin B6 deficiency can lead to a deficiency in GABA that might result in seizures.
Basically GABA works by inhibiting the firing of neurons in your brain, and thus reducing general brain activity. The GABA receptor allows more chloride ion to enter the brain cell, thus helping to maintain the electrical charge within the cells. Bezodiazepines (e.g. diazepam) work by increasing the effectiveness of GABA in opening the chloride ion cells to allow more chloride ion to enter the neurons, and caffeine does the opposite, and inhibits this property of GABA. Thus diazepam works as a minor tranquilizer and caffeine as a stimulant.
Alcohol has a similar effect to the benzodiazepines, increasing the release of chloride into the neurons, and is the major way in which alcohol affects the brain. In fact, tolerance to drugs and withdrawal symptoms can be explained by the receptors adapting to the drug. They may increase in number, which means that more of the drug is needed to work on them, and they can become hypoactive in the event of the drug being withdrawn, that enhances the symptoms that the drug was intended to treat.
So basically, that is the way that GABA works. In simple terms it increases the flow of chloride Electrolyte to the brain, and in so doing affects our mood. This effect is enhanced by prescription drugs such as Valium and Ativan, which are used by those that suffer the effects of a GABA deficiency. However, these drugs have side effects, not the least of which is dependency due to the GABA receptors becoming modified to suit the drug. There is a more natural way to overcome many stress problems and symptoms of mood swings.
Knowing what causes these symptoms, it makes sense to eat foods that stimulate the creation of neurotransmitters to replace those that are deficient. Since GABA is produced in the Krebs Cycle and complex carbohydrates produce glutamine that is an important part of that Cycle, and is also the precursor to GABA, then the consumption of such foods should in theory produce more GABA. In this case the theory works, and you should eat foods rich in complex carbohydrates such as whole grains, brown rice and oats as part of your diet.
Other foods that are high in glutamine or its precursors, glutamic acid and glutamate, include citrus fruits, beef liver, broccoli, halibut and lentils. A useful supplement to take is L-theanine, an amino acid found in green tea, and available in supplement form. L-theanine can calm your nerves while maintaining clarity of thought. In other words it calms you down, but doesn't make you drowsy and allows you to enjoy your day with anxiety.
Your doctor can determine whether or not you have a neurotransmitter deficiency through a simple urine test, and might also test your saliva for hormone content. A GABA supplement might be indicated, and if so it other beneficial effects on your body other than its effect on your brain cells.
It improves your sleep cycles and promotes vivid dreaming, and can also have a positive effect on your blood pressure. It is also an effective pain killer, and can provide relief from such conditions as back pain and arthritis. Its stimulating effect on the anterior pituitary gland to secrete Human Growth Hormone might also be regarded as a benefit by many. Increasing the level of HGH in your blood can lead to fat loss and improved anabolic activity (increase in muscle tissue). This can be of benefit to older people whose level of HGH secretion has dropped off, and who find it more difficult to lose fat.
GABA is a substance that has many known benefits and no known side effects other than a slight tingling and increase in heart rate when the supplement is first used. It has a definite benefit for people to whom the world seems too hectic and overwhelming.
(http://vitanetonline.com/forums/Index.cfm?CFApp=1&Message_ID=1875)
---
Magnesium



Date: August 09, 2008 11:37 AM
Author:
Darrell Miller (dm@vitanetonline.com)
Subject: Magnesium

Recent studies have found the importance of magnesium as a nutrient and its impact on general and heart health. Nutritional magnesium is deeply involved in the production of energy, the uptake of oxygen, the function of the central nervous system, the balance of Electrolytes, the metabolism of glucose, and the activity of muscles, including the heart. When magnesium's importance in the heart muscle is closely examine, the microscope is necessary, as it gets right down to the cellular and molecular levels.
Magnesium has an essential role in many of the functions of energy production and is an integral part of the energy and protein molecules, without which the heart would not have the proper energy to contract and relax. Magnesium is also essential in the construction of the cell membrane, as the heart is composed of cells and the magnesium plays a role in the strength of the heart muscle itself.
When magnesium levels begin to get too low the body will try to adapt, but the basic functions of energy production and cell structure are affected. Without enough magnesium, the cell is unable to keep the proper number of high-energy molecules that is needed to function properly. It doesn't just end there though, as just about everything starts to go once magnesium falls below a certain level, and then cellular damage can result. Sodium balance and Electrolyte balance also start to change, while the cell is unable to have a fully integrated membrane system due to magnesium deficiency, calcium and sodium start to rush into abnormal areas for the muscle cells which can cause cellular damage.
If a person is not getting adequate magnesium, they may go into a marginal state, which can be taken to a depleted state with a certain trauma or excessive physical, emotional, or mental stress. This depleted state can manifest as hypertension, high cholesterol, heart disease, and possibly even a heart attack. Magnesium requirements increase during times of stress which include exercise, mental and emotional issues, high noise, chemical toxins, and others. Requirements for magnesium also rise during healing from a bodily trauma such as an injury or operation. A low magnesium condition can be worsened by a high intake of calcium, as calcium can not be optimally utilized without the proper balance of magnesium, and a high calcium intake without magnesium will cause further drainage of any magnesium reserves. Although calcium is necessary at the cellular level for muscles to contract, nerves to fire, and hormones to be produced and released, too much calcium and too little magnesium is a disaster. Another problem related to heart health is cholesterol, a fatty substance found in many areas of the body. Since cholesterol has gotten such a bad name, many people do not know that it is actually produced in all cells naturally and is important for proper bodily functions.
Finally, one of the reactions that are involved in cholesterol production is called rate-limiting reaction, as it keeps control of the amount of cholesterol manufactured. The rate-limiting reaction requires magnesium, which can cause cholesterol to continue to be manufactured beyond the cells control if magnesium is unavailable, resulting in cholesterol buildup. As you can see, magnesium is vital to the body and if not obtained from your diet, should be supplemented through a vitamin supplement from a health food store. For more information on magnesium and its healthful effects on the body, feel free to contact your local health food store.


--
Buy Magnesium at Vitanet ®, LLC


(http://vitanetonline.com/forums/Index.cfm?CFApp=1&Message_ID=1860)
---
Ubiquinol Reduced CoQ10



Date: April 07, 2008 01:05 PM
Author:
Darrell Miller (dm@vitanetonline.com)
Subject: Ubiquinol Reduced CoQ10

Ubiquinol, which is the reduced from of Coenzyme Q10 (CoQ10), has been recently added to the supplement offerings of many companies and has generated a lot of confusion along with its excitement. As a supplement, ubiquinol is somewhat new, but as a critical part of human metabolism, our knowledge of ubiquinol goes back to the discovery of CoQ10. Although CoQ10 is often thought of as a "static" nutrient in the context of nutrition, it actually interchanges between two useful states: the oxidized ubiquinone, and the reduced ubiquinol.
Coenzyme Q10 is a member of a family of important biological compounds which are referred to as ubiquinones. It is a lipophilic, water-insoluble substance, which takes part in a large array of biochemical oxidation and reduction reactions. It was first identified in 1957 as an essential component of the energy production system in cells. CoQ10 and other members of the ubiquinone family have, since then, been identified as critical metabolic compounds in a range of aerobic organisms. Because of its crucial role in metabolism, humans have the ability to make their own CoQ10, although small amounts can be obtained through diet and as supplements.
In humans, CoQ10 is found in each cell in the body, but is particularly abundant in tissues which have large energy requirements such as the heart, liver, kidneys, and skeletal muscles. Smaller amounts can be found in the brain, lungs, and intestines. There are also substantial amounts that can be found in circulation, which are most often associated with lipoprotein particles. In total, CoQ10 in a normal adult has been estimated to be between 0.5 and 1.5 grams. Inside cells, about half of the CoQ10 is found within the mitochondria, where the final steps of CoQ10 production occur.
CoQ10 which is not located in areas of the cell and are not charge with producing cellular energy can amount to about 50-60 percent of the total CoQ10 pool. CoQ10 can be found throughout cell membranes and in other cellular structures such as the nucleus, cytoplasm, and endoplasmic reticulum. Some experimentation has also concluded that, while the final steps of CoQ10 production occur in the mitochondria, it can be exported to other sub-cellular locations.
While participating in various oxidation and reduction reactions, CoQ10 is cycled between two stable states: a fully oxidized form referred to as ubiquinone, and a fully reduced form called ubiquinol. CoQ10 cycles through these oxidated/reduced forms in order to achieve its metabolic goals. The cycle of CoQ10 is simple. Ubiquinone picks up electrons and then becomes ubiquinol. Ubiquinol then release its electrons and becomes ubiquinone again. Therefore, it would seem that CoQ10 has a very simple function of moving electrons, as the transfer of electrons is a fundamental step in the production of energy, the regeneration of antioxidants in cell membranes, and the construction of other important biological molecules. Each cell that is in the body needs a source of energy in order to survive. Therefore, sugars, fats, and amino acids are broken down in order to make energy.
In the mitochondria, CoQ10 is abundant, as it carries electrons to aid in the chemical reactions that burn cellular fuel and produce chemical energy to form ATP. Since substantial amounts of ATP are needed to power our cells, the importance of CoQ10 in human metabolism is easily understood. Both forms of CoQ10 are needed to transfer electrons between energy-producing reactions. Outside of the mitochondria, CoQ10 performs a slightly different role as a membrane and antioxidant. About half of the human body's total CoQ10 pool may be functioning in this capacity. CoQ10 is one of the major antioxidant elements of the LDL particles and is also one of the first to be depleted when LDL is subjected to oxidation.
A discussion of CoQ10 would not be complete without mentioning its documented health benefits. Supplemental CoQ10 has been the subject of a lot of studies over the last half century, especially in applications for cardiovascular health. Many studies have shown benefits of CoQ10 in patients who are diagnosed with chronic heart failure, exercise-induced angina, hypertension, or those who have recently experienced infarction. There is also early evidence showing that CoQ10 may protect the heart from damage during chemotherapy, bypass surgery, or in diabetes. Aside from its cardiovascular uses, CoQ10 has been studied for its benefits in other conditions involving dysfunctions in cellular energetics, neurological degeneration, or oxidative stress damage. Although the clinical evidence for the potential benefit of CoQ10 in many of these applications shows promise, the variability in study outcomes proves it necessary to further research these areas for a more definite answer.
As we have previously seen, CoQ10 functions by cycling between two stable forms, ubiquinol and ubiquinone. This cycle results in the generation of cellular energy and the protection of membranes and lipids from oxidation. Dietary or supplemental CoQ10 also takes part in this cycle. Supplemental ubiquinol may have a distinct advantage over ubiquinone in its facility of absorption. Like many fats and lipophilic nutrients, CoQ10 is usually taken up by the intestinal Electrolytes, packaged into lipid particles, and then released into the lymphatic system. From there, these particles are transferred into circulation where they are free to be transported throughout the body as needed.
The absorption of dietary CoQ10 is actually quite poor since it has limited solubility in lipids and depends on other contents of the gut. Some studies have measured that absorption is as low as 2-3 percent of the total dosage. One of the most thrilling consequences of the development of a stabilized dosage form of ubiquinol is its ability to be absorbed more efficiently than ubiquinone. There is evidence that CoQ10 must be reduced in intestinal enterocytes before the release into the lymphatic system. This, paired with absorption/reduction, may be a rate-limiting step of CoQ10 assimilation.
Dietary ubiquinol avoids this reduction reaction, and is directly available for absorption, which explains why ubiquinol-based CoQ10 supplements exhibit enhanced bioavailability over ubiquinone supplements. Preliminary studies in humans have shown that absorption of ubiquinol is at least double the absorption of ubiquinone. Comparisons of blood levels between trials also estimate the improvement in absorption to be significantly higher. Future studies are necessary to more accurately determine ubiquinol's enhanced absorption, and what effect the patient age or medical condition may have on these results.
(http://vitanetonline.com/forums/Index.cfm?CFApp=1&Message_ID=1743)
---
Exceptional Ingredients For Exceptional Performance



Date: June 02, 2007 02:52 PM
Author:
Darrell Miller (dm@vitanetonline.com)
Subject: Exceptional Ingredients For Exceptional Performance

Anaerobic exercises, such as bodybuilding and strength training, as well as endurance based aerobic activities, such as marathon running and bicycling, are notorious for depleting the body's reserves of glycogen, protein, Electrolyte minerals, water, and other vital constituents. And as simple logic will tell us, the harder one trains, the more they will lose in the process. Failure to properly replenish these nutrients immediately after training can result in fatigue, delayed recovery, accelerated lactic acid levels, mental sluggishness, and intense soreness. According to research, immediate replacement of Electrolyte minerals and carbohydrates, along with easily assimilated protein is an effective way to maximize amino acid utilization, when preventing the onset of fatigue. NOW Electro Pro Energy Drink contains all the elements to ensure proper post-workout recovery. By combining a perfectly balanced mix of Electrolytes, protein and simple and complex carbohydrates, Electro Pro serves as an ideal supplement for recovering after intense training and exercise.*
PeptoPro
This patented casein hydrolysate was scientifically formulated to provide athletes with a better source of protein for faster recovery, more efficient glycogen usage, better insulin response, and less fatigue. PeptoPro helps stimulate the body's own natural production of insulin to help increase glucose uptake to hard working muscle cells. Its high dipeptide and tripeptide profile promotes fast absorption, and has been shown in human trials to accelerate muscle recovery. PeptoPro contains all 20 amino acids in the natural ratio of casein, a key factor in preventing muscle fatigue and muscle tissue damage because it is a predigested protein, PeptoPro is ideal for taking before and after workouts.
Electrolyte Minerals
During intense exercise, the body quickly exhausts its reserve of Electrolytes. If these aren't replenished promptly, the body will fatigue at a very fast rate, and may dehydrate. Electro Pro contains calcium, magnesium, sodium and potassium to help fuel even the most intense training session.
Carbohydrates are vital when it comes to providing the glycogen that is needed to fuel and refuel today's athlete. Electro Pro contains a unique blend of dextrose, fructose and rice Maltodextrin to ensure that the body has a generous fuel source. Every serving contains 32 grams of quality carbohydrates.
Electrolyte Energy Formula
Increases Endurance During Exercise, Expedites Post-Workout Muscle Recovery*
*These statements have not been evaluated by the FDA. This product is not intended to diagnose, treat, cure, or prevent any disease.


--
Vitanet LLC


(http://vitanetonline.com/forums/Index.cfm?CFApp=1&Message_ID=1561)
---
Selecting the Right Probiotic is the Key to proper digestion



Date: May 05, 2007 01:16 PM
Author:
Darrell Miller (dm@vitanetonline.com)
Subject: Selecting the Right Probiotic is the Key to proper digestion

Selecting the Right Probiotic is the Key
Do you ever think about what goes into your body each day? You should. One of the key to feeling good and being healthy s eating nutritious food and making sure our gastrointestinal (GI) tract has the tools it needs to optimally digest and absorb nutrients. The GI tract includes the stomach and intestines, which work to digest foods and eliminate waste.
A variety of "good" intestinal bacteria helps to keep the digestive system running. These "good" bacteria are called probiotic bacteria, or probiotics. Probiotics digest food, process waste, and keep the "bad" bacteria – which have the potential to cause disease and illness – in check.
This issue of Ask the Doctor will look at the probiotic bacteria that play an important role in maintaining our health and wellness: we need them, what they can do for us, and how to make sure we are getting enough. Also, we will talk about an exciting process that truly delivers probiotic bacteria taken in nutritional supplements. Encapsulated in a pearl-like sphere, they survive transport to the intestines, set up house, and exert their beneficial effects. As we will see, probiotic supplementation can help prevent and treat many different illnesses, unless the beneficial bacteria reach the intestines alive and active, the supplement is worthless.
Q. I thought bacteria were bad. How can bacteria be good for us?
A. Some kinds of bacteria do cause illnesses and disease in humans. "Strep" throat is an example of an illness caused by bacteria.
However, the majority of bacteria do not cause disease. In fact, there are types of bacteria that are actually beneficial. "Good" bacteria, known as probiotic bacteria, are used in the manufacturing of food and beverages. Some examples of foods that have probiotic food ingredients are buttermilk, yogurt, cheese, sausage, and acidophilus milk.
These same kinds of probiotic bacteria are present in our intestines and help to keep the digestive system running by digesting food and processing waste.
Q. What are probiotics?
A. Probiotics are live bacteria that are non-toxic and do not cause disease (non-pathogenic).
Some of the best-understood probiotic bacteria include members of the Lactobacillus and Bifidobacterium groups. Because of the Lactobacillus and Bifidobacterium's ability to break down lactose, these probiotic bacteria are also known as lactic acid bacteria. Both of these types of probiotic bacteria are well studied and are available in both food and dietary supplements.
Q. Is there a difference between the probiotic bacteria that is found in yogurt, and in nutritional supplements?
A. Actually, the bacteria that are in yogurt, our intestine, and most natural supplements are the same types of probiotic bacteria, Lactobacillus acidophilus and Bifidobacteria longum. Because of this, these bacteria are referred in a generic sense as probiotics. So, the term probiotics may refer to the "good" bacteria that are present in food or that live in our intestine, or that are part of a natural supplement.
Q. Where do these probiotic bacteria come from?
A. As recently as the middle of the last century, bacteria found naturally in food ingredients were used to make a fermented food product. For example, the example, the lactic acid bacteria found naturally in milk were used to make cheese. This was known as wild fermentation.
Wild fermentations are no longer used. Today, the probiotic bacteria used in food and natural supplements are harvested via a highly controlled fermentation process. This process results in high numbers of bacteria and ensures quality and purity of the bacteria.
Q. Why are probiotic bacteria important for digestive health?
A. Normal microflora (the term commonly used for intestinal bacteria) is associated with good health. An imbalance in this natural microflora (when the beneficial probiotics are outnumbered by the harmful bacteria) is frequently associated with various disease states such as yeast infections and colon cancer.
Eating foods or taking a nutritional supplement containing probiotic bacteria can help support and modify the composition of the large intestine microflora. Microflora of the large intestine assist digestion through fermentation (by making the intestines more inhospitable to invading bacteria species), protection against disease-causing bacteria, and stimulation of the immune system.
The probiotics, Lactobacillus and Bifidobacteria, occupy a central role in the intestinal and provide health benefits.
Q. How do probiotic bacteria help with digestion?
A. Lactose is an important sugar that is converted to lactic acid by lactic acid bacteria. Lactose intolerance results from an inability to digest lactose, due to the failure of small intestine mucosal cells to produce lactase, an enzyme needed to digest lactose. This often results because of genetics, gastrointestinal disease, or because of the decline in the amount of intestinal lactase levels associated with aging. Lactase deficient people accumulate non-absorbed lactose in the gastrointestinal tract, which draws water and Electrolytes into the gut and speeds waste through the intestines, leading to bloating, cramping, and diarrhea.
Approximately 50 million people in the United States have partial to complete lactose intolerance. The following chart illustrates the racial break down of lactose intolerance in this country.
Prevalence of Lactose Intolerance in the U.S.
95% of Native Americans
90% of Asian Americans
70% of African Americans
60% of Jewish Americans
50% of Mexican Americans
Less than 25% of Caucasian Americans (non-Jewish, non-Hispanic)
Lactic acid bacteria have been shown to help the breakdown of lactose, specifically by enhancing the activity of lactase (beta galactosidase), which improves lactose digestion and tolerance. Furthermore, in a randomized, controlled clinical trial, Bifidobacteria longum was shown to assist in the breakdown of lactose and relieve the symptoms of lactose intolerance (flatulence) in people with lactose intolerance.
Q. What is the difference between digestive enzymes and probiotics? Can they be taken together?
A. Digestive enzymes, such as protease, amalyse, and lipase, act upon food, breaking it down into simpler components that can be used by the body for energy. Without enzymes, digestion could not take place. Therefore, the food that we eat could not be absorbed and utilized by our bodies.
Probiotics help the enzymes to digest food and process waste. In essence, probiotic bacteria and enzymes work together to ensure that the digestive tract is running smoothly. When taken together, enzymes assure greater levels of digestion absorption of your food, and probiotic bacteria aid the enzymes in digestion and keep problems in check.
Q. Is helping to ensure a healthy digestive system the only use for probiotics?
A. Absolutely not! Probiotic bacteria, such as Lactobacillus acidophilus, have been found to help prevent vaginal yeast infections in women that suffer from these reoccurring infections.
Approximately 35% of vaginal infections are caused by the yeast. Candida albicans, Candida, is a fungus that is a component of the normal gastrointestinal microflora. However, Candida must not be allowed to increase in numbers. An overgrowth is associated with adverse health effects like vaginal infections, oral thrush, or even serious systematic yeast infections. Probiotics have been shown to keep levels of Candida in check.
Probiotic bacteria have also been demonstrated to have anti-cancer properties. In baa clinical study, colon cancer patients given Lactobacillus acidophilus fermented milk showed a significant increase in numbers of intestinal Lactobacilli and a decrease in risk factors associated with colon cancer.
Patients suffering from inflammatory bowel diseases, such as ulcerative colitis and Crohn's disease can benefit from probiotic bacteria supplementation. Studies have shown that probiotic bacteria assist in maintaining remission in ulcerative colitis and preventing reoccurrence of Crohn's disease. Manipulating the intestinal flora may prove to be more effective and better tolerated than the drugs that are conventionally given to treat these diseases. I one study, Lactobacillus acidophilus was found to improve the intestinal barrier and clinical status in children suffering from Crohn's disease.
Probiotics supplementation can also improve and prevent skin disease, such as eczema. Studies have shown that probiotic bacteria can actually control inflammation associated with skin conditions. In one study, infants with eczema who were given probiotic-supplemented formulas showed a significant improvement in skin condition.
The chart below summarizes some of the diseases and conditions that probiotic bacteria can help prevent and/or improve.
| | |
| --- | --- |
| Disease | Benefits of Probiotic Supplement |
| Vaginal yeast infections | Prevents vaginal yeast infections in women. |
| Colon Cancer | Decreases risk factors associated with colon cancer. |
| Crohn's Disease | Found to improve the intestinal barrier in patients with Crohn's disease. |
| Ulcerative Colitis | Helps to maintain disease remission in ulcerative colitis patients. |
| Eczema | Counteracts inflammatory responses outside the intestinal tract by preventing diseases such as eczema and dermatitis. |
Q. How often should probiotics be taken to ensure optimal support of the digestion system?
A. Probiotic bacteria do not permanently colonize in the body. They need to be replenished by the consumption of foods containing probiotic bacteria or by taking a probiotic natural supplement. Whatever form you choose to replenish the intestinal probiotics, they need to be ingested daily for their health-promoting effects to continue.
Q. If I take a probiotic nutritional supplement, how many bacteria should a good quality supplement contain?
A. The critical factor is not how many bacteria that a supplement contains, but rather how many bacteria reach the intestines healthy, vigorous, and ready to work.
A good quality supplement will deliver at least 3 billion living, healthy probiotic bacteria per dose to your intestines. The bacteria in the probiotic natural supplement should be a mixture of both Lactobacillus and Bifidobacteria.
Again, the critical key to a good quality probiotic supplement is that the bacteria must be alive to work. Only living probiotic bacteria can colonize in the intestines. A good quality probiotic nutritional supplement will have GUARANTEED levels of live bacteria at the point of consumption. Inferior brands will merely state levels of live bacteria at the point of manufacture.
Recently, a private laboratory tested various probiotic nutritional supplements in the marketplace, including one utilizing a new process that encapsulates the bacteria in a spherical, pearl-like coating. Each of these supplements were best-selling brands, two of them were enteric coated, and all had label guarantees about potency. The lab counted the levels claimed by each manufacturer.
Q. Then how do I know I am getting what I pay for?
A. First, look for a product that has a "use by" date or an "expiration" date clearly stated on the package.
It is also important to look for a probiotic supplement that does not require refrigeration. Probiotic supplements that require refrigeration often have been subjected to warm temperatures during shipment and storage that will inevitably kill off some or all of the bacteria.
It is also important that the product label guarantees live bacteria at the time of purchase, not at the time of shipment or manufacturing. However, from the laboratory test discussed, we see that sometimes these written guarantees are not worth the paper they are written on. There is one scientifically validated process that truly delivers live and vigorous bacteria to the intestine. This process suspends the probiotic bacteria in a moist paste and immediately seals the bacteria in a perfectly seamless, spherical, gelatin ball. This bacterial paste is completely protected from air and dryness so the bacteria are alive until the specialized gelatin dissolves – in the intestines.
Q. Why is it important to dissolve only in the intestine?
A. Lactic acid bacteria are not very resistant to the acids of the stomach. The harsh environment of the stomach destroys the majority of these bacteria.
This pearly-like coating technology protects bacteria from the stomach acid. The sphere is specially developed to only dissolve in the intestines. Enteric coating is not enough as it does nothing to protect the bacteria while they wait for purchase on the shelf.
Q. What does this proprietary coating technology mean to me?
A. This specialized process is an expensive processing step, but it has many advantages to you.
The pearl-shaped spheres actually "seal" the bacteria in the capsule, which protects them from air. Probiotic bacteria are anaerobic, meaning they do not require oxygen to live. In fact, the presence of oxygen can actually injure or kill probiotic bacteria. In addition, the special coating's ability to seal the bacteria in the capsule stimulates the need for the nutritional supplement to be refrigerated – though they can be kept in the refrigerator, if desired.
By protecting the bacteria on the shelf and in the stomach, the probiotic bacteria successfully reach the intestine. As a result, there will be a greater number of healthy, intact bacteria that can colonize in the intestine.
Conclusion
Many health care practitioners believe all health issues are related in some way to the process of digestion. Probiotics play a crucial role in improving our digestive health, which, in turn, is interconnected to every single function in our bodies.
Taking a probiotic supplement is an excellent way to replenish the good bacteria in your intestinal microflora. A quality probiotic product contains two different types of bacteria from Lactobacillus and Bifidobacteria species with at least one billion live bacteria per dose.
But how do you know the bacteria re still alive? Look at the package. If there is no fate stamp, put it down. If it says the company guarantees there was a certain number alive at the time of manufacture, put it down. Tat means that the company is not willing to claim the bacteria are alive when delivered to the target site, the intestine. If the product must be constantly refrigerated, put it down. How do you know it didn't sit in a truck for two days, or was in a warehouse before it was shipped to the health food store?
Find a probiotic that says the bacteria are guaranteed to be alive in the numbers stated on the label until the printed on the package. Find a product using unique, cutting edge science to deliver the probiotic bacteria in a form that uses spherical, sealed, triple coating to protect the bacteria. That company has gone to extra time and expense to make sure you reap the benefits that probiotics can offer.


--
Support Proper digestion with Probiotics at Vitanet


(http://vitanetonline.com/forums/Index.cfm?CFApp=1&Message_ID=1531)
---
Detox with ParaPhyte from Source Naturals



Date: April 16, 2007 04:10 PM
Author:
Darrell Miller (dm@vitanetonline.com)
Subject: Detox with ParaPhyte from Source Naturals

ParaPhyte™ Intestinal Detoxifier
• Clears and detoxifies the GI tract
• Promotes a healthy immune system
• Aids the development of natural, healthy gastrointestinal flora ParaPhyte™ contains potent, traditional herbal ingredients that support and defend the body's healthy gastrointestinal flora. Additional herbal ingredients soothe the gastrointestinal tract and maintain digestive balance.
2 tablets contain:
Black Walnut Hull Extract (4:1)...................... 375 mg Artichoke Leaf Extract......................100 mg
MSM (methylsulfonylmethane [OptiMSM™]....300 mg (2.5% cynarins)
Garlic Clove..................................................... 250 mg Pau D'Arco Bark................................100 mg
Butternut Bark Extract (4:1)........................... 250 mg Slippery Elm Bark.............................100 mg
Grapefruit Seed Extract (Citricidex™)............. 150 mg Quassia Wood Extract (4:1)................50 mg
(49% polyphenolic compounds) Fennel Seed.........................................50 mg
Sweet Wormwood Aerial Parts Extract (8:1) 125 mg Gentian Root Extract (5:1)..................25 mg
Clove Fruit....................................................... 100 mg Marshmallow Root Extract (4:1)........25 mg
Suggested Use: 1 to 2 tablets, twice daily between meals with 8 ounces of water. Fasting or eating lightly is recommended during the first day or two. During this time it is important to drink plenty of fluids and juices to maintain Electrolyte balance and hydration.
To Order Call 1-800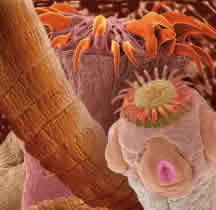 --
Detox your intestinal tract with vitamins from Vitanet Health Foods


(http://vitanetonline.com/forums/Index.cfm?CFApp=1&Message_ID=1512)
---
How Does It Work?



Date: July 08, 2006 01:24 PM
Author:
Darrell Miller (dm@vitanetonline.com)
Subject: How Does It Work?

Proprietary Probiotic blend
Acidophilus Pearls is a probiotic dietary supplement designed to help support digestion and a healthy intestinal system. Probiotics, such as lactobacillus acidophilus and Bifidobacterium longum are live microbial food supplements that are non-toxic and do not cause disease (non-pathogenic). Probiotics do not permanently colonize in the body. Therefore, they need to be ingested regularly for their health-promoting effects to persist. After ingestion, probiotics must adhere to the wall of the intestine. Once attached to the intestinal wall, the bacteria are capable of multiplying and colonizing in the gut, thereby enhancing the immune response. 1-3
Oral probiotics help support the composition and metabolic activities of the large intestine micro flora.1 Micro flora of the large intestines assist digestion through fermentation (making the intestines inhospitable to invading species), protection against pathogenic bacteria, and stimulation of the development of certain components of the immune system.3 Lactobacillus acidophilus and Bifidobacterium longum occupy a central role in the guy micro flora, thereby enabling them to influence the composition of the micro flora to provide health benefits.4
Breakdown of Lactose
Lactose is an important sugar that is converted to lactic acid by lactic acid producing bacteria (such as lactobacillus acidophilus and Bifidobacterium longum).6 Lactose intolerance results from an inability to digest lactose.7 Lactose intolerance may be due to genetics, age related declines in intestinal lactase (the enzyme that metabolizes lactose), or other reasons.8 Lactase deficient people accumulate non-absorbed lactose in the gastrointestinal tract, which draws water and Electrolytes into the gut and accelerates transit time, which can lead to diarrhea.2,8 Lactic acid bacteria can help metabolize the non-absorbed lactose in the gastrointestinal tract.
In a randomized, controlled clinical trial, Bifidobacterium longum was shown to support the breakdown of lactose and reduce the symptoms of lactose intolerance (flatulence) in people with lactose intolerance.5
Immune system support
While a normal micro flora is associated with good health, changes in intestinal health are associated with altered immune function. A well-functioning gastrointestinal immune system mediates immune responsiveness at mucosal sites and throughout the entire body via the control of quality and quantity of foreign substances gaining access to the immune system.9
Lactobacillus acidophilus and Bifidobacterium longum have shown to possess immunoprotective/immunomodulatory properties. These benefits include modulation of: cytokine and various interleukin production, autoimmunity, natural killer cells cytotoxicity, lymphocyte proliferation, and antibody production.3
In an open, randomized, controlled trial, Lactobacillus acidophilus and Bifidobacterium bifidum were supportive of colon health in older adults. In addition, B cell (important antibody producing immune cells) levels increased as compared with the untreated group. The probiotics were very well tolerated, with no significant side effects or variations in clinical chemistry or hematologic parameters.
Decrease Occasional Constipation
Constipation is defined as infrequent or difficult defection that can result from decreased motility of the intestines. It is a common problem, particularly in older adults. When the feces remain in the large intestine for prolonged periods, there is excessive water absorption, making the feces dry and hard.7
Insufficient amounts of lactobacillus acidophilus and Bifidobacterium longum may play a role in delayed bowel movement, which can favor the activity of undesireable putrefactive bacteria (bacteria that break down organic matter into potentially harmful compounds) in the intestines. Lactic acid bacteria contribute to the re-establishemtn of healthy intestinal flora (at the expense of pathogen growth) and stimulation of intestinal peristalsis via lactic acid. 10
Support of putrefactive Processes
When unbalanced conditions are present in the intestines (ie, unbalanced diet, high acidity, and/or low levels of lactic acid bacteria), organic matter may be putrified (decomposed or rotting) by certain bacteria and produce harmful substances such as ammonia.1,11
Micro flora or the large intestines promote homeostasis (balance) in both the intestine and the vagina.1,12,13 these activities are carried out via support of direct production of antibodies, competition with adhesion to intestinal cells, or indirect modulation of the immune system.2
Support Digestion
Normal micro flora of the large intestine help support and complete digestion via fermentation.1,11 The risk of diarrhea, for example, increases when the capacity of colonic micro flora to ferment carbohydrates decreases.8 Oral ingestion of probiotics produces a stabilizing effect on the guy flora.2
Additional Benefits
The benefits of probiotics extend beyond digestion support and immune support. Lactobacillus acidophilus and Bifidobacterium longum also help support the better utilization and bioavailability of nutrients, including vitamins, minerals, proteins, fats, and carbohydrates.14
Candida albicans is a fungus that is a naturally occurring component of normal gastrointestinal micro flora.15 however, C. albicans should be maintained at healthy levels. Probiotics have been shown to help retain healthy levels of C. albicans that are already within normal limits.
True Delivery Technology
Recently, our Enzymatic Therapy laboratory tested four leading probiotics nutritional supplements in the marketplace. These supplements were best selling brands, two of the supplements were enteric coated, and all had label guarantees about potency (guaranteed number of live bacteria). The laboratory scientist counted the levels of living bacteria found in compared these findings to the bacterial levels claimed by each manufacturer. The products were also subjected to a simulation of stomach acid conditions, after which the levels of living bacteria were re-counted.
The laboratory results found the probiotic supplements contained less than 50% of the number of living bacteria that they clamed on their labels. Furthermore, the laboratory results found that only 10% of the liver bacteria clamed on the manufacturer's label survived the simulated stomach conditions.
Acidophilus pearls used a revolutionary proprietary "pearl" encapsulation process called True Delivery Technology. The True Delivery Technology is a special type of natural coating that protects the probiotic bacteria.
The True Delivery is a seamless "pearl", which consists of three layers. The inner layer is a paste of probiotic bacteria suspended in a protective oil suspension. The second layer actually "seals" the bacteria in the capsule, which protects them from air, moisture, and the effects of heat. Probiotic bacteria are anaerobic organisms (grow in the absence of oxygen) and the presence of oxygen can actually injure or kill them. Because probiotic bacteria are injured or destroyed by the acids of the stomach, the third, outermost layer of the pearl is specially developed to only dissolve in the alkaline environment of the intestines. This patented gelatin pearl protects the probiotic bacteria from the acid environment of the stomach, so that they can successfully reach the intestine.
The patented seamless pearl capsule of Acidophilus Pearls assures the virtually all the bacteria remain uninjured and healthy to colonize in the intestine. In addition, the special pearl capsule's ability to seal the bacteria inside it eliminates the need for the nutritional supplement to be refrigerated – though they can be kept in the refrigerator, if desired.
Storage recommended
Store at controlled room temperature, 59 degrees F to 86 degrees F (15 – 30C). May refrigerate if desired
This statement has not been evaluated by the food and drug administration. This product is not intended to diagnose, treat, cure, or prevent any disease.
(http://vitanetonline.com/forums/Index.cfm?CFApp=1&Message_ID=1328)
---
Promise of Evening Primrose Oil



Date: June 03, 2006 01:11 PM
Author:
Darrell Miller (dm@vitanetonline.com)
Subject: Promise of Evening Primrose Oil

Today, we know that the oil from the seeds of evening primrose contains a high amount of the active ingredient, gamma-linolenic acid (GLA), an oil quite similar to other essential fatty acids (EFA) of the omega-6 variety. In fact, evening primrose oil is one of the few substances found in nature that contains significant amounts of GLA. It was only as recently as the 1970's that researchers discovered among its potential therapeutic benefits, GLA aids the body's formation of important prostaglandins (known as PGE1) that moderates inflammatory processes. (Prostaglandins are molecules that act as vital cell regulators.)
While the body manufactures gamma-linolenic acid from linoleic acid, one of the essential fatty acids, optimal production is often inhibited by dietary deficiencies, age related enzymatic deficiencies and intake of excess amounts of saturated fat. Indeed, it is interesting to note linoleic acid has little to no biological activity in and of itself. It's true value is in its conversion to GLA. When we take additional GLA, we encourage increased formation of PGE1, which produces a variety of health benefits.
Health experts say that prostaglandin E1 series aids the body by inhibiting or reducing inflammation, blood clumping, blood clots, abnormal cholesterol production and formation of malignant cells. (In particular, GLA reduces risk of arterial spasm and abnormal clots, important factors in heart attacks and strokes. Another beneifit is lowering blood pressure.) The PGE1 series also maintains important Electrolyte balances and normalizes insulin secretions.
Other health conditions that can benefit from GLA include arthritis; skin disorders such as eczema, acne, dermatitis; allergies and asthma; premenstrual syndrome; multiple sclerosis; fibrocystic breast disease; and depression.
(http://vitanetonline.com/forums/Index.cfm?CFApp=1&Message_ID=1293)
---
Potassium 99 Citrate 100ct



Date: December 30, 2005 06:39 PM
Author:
Darrell Miller (dm@vitanetonline.com)
Subject: Potassium 99 Citrate 100ct

Not Getting Enough Potassium?
Kal Potassium 99 Citrate now in 100 size bottles. Potassium provides support for maintaining normal healthy muscle function, nerve impulses, and helping to maintain healthy Electrolyte balance.
Potassium Citrate is a natural form of the mineral found in foods. This citrate form is throught to improve absorption and assimilation into the body.
Supplement Facts:
Serving Size: 1 Tablet
Potassium (as Potassium Citrate) - 99mg



--
Buy Potassium Citrate at Vitanet &reg


(http://vitanetonline.com/forums/Index.cfm?CFApp=1&Message_ID=1136)
---
Essential electrolytes



Date: December 30, 2005 08:53 AM
Author:
Darrell Miller (dm@vitanetonline.com)
Subject: Essential Electrolytes

Essential Electrolytes
Every human being is at the mercy of their diet to provide them with a solid foundation of nutrients. This is especially true in the case of endurance athletes, bodybuilders and other adrenaline-seeking competitors. During intense physical training, the body calls upon its reserve of Electrolytes such as potassium, magnesium, calcium and sodium to provide the spark needed for increased respiration, muscle contractions, nerve impulses and countless other functions.
A well-stocked cellular arsenal of these nutrients can ultimately lead to greater levels of sustained endurance, muscular strength and mental clarity. Deprivation, on the other hand, is an invitation for disaster. When the body is pushed to extremes, but unable to locate what it needs, it becomes prone to fatigue, cramping, nausea and headaches. Not to mention, last place. Products such as Carbo Gain and ZMA can provide a solid base of nutrients. (See reverse for detailed specifi cations).
(http://vitanetonline.com/forums/Index.cfm?CFApp=1&Message_ID=1118)
---
Effer-C NUTRITION YOU CAN DRINK



Date: December 27, 2005 09:49 AM
Author:
Darrell Miller (dm@vitanetonline.com)
Subject: Effer-C NUTRITION YOU CAN DRINK

Effer-C NUTRITION YOU CAN DRINK

1000 mg of Vitamin C Per Serving
Helps Restore Vital Electrolytes
Includes CoQ10 and Alpha Lipoic Acid
High in Energy-Producing B Vitamins
4 Great Tasting Flavors

Vitamin C (ascorbic acid) is unquestionably one of life's most important nutrients. Everyday we unknowing rely on it to help protect cells, produce energy, repair tissue and replenish lost Electrolytes. Ironically, humans are just one of a handful of living creatures unable to produce our own supply of this vital nutrient. In fact, your dog can naturally manufacture upwards of ten times the amount of vitamin C that you might obtain in an entire day from food.

To make matters worse, vitamin C can be a terribly stubborn nutrient. Not only are we incapable of producing it, but getting adequate amounts from the diet is a task all in itself. Today's typical diet has become just that, typical. The convenience of fast food, sodium-rich snacks and over-processed heart bombs has reduced our once healthy society to a scrambling cluster of time-pressed professionals who've somehow forgotten what it's like to actually prepare balanced, nutritious meals. This makes obtaining the nutrients we so desperately need, next to impossible.

As if that wasn't enough, vitamin C has a short halflife. Half lives measure the amount of time that it takes for one-half of a nutrient to be depleted from the bloodstream. In the case of vitamin C, it has a half life of just 30 minutes. For the sake of argument, let's assume that your 7:00 AM breakfast includes an orange that contains a modest 70 mg of vitamin C. By 8:00, you're left with only 35 mg. By 9:00, a mere 17 mg. And by the time lunch rolls around, you'll be lucky to have any vitamin C in your system at all. This should be of great concern to anyone who doesn't carry a bushel of oranges around at all times. Because aside from the fact that the body rapidly depletes its reserve of vitamin C, it also depends on what remains to carry out an long list of biological tasks. When it's not there, everything suffers - energy, metabolism, immune response, cartilage integrity and so on.

So how does one contend with this taxing concoction of unceasing stress, high-throttle lifestyle, endless toxins and pathetic dietary habits? It's actually much simpler than you might imagine. Thanks to new technology in the nutritional sciences, getting the C you need no longer requires carrying around bottles of capsules or huge sacks of fruit. Effer-C™ from NOW® is an effervescent vitamin C unlike any other, and was designed to quickly replenish the vital Electrolytes needed to keep you running strong. With a nutritional profile superior to other fizzy C drinks, a taste that won hands-down in blind tests and an exceptional grade of ascorbic acid, Effer-C™ is clearly the smart choice.

Vitamin C

Starting with a exceptional grade of Vitamin C was the first step in formulating this superior drink. Fueled by 1000 mg of highly absorbable, gentle vitamin C, you can be assured that you're getting enough C to keep you tip-top for hours. By utilizing a buffered, non-acidic vitamin C, Effer-C™ offers fast assimilation to boost energy and restore vital Electrolytes without causing gastric irritation.

B-Complex

Busy lifestyles rob you of so much more than just time. Physical stress and mental anxiety can drain even the healthiest individuals of energy producing, mood supporting B vitamins. As these reserves diminish, so does the ability to stay motivated, focused, patient, responsive and energetic. Effer-C™ is bursting with a full B profile that contains as much as two times the amount of certain B-vitamins found in other brands.

Calcium/Magnesium

Calcium and magnesium have become synonymous with strong, healthy bones. Aside from their structural supporting properties, these two minerals work synergistically to help support the body's adenosine triphosphate (ATP) energy reserves. Individually, magnesium is present in virtually every human biological process. Many of today's most common elements (alcohol, fluoride, processed foods) can hinder your ability to retain optimal levels of this vital nutrient. Effer-C™ brings them right back!

Chromium

This essential trace mineral is a primary component in the synthesis of fats, carbohydrates and proteins. Chromium also has a direct influence on the efficacy of our metabolism, in addition to how well we use glucose. Even a slight deficiency in chromium can result in fatigue, anxiety and glucose intolerance. Effer-C™ contains 20 mcg of chromium - more than even the most popular effervescent C supplement.

Anti-oxidants

Part of what makes Effer-C™ so effective is its unique antioxidant profile. By adding more alpha lipoic acid (ALA) than similar competing products, in addition to 5 mg of CoQ10 and zinc, Effer-C™ provides powerful protection against harmful, cell damaging free radicals. If you haven't experienced the nutritional rush that Effer-C™ delivers, you don't know what you're missing. NOW makes it easier than ever to stay energized and fully replenished throughout the day, during workouts and even on the road. Available in four delicious flavors (orange, lemonlime, raspberry and cranberry Effer-C™ is a simple and effective way to maintain high levels of vitamin C and unlock the energy that's just waiting within.
(http://vitanetonline.com/forums/Index.cfm?CFApp=1&Message_ID=1090)
---
Triphala Fact Sheet



Date: December 08, 2005 04:09 PM
Author:
Darrell Miller (dm@vitanetonline.com)
Subject: Triphala Fact Sheet

Triphala Fact Sheet
Neil E. Levin, CCN, DANLA 6/30/05

LIKELY USES: Antioxidant Colon Cleansing, Detoxifying, Digestive, Liver and bile health

KEY INGREDIENTS: Triphala 500 mg, in a combination of fruit powders and extracts

MAIN PRODUCT FEATURES: Triphala is a combination of three fruits (Harada, Amla, and Behada) that has been used in Ayurvedic herbalism for thousands of years. Triphala's historical use as a digestive cleanser and tonifier has been backed up with numerous modern scientific studies demonstrating the positive effects of its component herbs on the gastrointestinal tract. In addition, Triphala has been shown to be a potent antioxidant, protecting cells against the damaging effects of free radicals. May help to dispel worms. Mild-acting internal cleansing; supports liver and gastrointestinal function

ADDITIONAL PRODUCT USE INFORMATION & QUALITY ISSUES: NOW offers the first - and only - Triphala supplement to combine the fruit powders (400 mg) with the extracts (100 mg) of the fruits (doses given per tablet, there are three tablets per serving). Authorities like Dr. Andrew Weil consider Triphala to be a superior bowel tonic, rather than a laxative, with its benefits increasing over time. Laxatives typically are habit-forming and do not enhance normal body elimination of wastes; this is not the case with (moderate doses of) Triphala. This formula is suitable for vegetarians and is offered in tablet form.

SERVING SIZE & HOW TO TAKE IT: As a dietary supplement, every three tablets provide 1,200 mg. (1.2 gram) Triphala powder and 300 mg. (0.30 gram) Triphala extract. Both the powder and the extract provide the three fruits in equal ratios, by weight. Take one to three servings per day, between meals.

COMPLEMENTARY PRODUCTS: Fiber sources (psyllium, pectin, etc.), Detox Support, Plant Enzymes, Virgin Coconut Oil, Dr. Verghese Liver Formula, Bentonite Powder, Probiotics (GR-8 Dophilus, 4x6 Acidophilus, etc.), Electrolytes (minerals) CAUTIONS: none

PRODUCT SPECIFIC: Contraindicated during pregnancy and lactation; avoid during menstruation; not appropriate for the very young or very old or the convalescent.

GENERAL: Pregnant and lactating women and people using prescription drugs should consult their physician before taking any dietary supplement. When taking any new supplement, use common sense and cautiously increase to the full dose over time to avoid any potential problems.

Packages may contain moisture or oxygen controlling packets or canisters that are not intended for consumption. In order to maintain maximum freshness, please do not remove these from your bottle (until the bottle is empty). Please recycle your container.

Disclaimer: These statements have not been evaluated by the FDA. This product is not intended to diagnose, treat, cure or prevent any disease.

REFERENCES: Abraham S, Kumar MS, Sehgal PK, Nitish S, Jayakumar ND. Evaluation of the inhibitory effect of triphala on PMN-type matrix metalloproteinase (MMP-9). J Periodontol. 2005 Apr;76(4):497-502. PMID: 15857087 Al-Rehaily AJ, Al-Howiriny TA, Al-sohaiani MO, Rafatullah S. (2002) Gastroprotective effects of 'Amla" Emblica officinalis on in vivo test models in rats. Phytomedicine 9(6):515-522.

Arora S, Kaur K, Kaur S. Indian medicinal plants as a reservoir of protective phytochemicals. Teratog Carcinog Mutagen. 2003;Suppl 1:295-300. PMID: 12616620 Jagetia GC, Baliga MS, Malagi KJ, Sethukumar Kamath M. The evaluation of the radioprotective effect of Triphala (an ayurvedic rejuvenating drug) in the mice exposed to gamma-radiation. Phytomedicine. 2002 Mar;9(2):99-108. PMID: 11995956 Jagetia GC, Malagi KJ, Baliga MS, Venkatesh P, Veruva RR (2003) Triphala, an Ayurvedic Rasayana Drug, Protects Mice Against Radiation-Induced Lethality by Free-Radical Scavenging. J Alt Complement Med 10(6):971-978. Jagetia GC, Rao Sk,, Baliga MS, Babu K (2004) The evaluation of nitric oxide scavenging activity of certain herbal formulations in vitro: a preliminary study. Phytother Res 18(7):561-565.

Kaur S, Michael H, Arora S, Harkonen PL, Kumar S. The in vitro cytotoxic and apoptotic activity of Triphala--an Indian herbal drug. J Ethnopharmacol. 2005 Feb 10;97(1):15-20. Epub 2004 Dec 25. PMID: 15652269 Kaur S, Arora S, Kaur K, Kumar S. The in vitro antimutagenic activity of Triphala--an Indian herbal drug. Food Chem Toxicol. 2002 Apr;40(4):527-34. PMID: 11893411 Sabu MC, Kuttan R (2002) Anti-diabetic activity of medicinal plants and its relationship with their antioxidant property. J Ethnopharmacol 81:155-160. Sairam K, Rao CV, Dora M, Babu K, Kumar V, Agrawal VK, Goel RK (2002) Antiulcerogenic effect of methanolic extract of Emblica Officinals: an experimental study. J Ethnopharmacol 82:1-9. Sandhya T, Lathika KM, Pandey BN, Mishra KP. Potential of traditional ayurvedic formulation, Triphala, as a novel anticancer drug. Cancer Lett. 2005 May 14; [Epub ahead of print] PMID: 15899544 Tamhane MD, Thorat SP, Rege NN, Dahanukar SA (1997) Effect of oral administration of Terminalia chebula on gastric emptying: an Experimental study. J Postgrad Med 43(1):12-13. Vani T, Rajani M, Sarkar S, and Shishoo CJ. Antioxidant Properties of the Ayurvedic Formulation Triphala and its Constituents. International Journal of Pharmacognosy Vol 35, No. 5, 1997:313-3

--
Triphala at Vitanet



(http://vitanetonline.com/forums/Index.cfm?CFApp=1&Message_ID=995)
---
Chloride: The Forgotten Essential Mineral



Date: November 20, 2005 07:54 AM
Author:
Darrell Miller (dm@vitanetonline.com)
Subject: Chloride: The Forgotten Essential Mineral

Chloride: The Forgotten Essential Mineral
Chloride is an "essential" mineral for humans. It is abundant in ionic trace mineral preparations. It is a major mineral nutrient that occurs primarily in body fluids. Chloride is a prominent negatively charged ion of the blood, where it represents 70% of the body's total negative ion content. On average, an adult human body contains approximately 115 grams of chloride, making up about 0.15% of total body weight.1 The suggested amount of chloride intake ranges from 750 to 900 milligrams per day, based on the fact that total obligatory loss of chloride in the average person is close to 530 milligrams per day. As the principle negatively charged ion in the body, chloride serves as one of the main Electrolytes of the body. Chloride, in addition to potassium and sodium, assist in the conduction of electrical impulses when dissolved in bodily water. Potassium and sodium become positive ions as they lose an electron when dissolved and chloride becomes a negative ion as it gains an electron when dissolved. A positive ion is always accompanied by a negative ion, hence the close relationship between sodium, potassium and chloride. The Electrolytes are distributed throughout all body fluids including the blood, lymph, and the fluid inside and outside cells.2 The negative charge of chloride balances against the positive charges of sodium and potassium ions in order to maintain serum osmolarity.
Pivotal Roles of Chloride in the Body
In addition to its functions as an Electrolyte, chloride combines with hydrogen in the stomach to make hydrochloric acid, a powerful digestive enzyme that is responsible for the break down of proteins, absorption of other metallic minerals, and activation of intrinsic factor, which in turn absorbs vitamin B12. Chloride is specially transported into the gastric lumen, in exchange for another negatively charged Electrolyte (bicarbonate), in order to maintain electrical neutrality across the stomach membrane. After utilization in hydrochloric acid, some chloride is reabsorbed by the intestine, back into the blood stream where it is required for maintenance of extracellular fluid volume. Chloride is both actively and passively absorbed by the body, depending on the current metabolic demands. A constant exchange of chloride and bicarbonate, between red blood cells and the plasma helps to govern the pH balance and transport of carbon dioxide, a waste product of respiration, from the body. With sodium and potassium, chloride works in the nervous system to aid in the transport of electrical impulses throughout the body, as movement of negatively charged chloride into the cell propagates the nervous electrical potential.
Deficiency of Chloride
Deficiency of chloride is rare. However, when it does occur, it results in a life threatening condition known as alkalosis, in which the blood becomes overly alkaline. A tedious balance between alkalinity and acidity is in constant flux, and must be vigilantly maintained throughout the entire body. Alkalosis may occur as a result of excessive loss of sodium, such as heavy sweating during endurance exercise, and in cases of prolonged vomiting and diarrhea. Symptoms include muscle weakness, loss of appetite, irritability, dehydration, and profound lethargy. Hypochloremia may result from water overload, wasting conditions, and extensive bodily burns with sequestration of extracellular fluids. In a situation in which infants were inadvertently fed chloride-deficient formula, many experienced failure to thrive, anorexia, and weakness in their first year of life.3
Excess Intake?
Excessive intakes of dietary chloride only occur with the ingestion of large amounts of salt and potassium chloride. The toxic effects of such diets, such as fluid retention and high blood pressure, are attributed to the high sodium and potassium levels.4 Chloride toxicity has not been observed in humans except in the special case of impaired sodium chloride metabolism, e.g. in congestive heart failure.5 Healthy individuals can tolerate the intake of large quantities of chloride provided that there is a concomitant intake of fresh water. Other situations in which increased blood levels of chloride are seen include diseases of improper waste elimination that occur in kidney diseases. Excess chloride is normally excreted in the urine, sweat, and bowels. In fact, excess urinary excretion of chloride occurs in high salt diets. Excessive intakes of chloride can occur in a person with compromised health in addition to an unhealthy diet. However, those that follow a healthy diet and lead an active lifestyle may need to consider supplementing their diet with this important mineral.
Chloride vs. Chlorine
The mineral supplement chloride is very different from the gas chlorine. While elemental chlorine is a dangerous gas that does not exist in the free elemental state in nature because of its reactivity, although it is widely distributed in combination with other elements. Chloride is related to chlorine however, as one of the most common chlorine compounds is common salt, NaCl. Chloride is a by-product of the reaction between chlorine and an Electrolyte, such as potassium, magnesium, or sodium, which are essential for human metabolism. Chloride salts are essential for sustaining human metabolism and have none of the effects of isolated chlorine gas.
Sources of Chloride
Chloride occurs naturally in foods at levels normally less than 0.36 milligrams per gram of food. The average intake of chloride during a salt-free diet is approximately 100 milligrams per day. Unfortunately, chloride is found commonly combined with undesirable dietary sources. The most common of these negative sources is table salt. Table salt is made from a combination of sodium and chloride ions. Other unhealthful sources include yeast extracts, processed lunchmeats, and cheeses. Healthier sources of chloride include kelp (seaweed), ionic trace minerals, olives, rye, tomatoes, lettuce, and celery, although not in large enough amounts to supply the needs of an active adult.6 In its original form, however, chloride is leached from various rocks into soil and water by years of weathering processes. The chloride ion is highly mobile and is transported to closed basins, such as the Great Salt Lake, or oceans.7
Summary
Chloride is a highly important, vital mineral required for both human and animal life. Without chloride, the human body would be unable to maintain fluids in blood vessels, conduct nerve transmissions, move muscles, or maintain proper kidney function. As a major Electrolyte mineral of the body, chloride performs many roles, and is rapidly excreted from the body. Active adults that eat a healthy diet devoid of salt and illnesses in which vomiting and/or diarrhea are profuse warrant the supplementation of additional chloride. Replacement of chloride is essential on a daily basis to maintain regular metabolic function. Chloride is safely utilized by the body, without negative health effects. Of the negative health effects that have been associated with diets high in chloride, these are mainly attributable to the accompanying sodium and potassium, two other Electrolyte minerals to which chloride is often attached
--------------------------------------------------------------------------------
1 Wesson LG. Physiology of the human kidney. New York, NY, Grune and Stratton, 1969: 591
2 Weast RC, ed. CRC handbook of chemistry and physics, 67th ed. Boca Raton, FL, CRC Press, 1986.
3 Kaleita TA. Neurologic/behavioral syndrome associated with ingestion of chloride-deficient infant formula. Pediatrics 1986 Oct;78(4):714-5
4 Beard TC. A salt-hypertension hypothesis. J Cardiovasc Pharmacol 1990;16 Suppl 7:S35-8
5 Seelig M. Cardiovascular consequences of magnesium deficiency and loss: pathogenesis, prevalence and manifestations--magnesium and chloride loss in refractory potassium repletion. Am J Cardiol 1989 Apr 18;63(14):4G-21G
6 Altschul AM, Grommet JK. Food choices for lowering sodium intake. Hypertension 1982 Sep-Oct;4(5 Pt 2):III116-20
7 Gelb SB, Anderson MP. Sources of chloride and sulfate in ground water beneath an urbanized area in Southeastern Wisconsin (Report WIS01 NTIS). Chemical abstracts, 1981, 96(2):11366g.
(http://vitanetonline.com/forums/Index.cfm?CFApp=1&Message_ID=958)
---
The "Power of Electrolyte Trace Minerals



Date: October 13, 2005 01:08 PM
Author:
Darrell Miller (dm@vitanetonline.com)
Subject: The "Power of Electrolyte Trace Minerals

The "Power of Electrolyte Trace Minerals
The form of different minerals also play a key role in how well they are transported through the circulatory systemand the aqueous micro-environment of the cells. "whatever the nutritional potential of a food, its contribution is nonexistent if it does not pass the test of absorption". Those minerals that your body is unable to break down to their ionic form are likely to pass completely from the body unassimilated, and for all nutritional intents and purposes, were never eaten. Authors Rosenberg and solomons offer the following insight:
"Insofar as minerals in the diet are often bound to protein, complexed with organic molecules in food, or otherwise imbedded in the matrix of food-stuffs, the mechanical processes of mastication, dissolution, dispersion, and often digestion are important preparative steps to absorption. Moreover, at the conclusion of the aforementioned reductive process, minerals generally emerge in the intestinal lumen as charged ions, e.g. Fe, Zn, PO4, SeO3."
"Minerals should be ionic to be readily absorbed through transfer in the small intestine."
Minerals that are absorbed in their ionic form are true liquid solution and have either positive or negative charges. They also have properties that distinguish them from each other and allow them to freely take part in biochemical communication throughout the body. These communications help nutrients move to those areas of the body that are in most need of their help.
"Imbalances of any of these ions or certain trace ions in the body…can lead to dysfunction in the conduction of electrical messages. This dysfunction quickly leads to a general body disturbance and loss of ability to maintain somewhat stable internal conditions.
The Light bulb demonstration that Trace Minerals Research uses is a simple yet effective scientific experiment to show how well different minerals break down into ionic solutions in water and their concentration in that form. The experiment uses a broken circuit from the electrical cord that is connected to two probes which are then inserted into distilled water. When a mineral is placed in the water, it will connect the circuit and light the bulb in direct relation to how well it breaks down into ionic solutions and it's concentration in ionic form. If a mineral does not break down in water, it will not light the light bulb.


--
Vitanet &reg


(http://vitanetonline.com/forums/Index.cfm?CFApp=1&Message_ID=836)
---



Date: October 06, 2005 10:08 PM
Author:
Darrell Miller (dm@vitanetonline.com)

Magnesium is a dietary mineral with a wide array of biological activities in the body. Magnesium participates in numerous life-essential processes that occur both inside and outside cells. Magnesium deficiency impacts normal physiologic function on many levels. Adequate magnesium is a fundamental requirement for optimum function of the cardiovascular system, the nervous system and skeletal muscle, as well as the uterus and GI tract. Magnesium deficiency can affect health of the heart, bones and blood vessels and alter blood sugar balance [1].
Magnesium–Important for Everyone, Deficient in Many The average person living in a modern country today very likely consumes less than the optimum amount of magnesium [2]. An abundance of data collected over the last two decades shows a consistent pattern of low magnesium intake in the U.S. This pattern cuts a wide swath across various age-sex groups. The USDA's Nationwide Food Consumption Survey found that a majority of Americans consumed less than the recommended daily magnesium intake [3]. Twelve age-sex groups were studied and this low magnesium intake was true for all groups except 0 to 5 year olds.
An analysis of the nutrient content of the diets of 7,810 individuals age four and above included magnesium among several nutrients where the amounts supplied by the average diet "were not sufficient to meet recommended standards" [4]. The FDA's Total Diet study examined the intakes of eleven minerals, including magnesium, among eight age-sex groups. Data was collected four times yearly from 1982 to 1984. Levels of magnesium, calcium, iron, zinc and copper were low for most age-sex groups [5]. Surveys conducted in Europe and in other parts of North America paint a similar picture. Loss of magnesium during food processing is one explanation for this global lack of adequate dietary magnesium [6].
In particular, the elderly may be susceptible to magnesium deficiency for a variety of reasons, including inadequate magnesium intake, poor absorption due to impaired gastrointestinal function and use of drugs such as diuretics that deplete magnesium from the body [7]. It has recently been theorized that magnesium deficiency may contribute to accelerated aging, through effects on the cardiovascular and nervous systems, as well as muscles and the kidneys [8].
Women who take both synthetic estrogen and calcium supplements may be at risk for low blood levels of magnesium [9]. Estrogen promotes the transfer of magnesium from blood to soft–tissues. Low blood magnesium may result if the ratio of calcium to magnesium intake exceeds 4 to 1. Magnesium supplementation is thus advisable for women taking estrogen and calcium.
Young adults are not immune to magnesium deficiency. The University of California's Bogalusa Heart Study collected nutritional data from a cross-sectional sample of 504 young adults between age 19 and 28 [10]. The reported intake of magnesium, along with several other minerals and vitamins, was below the RDA.
Glycine is a highly effective mineral chelator. This is because it is a low-molecular-weight amino acid, hence is easily transported across the intestinal membrane. A study conducted at Weber State University found this particular magnesium glycinate was absorbed up to four times more effectively than typical magnesium supplements.
Magnesium-the Versatile Mineral
The average adult body contains anywhere from about 21 to 28 grams of magnesium. Approximately 60 percent of the body's magnesium supply is stored in bone. Soft tissue, such as skeletal muscle, contains 38%, leaving only about 1 to 2% of the total body magnesium content in blood plasma and red blood cells. Magnesium in the body may be bound either to proteins or "anions" (negatively charged substances.) About 55% of the body's magnesium content is in the "ionic" form, which means it carries an electrical charge. Magnesium ions are "cations," ions that carry a positive charge. In its charged state, magnesium functions as one of the mineral "Electrolytes."
Magnesium works as a "co-factor" for over 300 enzymatic reactions in the body. Metabolism uses a phosphate containing molecule called "ATP" as its energy source. Magnesium is required for all reactions involving ATP [11]. ATP supplies the energy for physical activity, by releasing energy stored in "phosphate bonds".
Skeletal and heart muscle use up large amounts of ATP. The energy for muscle contraction is released when one of ATP's phosphate bonds is broken, in a reaction that produces ADP. Phosphate is added back to ADP, re-forming ATP. ATP also powers the cellular "calcium pump" which allows muscle cells to relax. Because it participates in these ATP-controlled processes, magnesium is vitally important for muscle contraction and relaxation. By controlling the flow of sodium, potassium and calcium in and out of cells, magnesium regulates the function of nerves as well as muscles [12].
Magnesium's importance for heart health is widely recognized. The heart is the only muscle in the body that generates its own electrical impulses. Through its influence on the heart's electrical conduction system, magnesium is essential for maintenance of a smooth, regular heartbeat [13]. Magnesium appears to help the heart resist the effects of systemic stress. Magnesium deficiency aggravates cardiac damage due to acute systemic stress (such as caused by infection or trauma), while magnesium supplementation protects the heart against stress [14]. This has been found true even in the absence of an actual magnesium deficit in the body.
Evidence suggests that magnesium may help support mineral bone density in elderly women. In a two-year open, controlled trial, 22 out of a group of 31 postmenopausal women who took daily magnesium supplements showed gains in bone density. A control group of 23 women who declined taking the supplements had decreases in bone density [15]. The dietary intakes of magnesium, potassium, fruit and vegetables are associated with increased bone density in elderly women and men [16]. In an interesting animal study, rats were fed diets with either high or low levels of magnesium. Compared to the high magnesium-fed rats, bone strength and magnesium content of bone decreased in the low-magnesium rats, even though these rats showed no visible signs of magnesium deficiency [17]. While this finding may or may not apply to humans, it raises the possibility that diets supplying low magnesium intakes may contribute to weakening of bone in the elderly.
Maximizing Absorption––Chelated Minerals Explained Mineral absorption occurs mainly in the small intestine. Like any mineral, magnesium may be absorbed as an "ion," a mineral in its elemental state that carries an electric charge. Mineral ions cross the intestinal membrane either through "active transport" by a protein carrier imbedded in the cells lining the membrane inner wall, or by simple diffusion. The magnesium in mineral salts is absorbed in ionic form. However, absorption of ionic minerals can be compromised by any number of factors, including: 1) Low solubility of the starting salt, which inhibits release of the mineral ion, and 2) Binding of the released ion to naturally occurring dietary factors such as phytates, fats and other minerals that form indigestible mineral complexes [18].
A second absorption mechanism has been discovered for minerals. Experiments have shown that minerals chemically bonded to amino acids (building blocks of protein) are absorbed differently from mineral ions. This has given rise to the introduction of "chelated" minerals as dietary supplements. Mineral amino acid chelates consist of a single atom of elemental mineral that is surrounded by two or more amino acid molecules in a stable, ring-like structure.
Unlike mineral salts, which must be digested by stomach acid before the desired mineral portion can be released and absorbed, mineral chelates are not broken down in the stomach or intestines. Instead, chelates cross the intestinal wall intact, carrying the mineral tightly bound and hidden within the amino acid ring. The mineral is then released into the bloodstream for use by the body. Research by pioneers in the field of mineral chelation and human nutrition indicates that the best-absorbed chelates consist of one mineral atom chelated with two amino acids. This form of chelate is called a "di-peptide." Compared to other chelates, di-peptides have the ideal chemical attributes for optimum absorption [19]. Dipeptide chelates demonstrate superior absorption compared to mineral salts. For example, a magnesium di-peptide chelate was shown to be four times better absorbed than magnesium oxide [20].
Consumer Alert! Not all "amino acid chelates" are true chelates. In order for a mineral supplement to qualify as a genuine chelate, it must be carefully processed to ensure the mineral is chemically bonded to the amino acids in a stable molecule with the right characteristics. The magnesium bis-glycinate/lysinate in High Absorption Magnesium is a genuine di-peptide chelate ("bis" means "two"). It has a molecular weight of 324 daltons, considerably lower than the upper limit of 800 daltons stated in the definition of "mineral amino acid chelates" adopted by the National Nutritional Foods Association in 1996 [21].
Bioperine® For Enhanced Absorption Bioperine® is a natural extract derived from black pepper that increases nutrient absorption.* Preliminary trials on humans have shown significant increases in the absorption of nutrients consumed along with Bioperine® [22].
Scientific References 1. Abbott, L.R., R., Clinical manifestations of magnesium deficiency. Miner Electrolyte Metab, 1993. 19: p. 314-22. 2. Durlach, J., Recommended dietary amounts of magnesium: Mg RDA. Magnesium Research, 1989. 2(3): p. 195-202. 3. Morgan, K.e.a., Magnesium and calcium dietary intakes of the U.S. population. Journal of the American College of Nutrition, 1985. 4: p. 195-206. 4. Windham, C., Wyse, B., Hurst, R. Hansen, R., Consistency of nutrient consumption patterns in the United States. J AM Diet Assoc, 1981. 78(6): p. 587-95. 5. Pennington, J., Mineral content of foods and total diets: the Selected Minerals in Food Survey, 1982 to 1984. J AM Diet Assoc, 1986. 86(7): p. 876-91. 6. Marier, J., Magnesium Content of the Food Supply in the Modern- Day World. Magnesium, 1986. 5: p. 1-8. 7. Costello, R., Moser-Veillon, P., A review of magnesium intake in the elderly. A cause for concern? Magnesium Research, 1992. 5(1): p. 61-67. 8. Durlach, J., et al., Magnesium status and aging: An update. Magnesium Research, 1997. 11(1): p. 25-42. 9. Seelig, M., Increased need for magnesium with the use of combined oestrogen and calcium for osteoporosis treatment. Magnesium Research, 1990. 3(3): p. 197-215. 10. Zive, M., et al., Marginal vitamin and mineral intakes of young adults: the Bogalusa Heart Study. J Adolesc, 1996. 19(1): p. 39-47. 11. McLean, R., Magnesium and its therapeutic uses: A review. American Journal of Medicine, 1994. 96: p. 63-76. 12. Graber, T., Role of magnesium in health and disease. Comprehensive Therapy, 1987. 13(1): p. 29-35. 13. Sueta, C., Patterson, J., Adams, K., Antiarrhythmic action of pharmacological administration of magnesium in heart failure: A critical review of new data. Magnesium Research, 1995. 8(4): p. 389- 401. 14. Classen, H.-G., Systemic stress, magnesium status and cardiovascular damage. Magnesium, 1986. 5: p. 105-110. 15. Stendig-Lindberg, G., Tepper, R., Leichter, I., Trabecular bone density in a two year controlled trial of peroral magnesium in osteoporosis. Magnesium Research, 1993. 6(2): p. 155-63. 16. Tucker, K., et al., Potassium, magnesium, and fruit and vegetable intakes are associated with greater bone mineral density in elderly men and women. Am J Clin Nutr, 1999. 69(4): p. 727-736. 17. Heroux, O., Peter, D., Tanner, A., Effect of a chronic suboptimal intake of magnesium on magnesium and calcium content of bone and bone strength of the rat. Can J. Physiol. Pharmacol., 1975. 53: p. 304-310. 18. Pineda, O., Ashmead, H.D., Effectiveness of treatment of irondeficiency anemia in infants and young children with ferrous bisglycinate chelate. Nutrition, 2001. 17: p. 381-84. 19. Adibi, A., Intestinal transport of dipetides in man: Relative importance of hydrolysis and intact absorption. J Clin Invest, 1971. 50: p. 2266-75. 20. Ashmead, H.D., Graff, D., Ashmead, H., Intestinal Absorption of Metal Ions and Chelates. 1985, Springfield, Illinois: Charles C. Thomas. 21. NNFA definition of mineral amino acid chlelates, in NNFA Today. 1996. p. 15. 22. Bioperine-Nature's Bioavailability Enhancing Thermonutrient. 1996, Sabinsa Corporation: Piscataway, N.J.
*This statement has not been evaluated by the Food and Drug Administration. This product is not intended to diagnose, treat, cure or prevent any disease.
Doctor's Best•1120 Calle Cordillera•Suite 101, San Clemente, CA 92673


--
Vitanet &reg


(http://vitanetonline.com/forums/Index.cfm?CFApp=1&Message_ID=821)
---
Pumpkin Seed Oil "Cucurbita pepo"



Date: August 18, 2005 12:14 PM
Author:
Darrell Miller (dm@vitanetonline.com)
Subject: Pumpkin Seed Oil "Cucurbita pepo"

Pumpkin Seed Oil "Cucurbita pepo"
Definition: Pumpkin seeds have a significant antiparasitic property to them and are routinely used to rejuvenate the prostate gland. As a rich source of zinc, which is highly recommended for the male reproductive system. Pumpkin seeds are highly nutritional, but those who can not handle the seeds can take Pumpkin seed oil in Pill form. Pumpkin Seeds are a symbol of health in China.
Possible applications: Intestinal parasites, Prostate disorders.
Scientific info: Swedish clinical trials found the that oil constituents of pumpkin seed combined with saw palmetto treated an enlarged prostate gland effectively. Pumpkin seed has a reputation of being a non-irritating diuretic. Pumpkin seed contains a rare amino acid called myosin found in the seeds of certain Cucurbita species, which is the primary protein constituent of muscles.
Complementary supplements: quassia, buckthorn, acidophilus, bee pollen, bee propolis, B-complex, Saw palmetto, kelp, garlic, black walnut, red clover, cascara sagrada, vitamin E, bioflavonoids, phytonutrients, blue-green algae, zinc and Electrolyte supplements.


--
Vitanet &reg


Solaray - Ultimate Nutrition - Actipet Pet supplements - Action Labs - Sunny Greens - Thompson nutritional - Natural Sport - Veg Life Vegan Line - Premier One - NaturalMax - Kal
(http://vitanetonline.com/forums/Index.cfm?CFApp=1&Message_ID=733)
---
HERBS FOR HEALTHY KIDNEYS



Date: July 14, 2005 03:41 PM
Author:
Darrell Miller (dm@vitanetonline.com)
Subject: HERBS FOR HEALTHY KIDNEYS

HERBS FOR HEALTHY KIDNEYS
The kidneys are another important filtering system for the body. Large quantities of blood pass through the body eliminating toxins in urine. They help the body maintain a constant and healthy environment by adjusting the body's Electrolyte balance, manufacturing hormones that regulate blood pressure, controlling calcium metabolism and aiding in the production of red blood cells. Keeping the kidneys healthy is essential for a healthy body.
Parsley is a powerful diuretic often used to treat kidney conditions. It inhibits the reabsorption of salt by body tissues increasing the diuretic activity of the kidneys. It helps to increase and improve urination allowing for toxins to be removed through the kidneys. One of the components found in parsley seeds is an ingredient used in a drug to treat urinary tract infections.
A volatile oil in yarrow known as azulene and related compounds have been shown in studies to have anti-inflammatory properties which may help relieve urination problems. It also helps regulate and improve the function of the liver.
Dandelion is a natural diuretic and contains a high potassium content. This helps the body replenish and stabilize potassium levels as they are depleted with many diuretics. It can be used to relieve water retention. Dandelion gently increases the urine flow while keeping the potassium and Electrolytes in balance. Studies in humans have shown that the rhizomes and roots increases the flow of bile which is beneficial for liver disorders, gallstones, jaundice, and the bile duct. Bitter substances found in dandelion root have been found to encourage the release of toxins.
Kelp has been found to protect the body from the absorption of toxic chemicals. Sodium alginate found in kelp protects the body from radiation exposure and heavy metal toxicity. It helps the body remove toxic waste.
(http://vitanetonline.com/forums/Index.cfm?CFApp=1&Message_ID=617)
---
Life Force - The Energy Activator



Date: June 29, 2005 10:35 AM
Author:
Darrell Miller (dm@vitanetonline.com)
Subject: Life Force - The Energy Activator

Don't Be Confused About Multiples – Get the Top-Ranked Multiple That Scores 100%
We can help you decide how to pick the most advanced daily multiple for your wellness. Listen to the experts. Source Naturals LIFE FORCE MULTIPLE was honored as a leading formula in an independent scientific analysis of 500 multiples, ranking higher than any other national brand. Lyle MacWilliam, author of the Comparative Guide to Nutritional Supplements (ide.com) ranked multiples based on criteria developed from the published recommendations of the most renowned nutritional authorities: Phyllis Balch, C.N.C.; Michael Colgan, Ph.D.; Earl Mindell, Ph.D.; Michael Murray, N.D.; Richard Passwater, Ph.D.; Ray Strand, M.D.; and Julian Whitaker, M.D. Source Naturals' success in this rigorous scientific analysis reflects our Bio-Aligned™ formulation method. LIFE FORCE goes deep to the underlying cause of health imbalances by supporting multiple body systems. And now, based on the latest scientific research, we have improved the formula by adding even more antioxidants and other cutting-edge ingredients. According to Lyle MacWilliam, "Source Naturals made a top ranked multiple even better!" And based on Lyle's analysis of the new formula, LIFE FORCE is now the highest rated multiple of any evaluated in the current edition of this guide, scoring a 100% rating.
Bio-Align™ Yourself with Life Force
LIFE FORCE MULTIPLE was chosen as one of America's most elite and comprehensive multiples, as reported in the Comparative Guide to Dietary Supplements by Lyle MacWilliam, 3rd ed. LIFE FORCE received this acknowledgement by nutrition experts because it is uniquely effective. This Bio-Aligned Formula™ goes beyond ordinary multiples that simply replace nutrients missing from the diet. LIFE FORCE provides key organ-specific nutrients to support your body's energy generation, heart, brain, immune system, musculoskeletal system, skin, liver, eyes, and more. When all your body systems function in harmony, everything in life comes together. Your mood is positive, your mind is clear, you've got energy in your step—that's your LIFE FORCE working for you.
Get Ahead with Activated Energy and a Healthy Metabolism
Your metabolism determines how much you weigh, how energetic you feel, and the effective functioning of all your systems. LIFE FORCE is a rarity – a unique multiple containing an incredible number of nutrients at the potency levels that truly support your healthy metabolic function. For example, it contains coenzyme Q10, which plays a crucial role in cellular energy production. CoQ10 is a vital intermediate in the electron transport chain, one of the body's energy production cycles, which converts glucose, or blood sugar, into ATP (Adenosine Triphosphate), a high energy molecule that is the body's "energy currency." LIFE FORCE also supplies alpha-lipoic acid and the potent R-lipoic acid form of lipoic acid, which are both referred to as the universal antioxidants and important intermediaries in the Krebs cycle, another energy production cycle.
LIFE FORCE also contains tyrosine and iodine, both precursors to thyroid hormones. These hormones regulate key metabolic functions like heart rate, digestive function, weight management and energy levels. No discussion of metabolism would be complete without mentioning the B vitamins and their coenzymated forms, such as thiamin cocarboxylase, riboflavin mononucleotide, and the methylcobalamin form of vitamin B- 12. These critical vitamins and their immediately bioavailable coenzymated forms are formulated to play critical roles in thousands of enzyme reactions that promote carbohydrate metabolism, energy production, and the mental functions that invigorate and activate you as you move through your busy days. And now green tea extract with EGCG (Epigallocatechin Gallate) has been added to the formula for added metabolic support.
Protect Your Heart and Circulatory System
The amazing muscular organ that is your heart beats more than 100,000 times a day, 365 days a year, promoting vitality and alertness by constantly oxygenating our tissues. LIFE FORCE supports your cardiovascular system with antioxidant coenzyme Q10, which helps support heart muscle metabolism. LIFE FORCE also contains the minerals potassium and magnesium, Electrolytes vital for healthy heartbeat and heart function, and the herb hawthorn, a rich source of antioxidant flavonoids, which has traditionally been used as a heart tonic. LIFE FORCE also supplies vitamins B-6, B-12 and folic acid to help maintain healthy homocysteine levels and vitamin K to support healthy circulation. Unlike common multiples, it supports cholesterol wellness, circulatory health and antioxidant cardiovascular protection, with both the typical d-alpha form of vitamin E but and the more potent and effective gamma-tocopherol and similarly structured tocotrienols.
Skin and Musculoskeletal Support
LIFE FORCE furnishes nutrients to build healthy bones, muscles and skin. We all know that calcium and magnesium are crucial for bone health, but many people don't know that there are a variety of nutritional cofactors that help build bone, such as vitamin D (which enhances calcium absorption and utilization), boron, manganese and copper. LIFE FORCE also supplies vitamin C and copper, necessary nutrients for collagen production (collagen is a key constituent of connective tissue in joints, skin and other areas), and the cutting-edge nutrient methylsulfonylmethane (MSM), an assimilable form of the mineral sulfur, used by the body to build and maintain connective tissues, including joint cartilage, hair, skin and nails. Additional nutraceuticals to support healthy skin include DMAE bitartrate, CoQ10, and alpha lipoic acid. LIFE FORCE also now includes rutin, quercetin, green tea extract and 65% more turmeric extract for your joint comfort.
Brain and Nerves Nutrition
The hectic pace and constant demands of life can keep our pulse racing, our nerves jangling and our temples throbbing. Our nervous systems are crying out, "Help!" LIFE FORCE provides that help. LIFE FORCE supplies the most highly bioavailable and bioactive forms of the amino acid tyrosine – the N-acetyl form and the acetyl-L form. Tyrosine is an important precursor to epinephrine and norepinephrine (collectively known as the catecholamines), which helps you respond to stress. It also contains high doses of vitamins C and B-6, required by the adrenal glands to produce the catecholamines. In addition, LIFE FORCE delivers the full spectrum of B vitamins, all important for healthy nervous system function. Now LIFE FORCE also contains a more bio-available form of tyrosine, acetyl-L-Tyrosine. And LIFE FORCE contains Neuroceutical® nutrients that support healthy brain function by furnishing DMAE and choline. Both are precursors to the important neurotransmitter acetylcholine and are important for memory focus and muscular movement. Choline is also a precursor to phosphatidylcholine, an important constituent of the cellular membranes that surround and protect our brain cells. In addition, LIFE FORCE contains the renowned herb Ginkgo biloba and now even more grape seed extract, both effective antioxidants that can prevent lipid peroxidation, which is critically important for the high amounts of fatty tissue in the brain. LIFE FORCE—good food for the brain.
Immune Defense
LIFE FORCE MULTIPLE supports your immune system, so you can feel your best through the seasons. LIFE FORCE contains the immunosupportive nutrient vitamin A, which fosters cell-mediated immunity and protects the epithelial linings of the respiratory and digestive tracts. Two forms of vitamin A are supplied: preformed vitamin A and its precursor, the potent antioxidant betacarotene. Other immuno-supportive nutrients in LIFE FORCE include vitamin B-6, vitamin C and zinc, which is fundamental for proper functioning of our T-cells, the "seek and destroy" cells of our immune system. LIFE FORCE also now includes 40% more lipoic acid, including the highly bioavailable alpha and R-isomer forms. Lipoic acid along with the B vitamins and CoQ10 promote building the energy reserves needed when the immune system needs to kick into high gear.
Powerful Liver Support
Your liver is responsible for converting many nutrients into their metabolically active forms before your body can use them. After activation, these nutrients travel through the blood stream to target organs where they perform their metabolic functions. Not only does the liver activate nutrients, but it also plays a crucial role in a variety of other metabolic functions, from fat digestion and cholesterol production to blood sugar regulation to the processing and elimination of toxins, an important role in today's increasingly polluted world. For all these reasons, nourishing the liver is crucial. And LIFE FORCE does just that. LIFE FORCE contains alpha-lipoic acid, turmeric, silymarin and N-acetyl cysteine (NAC) – all potent antioxidants that support healthy liver function. NAC and alpha-lipoic acid both help produce glutathione, one of the liver's primary detoxifying molecules. Silymarin, the active flavonoid complex of the herb milk thistle, as well as coenzyme Q10, have been shown in vitro to inhibit lipid peroxidation of cell membranes. Turmeric extract promotes bile flow and is a rich source of the antioxidant, curcumin. LIFE FORCE also contains choline and inositol, vitamin- like molecules which act as lipotropics, unique substances that prevent the deposition of fat in the liver. Since the liver is naturally high in fats, LIFE FORCE is one of the only multiples that contains the fat-soluble form of vitamin C, ascorbyl palmitate, for antioxidant protection.
Complete Antioxidant Defense
Oxidative stress is the primary cause of accelerated aging. This and other forms of free radical damage are constantly threatening your body. Whether it is from pollution, ultraviolet light, food additives, or from other sources, it is more critical than ever to protect your body with antioxidants. LIFE FORCE contains 24 of the most powerful antioxidants known to science, including eight new antioxidants based on the latest research. It contains antioxidants that are water soluble, such as quercetin and rutin, and ones that are fat soluble, such as alpha-lipoic acid and lycopene. There are antioxidants that are especially protective of specific body systems, such as lutein to protect the macula in your eye, lycopene to protect your prostate gland, and tocotrienols to protect your arteries.
Cutting-Edge Vision Nutrition
The structure and functions of your eyes are very complex. LIFE FORCE contains nutrients to help support and maintain healthy eye tissue, which is particularly susceptible to oxidative stress from free radicals. To support your healthy macula, aqueous tissue and optical nerve signals, LIFE FORCE includes ingredients such as lutein, astaxanthin, beta carotene, bilberry, zinc, lipoic acid and quercetin.
Life Force Replenishes Essential Nutrients to Support Your Low Carb Lifestyle
LIFE FORCE contains optimal levels of many nutrients that might be deficient in low carb meals. Counting carbs can lead to restrictions of nutrient-dense foods, such as dairy products, grains, fruits and vegetables. LIFE FORCE contains many of the same protective antioxidants, vitamins and minerals as fruits and vegetables, including betacarotene, vitamin C, vitamin E, flavinols, magnesium and selenium. It also contains high levels of the same vitamins found in grains, including all of the B vitamins, to support your body's healthy energy metabolism. And it contains nutrients found in dairy products, such as calcium, potassium, vitamin A and vitamin D.
Support Healthy Fat and Protein Consumption with Life Force
Low carb lifestyles mean higher consumption of proteins and fats. Unfortunately, there are artery, heart, colon and many other health concerns associated with meals that are high in fat and protein and low in fiber and produce. However, the nutrients in LIFE FORCE can help you better process these foods when eating this way. LIFE FORCE contains high levels of protective fat-soluble antioxidants such as alpha lipoic acid, ascorbyl palmitate (vitamin C ester) and vitamin E to protect your body from the free radicals generated by consuming more fats. It also contains many nutrients for liver health, such as silymarin, CoQ10, NAcetyl Cysteine and turmeric to help support the fat metabolism your liver is responsible for. LIFE FORCE also contains a high level of the B vitamin biotin, which aids in fat, protein and energy metabolism.
Complete Energizing Nutrition
LIFE FORCE is the only multiple to target organ systems with specific nutrients and bio-botanicals, antioxidants and Neuroceuticals® for total body harmony and energy activation, system by system. Only this dedication to going deep to the cellular root of system imbalances can produce a multiple so effective that it is acknowledged in a prestigious scientific review, the Comparative Guide to Nutritional Supplements. A nutritional program with LIFE FORCE at its center can be an easy first step in joining the Wellness Revolution. The goal of this revolution is a long, healthy and fulfilling life. Allow yourself to feel your best, to achieve mental and physical harmony, to radiate energy and vitality. Feel your LIFE FORCE!
References
Guyton, A. 1991. Textbook of Medical Physiology, Eighth Ed. W.B. Saunders Co., Philadelphia, PA. Halliwell, B. and Gutteridge, J. 1995. Free Radicals in Biology and Medicine. Clarendon Press, Oxford. Linder, M. 1991. Nutritional Biochemistry and Metabolism, Second Ed. Appleton and Lange, Norwalk, CT. Mathews, C. and van Holde, K.E. 1990. Biochemistry. The Benjamin Cummings Publishing Co., Inc. Shils, M. and Young, V. 1980. Modern Nutrition in Health and Disease, Sixth Ed. Lea & Febiger, Philadelphia, PA.


--
Vitanet &reg


(http://vitanetonline.com/forums/Index.cfm?CFApp=1&Message_ID=520)