Buy Solaray At Discount Prices Of 43% Off And Up!


Green Tea


Messages 1-30 from 50 matching the search criteria.
---
EGCG in green tea


Date: May 10, 2014 07:38 AM
Author:
Darrell Miller (dm@vitanetonline.com)
Subject: EGCG in Green Tea

Green Tea benefits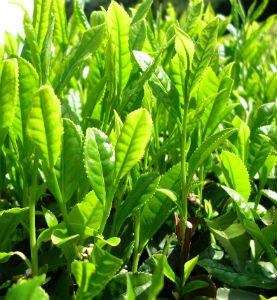 Green Tea is made from the leaves of Camellia Sinensis, which is recognized for its health benefits. The nonfermented product is obtained by leaf desiccation that contains potent, polyphenolic antioxidants, with a flavanolic structure referred to as green- tea catechins, including epigallocat-echin-gallate (EGCG). Studies have shown that drinking EGCG prevents carcinogenesis in rodent organs. Studies have shown it had a significant chemoprotective effect against DMBA-induced mammary tumorigenesis in rats. Human breast cancer cell proliferation inhibition by Green Tea appeared mediated in part by (CKI). Mutagenesis was inhibited at concentration levels equivalent to human daily consumption.
Using human umbilical vein endothelial cells, it was demonstrated that Green Tea extracts reduced expression of vascular endothelial growth factor (VEGF) receptors forms-like tyrosine kinase and fetal liver kinase. Kinase insert domain containing receptor. Because of the antiangiogenic property of its extracts, they have therapeutic potential in preventing the development of new microvascular networks (angiogenesis) needed for tumor growth. It was also found that green- tea polyphenols inhibited angiogenesis by reducing vascularization of chicken chorioallantoic membrane (CAM) by an angiogenin-like protein isolated from goat serum.
EGCG effectively inhibited bladder-tumor implantation growth in rats, pointing to its potential as an intravesical chemotherapeutic agent. Inhibition of platelet function is a factor in reducing the risk of coronary artery disease. EGCG was reported to inhibit platelet aggregation, by possibly involving inhibition of cytoplasmic calcium increase. EGCG was proven to be the most effective in reducing thrombin-induced aggregation of washed human platelets. The ability of green- tea catechins to inhibit adenovirus infection and adenain, the human adenovirus 2 endopeptidase, was reported. EGCG proved the most potent inhibitor of four green-tea catechins tested. The viral protease adenain appeared to be the target of EGCG, so it is possible that all adenoviruses are sensitive to its action.
The Chinese have known about medicinal qualities of Green Tea since ancient times, treating everything from headaches to depression.
The three "Es"
enjoyment (soothing)
energy (caffeine)
essential health benefits (antioxidants)
Provides support for a healthy weight loss program, gives the energy needed to maintain an active lifestyle, health, and longevity. The appetite suppressor, Vanadium, reduces calorie intake. Thermogenesis, or fat metabolism, is increased, because of the EGCG/caffeine combination, therefore burning fat.
EGCG fights free radicals. Fatty acids and lipids in the brain are susceptible to the effects of free radical perodixation. Much of the aging of the brain is attributed to perodixation. The EGCG helps to keep us young, alert, and able. Researchers have found that EGCG has inhibited tumor growth in both skin and gastrointestinal tracts. EGCG may fermented be able to obliterate cancer cells, without harming neighboring tissues.
(http://vitanetonline.com/forums/Index.cfm?CFApp=1&Message_ID=3117)
---
Can Green Tea And Pomegranate cream Help The Skin?



Date: March 07, 2014 03:53 PM
Author:
Darrell Miller (dm@vitanetonline.com)
Subject: Can Green Tea And Pomegranate cream Help The Skin?

What is pomegranate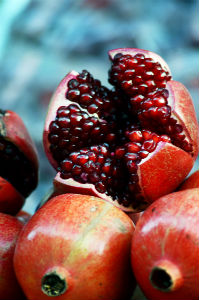 Pomegranate seed cream takes care of your skin from the outside and within. Pomegranate seed oil takes a shot at the outside to minimize the presence of lines and indications of maturing; inside, pomegranate seed oil is a dietary supplement rich in sound dietary fats and omega-3's. Regularly, an eating methodology rich in sound fats, vitamins, and hostile to oxidants gives skin the building squares it needs to look brilliant and adolescent.

The pomegranate has been in development for thousands of years. There is confirmation to help asserts that it has been in development since 3000 BC. And it has not gone unnoticed. The pomegranate appears in the Bible, in Egyptian tombs, and in eastern and western centerpieces.

Pomegranate on skin
Pomegranate seed cream animates the handling of collagen and the multiplication of skin units. Collagen is a vital structural protein that is available in the connective tissues of skin cells. As collagen breaks down, skin begins to look thin and dry and scarce differences show up. Utilizing pomegranate seed oil as a major aspect of a saturating routine helps to modify collagen and fortifies skin units to process firm, young skin.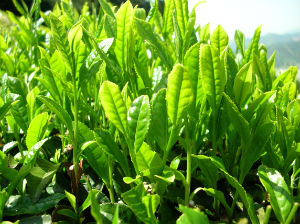 What is Green Tea
Green Tea oil has numerous utilization, one of them being a skin mind item that offers some stunning profits, especially to tired, slack skin. You are dependably best to utilize characteristic items on your skin, on the grounds that large portions of the produced substance elements in advanced business skin mind planning can accomplish more mischief than great.

Numerous individuals wonder why characteristic items ought to be superior to uncommonly planned business synthetics that you can discover in your neighborhood store or drug store. One reason is that numerous business items hold savage chemicals, for example, surfactants and additives that can become scarce your skin and uproot its regular defensive oils. Green Tea oil does neither of these things, yet delicately soothes tired skin without irritating the offset of your regular skin oils.

Many synthetics hold cleansers that are utilized as a part of cleaning up fluids and washing powders: might you rub cleaning up fluid into your face? Might you purify your physique with cleanser powder? Obviously not, however this is adequately what you are doing when you utilize some of these business "skin mind" items. And that is without actually saying the additives yet.
(http://vitanetonline.com/forums/Index.cfm?CFApp=1&Message_ID=3050)
---
What Are Some Natural Cholesterol Lowering Supplements?



Date: December 10, 2013 02:30 AM
Author:
Darrell Miller (dm@vitanetonline.com)
Subject: What Are Some Natural Cholesterol Lowering Supplements?

What Are Some Natural Cholesterol Lowering Supplements?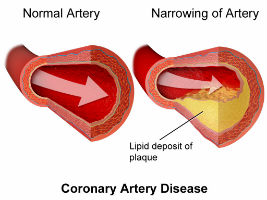 Cholesterol is a lipid, or a fat, which is produced by the liver. Though many know it not, cholesterol is essential for the normal function of the body. Amazingly, each and every cell of the body contains cholesterol in its outer layer. This lipid serves several critical functions. Most importantly, cholesterol aids in building and maintaining cell membranes. The compound also determines which elements can pass through a cell membrane and which cannot; put differently, it determines cell permeability. The compound is also essential in the production of sex hormones, including androgens and estrogens.


LDL and HDL

Like most other chemical elements found in the body, cholesterol is only helpful if it is available in the right proportions. Low or high levels of cholesterol are harmful. However, high cholesterol levels can cause the most devastating effects on health. It is of great importance, to control cholesterol levels in the body. Failure to do this, you are at risk of developing several health complications. Some of these include atherosclerosis, a condition where arteries become extremely narrow to allow proper circulation; heart attack, caused by clogged arteries; stroke, caused by blood clots that prevent arteries or veins from transporting blood to the brain; and angina, a condition that develops when the heart muscles do not get enough blood.

About Cholesterol Levels




Cholesterol levels can always be brought to optimal levels by behavior and lifestyle change. This may include avoiding foods saturated in fats, quitting smoking and drinking, and exercising. There are also supplements that are quite effective in restoring cholesterol levels to the optimal levels. Some of the popular and effective supplements include red yeast rice, niacin, and guggul. Others are fish oil and Green Tea extracts. Though different from the outlook, all cholesterol supplements achieve their objective in a similar or closely related ways. Most importantly, the supplements are useful in raising HDL (high density lipo-protein also called good cholesterol) levels while at the same time lowering triglycerides (another class of fats found in the blood stream).

References:
http://www.webmd.com/vitamins-and-supplements/lifestyle-guide-11/supplementing-your-heart-health-omega-3-plant-sterols
http://www.medicalnewstoday.com/articles/9152.php
(http://vitanetonline.com/forums/Index.cfm?CFApp=1&Message_ID=2921)
---
Various benefits of green tea that help you to extend your life



Date: December 05, 2013 01:34 AM
Author:
Darrell Miller (dm@vitanetonline.com)
Subject: Various benefits of Green Tea that help you to extend your life

Green Tea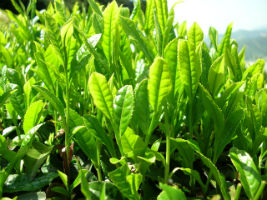 All the experts say that an apple in a day can extend your life for five years or more, but very few people know that this rule is applicable on Green Tea as well. Since Green Tea is one of the best source of nutrition's and antioxidants that's why it is also known as the best drinking beverage on the earth and its antioxidants play a key role in extension of people's life.

Benefits of Green Tea

As we said great tea is full of antioxidants that means these antioxidants and nutrition can reduce your aging process and can keep you younger for a longer time. That means it will not only add years in your life, but it you will remain younger as well for a longer time compared to other people.

Other than this, it can also help you to burn your body fat very quickly and a study proved it that those people that drink Green Tea burnt extra 200 calories compared to other people. It also enhances the efficiency of liver and as a result of this metabolic rate also increases many fold. That means you will not need to worry about your extra weight and with a toned and healthy body you can surely add few extra year in your life time.

Along with weight control and reducing aging Green Tea can protect you from a variety of heart diseases, blood pressure, diabetes, arthritis, Alzheimer's, allergies and a variety of cancers as well. Other than this, Green Tea is highly effective in improvement of immunity system as well and when you stay away from so many of these diseases, then you stay healthy, fit and fine and as a result of this your life expectancy automatically increases many fold compared to those people that remain ill and vulnerable to many diseases.

(http://vitanetonline.com/forums/Index.cfm?CFApp=1&Message_ID=2916)
---
Green Tea - A Powerful Antioxidant



Date: December 27, 2012 11:45 AM
Author:
Darrell Miller (dm@vitanetonline.com)
Subject: Green Tea - A Powerful Antioxidant

Green Tea
Green Tea which is basically obtained from the leaves of Camellia Sinensis, is treated as a medicinal herb. It is gaining popularity all over the world with its medicinal value, which is used to prevent many diseases.

Advantages of Green Tea:

Consuming Green Tea on daily basis makes your bones stronger. This is because of the fluoride content present in it, which is very helpful in strengthening the bones.

It helps to maintain your blood sugar levels by improving the lipid and glucose metabolism, thereby balancing the metabolic rate.

Its intake helps in preventing early aging and makes your skin glow.

It helps to maintain cholesterol levels and increases the good cholesterol levels in blood.

It prevents failure of liver transplantation by destroying harmful free radicals.

It is also known to reduce stress, prevent tooth decay, teeth cavities, ear infections, allergies, food poisoning, etc.

It also works effectively for HIV, asthma, flu, high blood pressure, liver diseases and almost all types of cancers like, ovarian cancer, breast cancer, stomach cancer, prostate cancer, pancreatic cancer, bladder cancer, etc.

Why is Green Tea a powerful antioxidant herb?

This herb is considered as powerful antioxidant herb because it EGCG content which helps the body kill free radicals which are harmful and which causes early aging of skin, liver transplantation failure, causes cancer, etc. Green Tea contains very high concentration of antioxidants called polyphenols. It is beneficiary to take 2-3 cups of Green Tea or 2 - 3 - 500mg tablets every day. With regular exercise and proper diet, Green Tea helps in weight reduction.
Regular intake of Green Tea helps you to be healthy and prevents from attack of diseases. The anti oxidants, which are helpful in defending your body against diseases, are available in high concentration in Green Tea. It is advised to have at least a cup of Green Tea every morning on empty stomach.
(http://vitanetonline.com/forums/Index.cfm?CFApp=1&Message_ID=2779)
---
Does Green Coffee Bean Extract Help With Weight Loss?



Date: December 12, 2012 10:56 AM
Author:
Darrell Miller (dm@vitanetonline.com)
Subject: Does Green Coffee Bean Extract Help With Weight Loss?

Green coffee beans
Green coffee beans are the seeds of a coffee plant that have not been roasted and usually have a high content of chlorogenic acid, which play a critical role in metabolic reactions in the body. It helps to break down fats, promote carbohydrate absorption, control the levels of blood sugar and also act as an antioxidant. Coffee beans are usually soaked and then concentrated to be able to get the green coffee extract. Clinical studies have shown that daily intake of about 400 mg of the coffee bean extract before taking breakfast allow one to lose one pound every week without altering the diet. This is explained by the ability of chlorogenic acid to burn out fat. A certain research also showed that taking 700mg of these extracts once a day enables one to lose weight daily. These clinical studies have been backed up by reviews from people who have used the green coffee extract. Chlorogenic acid is a plant polyphenol with a variety of antimicrobial properties and ability to suppress the absorption of glucose leading to weight loss. Roasted coffee beans usually have a very low chlorogenic acid concentration which breaks down during roasting of the beans.

Antioxidant properties

Researches have shown that this acid is a tumor inhibitor by nature, and it does this by preventing carcinogenic agents from integrating with DNA and resulting in cancer. It has been proven to prevent cardiovascular diseases, atherosclerosis, and type II diabetes. Most supplements of green coffee have piperine and Green Tea, and other contents that focus on burning fats. When buying green coffee extract, establish all the contents and the effect. One should not drink much coffee. There is no need for coffee, one will get all the nutrients including a small amount of caffeine as an energy boost, so extra coffee might just amp you up to much.

(http://vitanetonline.com/forums/Index.cfm?CFApp=1&Message_ID=2748)
---
How Does Green Tea And African Mango Help With Weight Loss?



Date: December 11, 2012 12:34 PM
Author:
Darrell Miller (dm@vitanetonline.com)
Subject: How Does Green Tea And African Mango Help With Weight Loss?

Weight Loss

There are numerous weight loss concepts and supplements available on the market today. But finding a weight loss supplement that's safe and effective is quite a tough task. You all know that no magic is going to happen within a night when it comes to weight loss. The fact is you have to reduce the amount of calories you intake for weight loss. Though the safest methods for losing weight is regular exercising and consuming proper diet, but often people get frustrated as these ways are very complex and long term process. Hence many people are switching towards natural weight loss supplements which are safe and you'll get the positive results in short span of time. Finding ways will speed up the process of burning excess fat and make it easier.
Green Tea and African mango supplements
Green Tea and African mango supplements are one such promising product which helps individuals to lose weight effectively. Green Tea is a rich source of antioxidants especially polyphenols known as catechins. It is made up of un-fermented leaves. Apart from tea form, Green Tea supplements are found in the form of capsules, liquid extract and dried powder. Green Tea/mango speeds up the metabolism and burns excess fat at a faster rate. They turn off the receptors that compel you to eat more.

Green Tea

Green Tea has the ability to reduce excess water and fat from the body, increases its energy consumption and stimulate an effective metabolism. Consuming Green Tea liquid extract containing catechins in accord with regular exercising increases persons ability to lose excess abdominal fat and improved their triglyceride levels.
African mango
African mango is a rich source of fiber food. And all you know that a balanced and healthy is a high source of fiber. The mango supplements are available in the form of pills, tablets and powder. African mango is a great supplement that works for weight loss. It accelerates the metabolism of the body. When consumed mango extract it diminishes nutrient blocking toxins that allows the body to obtain the energy it requires to burn the excess fat. African mango contains vitamin B. The Vitamin B helps to speed up metabolism of other essential nutrients such as carbohydrates, proteins and fats. It has the power to suppress the appetite and makes your body sensitive to Leptin.

Leptin is a hormone that regulates you from overeating. African mango supplement also helps you to lose weight by slowing down the digestion process, you feel full stomach for a longer time being a high source of fibre. The fibre present in Mango helps suppress your appetite and flush out the toxins from your body. A recent study has been proven that Green Tea/mango both emerged as great weight loss products, if consumed regularly and should be taken in proper dosages. One can get much faster results if these supplements are followed with routine exercises. Though consuming these dietary supplements are safe and have no side effects, but it is suggested to consult a doctor, prior to consumption a person having any medical history. The Green Tea / mango supplements were proven to be the best weight loss aid , so choose the high quality products which provides quicker results.
(http://vitanetonline.com/forums/Index.cfm?CFApp=1&Message_ID=2746)
---
Green Tea



Date: November 24, 2012 10:28 AM
Author:
Darrell Miller (dm@vitanetonline.com)
Subject: Green Tea

History of Green Tea.

Green Tea originated in China and it has been used as a beverage and for medicinal reasons in China and most of Asia. In Asia besides China, Green Tea is common in Japan, Korea, Vietnam and Thailand. The book written by 'Lu Yu' from the Tang Dynasty in China is to date considered as the most important book in the history of Green Tea. The book is called the " Cha Jing" or "Tea Classic". It was written between 600 and 900 AD.

The book details the medicinal qualities of Green Tea which include, Easing effects on alcohol, curing blotchiness, acting as a stimulant, quenching thirst, curing the beriberi disease, eliminating indigestion, improving the brain and urinary functions and also preventing fatigue. Green Tea was used in Asia to help in almost everything, that is from, helping to heal wounds and bleeding to regulating the body temperatures and blood sugars. It was even used to promote digestion.
Recently, Green Tea has become popular in the west where Black tea was mainly consumed. Green Tea today is being used as a raw material for extracts mostly used in beverages, dietary supplements, healthy foods and even in cosmetic items. Green Tea varies in varieties depending on the country its grown, the growing conditions, the desired type of Green Tea, the production process and the harvesting time.

How its made.

The general process of making a cup of Green Tea entails, using 2 grams of Green Tea leaves for 100ml of water or rather, a teaspoon of Green Tea leaves per a 5 ounce cup of water. When making Green Tea, the hottest temperature for the water should be between 81 degrees and 87 degrees and the lowest temperature should be between 61 degrees and 69 degrees. Low quality green leaves will mostly require more heating or steeping time than high quality tea leaves, however if you steep or heat for too long it may result in a bitter taste regardless of the quality of the tea leaves.

Benefits Of Green Tea.

Green Tea contains a variety of amino acids, carbohydrates, enzymes, vitamins, sterols, lipids,carotenoids, polyphenols, tecopherols and caffeine among others. In a 2012 scientific study, it was concluded that Green Tea actually does help in reducing certain types of cancer like prostate cancer, breast cancer, ovarian cancer and endometrial cancer. the study concluded that a compound contained in Green Tea not only inhibits the growth of cancer cells but also kills then without causing harm to the healthy body cells. A study in the university of Geneva in Switzerland found out that people who drank caffeinated Green Tea lost more calories than those who drank regular tea which means it can be of great help to dieters.

Cholesterol

Drinking Green Tea also helps lower the total levels of cholesterol and improve the ratio of HDL cholesterol (Good) to the LDL cholesterol (Bad). A Dutch study has shown that the more one consumes Green Tea the less severe the clogging of the heart's blood vessels especially in women. The Green Tea antioxidants help improve the flexibility of the blood vessels thus making them less vulnerable to clogging. Other studies have shown that Green Tea can also help prevent tooth decay since it has the ability to destroy bacteria.
(http://vitanetonline.com/forums/Index.cfm?CFApp=1&Message_ID=2736)
---
The Benefits of White Tea!!



Date: November 23, 2012 01:25 PM
Author:
Darrell Miller (dm@vitanetonline.com)
Subject: The Benefits of White Tea!!

White tea is a special variety of lightly oxidized tea which has undergone very little processing. It is originally native to China and in recent times it has been cultivated in Nepal, Thailand and Taiwan. White tea has been popular in China for over a thousand years and was the preferred drink of the rich elite of the nation. It came into prominence during the reign of the Soong dynasty. It was considered precious and was presented as tribute to the Emperor.

According to legend Emperor Hui Zong lost most of his kingdom in his pursuit for the perfect white tea. White tea is an integral part of Chinese history and was a part of many of their traditional ceremonies. The rest of the world has only recently adopted this exotic beverage.

How Is It Produced?

White tea is derived from the Cammelia senensis plant and takes lot of time and effort to produce properly. The leaves and buds of the plant are carefully steamed and subsequently dried. It is not processed or rolled extensively like black or Green Tea. This makes white tea lightly oxidized and this unprocessed quality may be the reason for its numerous health benefits. We look at some of the health benefits associated with white tea.

An Antioxidant And More!

White tea contains antioxidants which help in protecting the body from harmful free radicals. These free radicals accelerate aging and damage DNA. White tea has substances which are effective against malignant cells and can help treat stomach, colon and prostate cancers. Flavonoids are a special variety of antioxidants which restrict the growth and development of cancerous cells. White tea has been shown to help in lowering blood pressure and promoting arterial functioning. It causes a reduction in the consistency of the blood and promotes smooth blood circulation. It protects against stroke by promoting a healthy circulatory system.

Active Ingredient Catechins:

Catechins are another group of antioxidants, which can help regulate cholesterol levels in the body. These antioxidants reduce bad cholesterol and prevent the arteries from hardening. White tea drinkers are reported to have greater strength and bone density. Also drinking white tea has shown positive effects for people suffering from bone related disorders like osteoporosis and arthritis.

This tea provides natural defensive against viruses and bacteria. It is conducive for the health of the immune system and provides protection against a variety of immune disorders. White tea contains small amounts of fluoride compounds which help keep your teeth healthy and clean. It eliminates the bacteria responsible for bad breath, tooth decay and plaque. It removes free radicals from the tissue and reverses the effects of weather, stress and poor dietary preferences to give you healthy glowing skin. White tea has many other health benefits to offer.

Its consumption is linked to increase in metabolism, weight loss and reduction in the symptoms associated with type-2 diabetes. White tea is a natural product free from excessive processing and harmful chemicals. It offers many health benefits and does not cause any harmful side effects. It is slowly gaining popularity as a health supplement among the global population.
(http://vitanetonline.com/forums/Index.cfm?CFApp=1&Message_ID=2735)
---
Green Coffee Bean Extract



Date: November 22, 2012 10:31 PM
Author:
Darrell Miller (dm@vitanetonline.com)
Subject: Green Coffee Bean Extract

Many studies have been carried out to establish the health benefits of Green coffee bean extract for several years. It was just in 2012 that some group of scientists revealed a particular study that demonstrated Green Coffee Bean Extract's effectiveness in contributing to weight loss. Leading this study was Dr Joe Vinson, a scientist from the University of Scranton. On the same note, sixteen over-weight people also participated in the study. They were all given varying doses of the Green Coffee Bean Extract for a period of 22 weeks.

These participants lost around 17 pounds when the study ended. They did not report any side effect. Moreover, they were under no exercise plan or diet change during the period of study. The coffee powder that people normally use is prepared after roasting some green coffee beans. The extract is obtained from green coffee bean at a temperature of about 70°C for 2 hours using 70 percent of ethanol. A green coffee bean extract is a yellowish brown hygroscopic powder that has high polyphenols levels referred to as hydroxycinnamic acids, which contains caffeic and chlorogenic acids.

Green coffee bean extract and weight loss

A Japanese scientist, known as Hiroshi Shimoda, did a research about the green bean extract and discovered that it facilitates body weight loss. The weight loss is brought about by some two natural chemical compounds found in the green coffee bean. Since coffee beans are not roasted, they still have their natural chemicals that can otherwise be lost if they are roasted.

The two natural chemicals are chlorogenic acid and caffeine which jointly lead to loss of weight. The caffeine in coffee works by stimulating the release of fatty acids from the fats stored inside the body. The chlorogenic acid, on the other hand, helps the liver to process the released fatty acids thus resulting in weight loss. If one consumes 1kg of food containing 10g of green bean extract daily for 14 days, then the increase in weight can be suppressed by about 35 percent.

Other Health Benefits of Green coffee bean extract Anti-aging Benefits

The chlorogenic acids in green coffee bean destroy any free radicals formed within the body through metabolism. If such free radicals are left, they can destroy the cell membrane and trigger some ageing symptoms. By destroying such harmful radicals, green coffee bean extract actually slows down the natural aging process. Some studies also reveal that the absorption capacity for oxygen radicals by the green coffee extract is twice that of Green Tea or grape seed extracts.

Reduce Blood Pressure

Animal research also reveals that chlorogenic acids in the green bean extract helps in alleviating high levels of blood pressure. Considering the results of this particular study, some research was further conducted on human beings. This experiment, performed on people with mild hypertension, revealed that the consumption of the green coffee extract supplement contributed in lowering high blood pressure levels. When a dose of about 185mg of green coffee extract supplement was consumed, the extract proved quite effective in reducing symptoms of hypertension. Hence they are often used for the treatment of the same.
(http://vitanetonline.com/forums/Index.cfm?CFApp=1&Message_ID=2734)
---
Camellia Sinesis



Date: November 22, 2012 11:03 AM
Author:
Darrell Miller (dm@vitanetonline.com)
Subject: Camellia Sinesis

Black Tea

Among beverages, many varieties of tea exist including oolong, green and black tea. they are in fact quite similar in their natural state and chemical composition. However, the benefits of black tea extract has begun proving its mettle after the rather heavy overdose of information and research on Green Tea. The important ingredient that has made tea a rage in alternative medicines in the modern times is the contents of polyphenol which is beneficial in reducing fat absorption and aiding weight loss. In fact, while Green Tea extract has about 30-40% of water soluble polyphenol, black tea has about 10% .
Benefits:

What has however been proven through recent clinical studies is that the four kinds of polyphenols found in black tea extract are more active on adipose tissue mass, liver lipid content thereby suppressing body weight more effectively as compared to Green Tea. Green Tea is the fresh plucked leaves of the camellia sinesis plant while black tea extract is made from the fermented leaves. While the Green Tea leaves are only lightly dried, black tea leaves are fully oxidized. Both contain flavonoids known for their beneficial effects on the human body .

However because of the excessive oxidation in black tea, the flavonoids convert to complex theaflavins and thearubiglins.These are antioxidant known to be tremendously potent in effectively countering cancers, stroke and heart ailments. Potent Health Benefits *Its proven to affect on triglycerides present in the blood thus affecting body weight issues dramatically. In fact clinical observations have proved that it induces reduced levels of cholesterol with no side effects on fat soluble vitamins.

It's safe usage could not have been proved better:
*Black tea extract according to a study in Japan lowers the re-absorption of bile by the system by binding itself to the bile acids. This in turn is supposed to increase the excretion of cholesterol from the body.

* Two key ingredients theanine and caffeine are known to increase and enhance cognitive performance and help improve mood and increase alertness particularly in moments of demanding mental activity.

* The polyphenols increase metabolism, circulation and helps in not only detoxification but lowering of fat mass in the body.

* The antioxidant quercetin, in black tea has been linked to lowering of risk and incidence of pancreatic cancer.

*Black tea consumption over a long period of time has been linked to lower incidence of skin pappilomas and better protection against ultraviolet radiation.

An intake up to three cups is said to have beneficial effect but again discretion should be maintained in cases of hypertension, blood pressure and anxiety, who could do without the effect black tea extract has on blood circulation and heightening of alertness.Without a doubt black tea extract remains one of the most common proven natural formulas with great benefits.
(http://vitanetonline.com/forums/Index.cfm?CFApp=1&Message_ID=2732)
---
Hair health



Date: July 16, 2012 08:39 AM
Author:
Darrell Miller (dm@vitanetonline.com)
Subject: Hair health

Hair health
Caring for your hair can be quite tricky sometimes, especially if you happen to own a little longer strands than average. The joy of keeping hair is seeing it shinny, silky, strong, consistent and admirable luster that it comes with. However, archiving these properties is next to impossible if there happen to be one to two hair disorders or diseases interacting with your hair.
The commonest and perhaps most frustrating of the hair disorders is hair loss, whichever the cause, the results are nowhere near to pleasing. Other disorders and diseases that make our hair loss its admirable beauty and luster include; trichodystrophy, alopecia areata, Telogen effluvium, Androgenetic alopecia, Infectious folliculitis, Lichen planus, Lupus erythematosus, Ringworms just to name but a few.
You must have noted that a lot of hair shampoos, conditioners and "hair food" gels use a lot of herbal additives nowadays for improvinng hair health. Use of herbs is a natural way that can restore dry damaged or diseased hair and stimulate faster growth of stronger hair strands. You may apply hair herbal solutions directly to your hair and scalp or you may consume them for shiny and healthy hair depending on the formulation. Herbs can also go as far as treating dandruff, hair loss and restoring your luscious locks.
Are hair herbal products safe?
Herbs are a natural and safe way of treating and restoring hair health unlike their synthetic counterparts, this does not however mean that they are completely safe for everyone. Some people may have allergic reactions from use of some herbs so if you suspect any possibility of an allergic reaction you may want to perform a little test before using the herbs. You can apply a small amount on your wrist and check after two days to see if there is any reaction before proceeding to use the particular herb. Be sure to consult with your physician especially if you are pregnant.
Common herbs used to restore hair health
Rosemary: according to experts, rosemary helps fight dandruff, stimulate rapid and strong hair growth, and bring back luster to your hair. To get the above benefits from this herb, you can add rosemary in foods, or formulate rosemary water through socking the foliage in a cub of warm water for some times. You can then use the resulting water to rinse your hair.
Horsetail: this herb is an excellent source of silica. Silica is good at strengthening the hair from its core while restoring the shine. Horsetail herb can be used through deriving a shampoo from its foliage. Add 2-3 table spoons of crashed horsetail leaves into ½ cup of hot water. The mixture is the added to baby shampoo. Use this to shampoo your hair regularly.
Aloe Vera: aloe Vera gel extract is known for its numerous medicinal properties such calming irritated skin in addition to its antioxidant and anti-inflammatory properties. When the gel is massaged into the scalp, it has the ability to restore the hair's PH balance while sealing in the hair moisture content and consequently acting as a perfect natural conditioner. Additionally, aloe Vera also stimulates hair growth and therefore used for Alopecia treatment.
Ginkgo Biloba: this is a well known herbal remedy for quite a number of health issues including improving blood circulation to the skin and brain. Due to this medicinal property, Ginkgo Biloba helps in delivering of extra nutrients to the hair follicles and promotes hair growth. It's therefore recommended by most health practitioners for hair loss treatment. Stinging nettle-this herb stops conversion of testosterone to DHT which is the major contributor of hair lose in men. Stinging nettle extracts and powders are available commercially and are most effective when used together with pygeum or palmetto. You can also make Green Tea from the dried and ground powder of its leaves.
Other similarly useful herbs for restoring your health include marigold, licorice, chamomile, parsley, birch and burdock.
(http://vitanetonline.com/forums/Index.cfm?CFApp=1&Message_ID=2667)
---
What are the Health Benefits of Green Tea?



Date: June 21, 2012 08:33 AM
Author:
Darrell Miller (dm@vitanetonline.com)
Subject: What are the Health Benefits of Green Tea?

Benefits of Green Tea
Green Tea health benefits are not hidden from the world anymore. Antioxidants are one of the most beneficial properties of Green Tea. This medicinal property alone can solve several health complications. A powerful antioxidant, which is found in Green Tea, is known as catechin. Medical experts say that among several types of catechin, Epigallocatechin gallate (EGCg) is the most effective one and Green Tea is a huge source of this type of antioxidant.
How Green Tea Helps to Achieve a Sound Health?
Being an immense source of various healing and beneficial properties, this tea is capable of providing numbers of health benefits. Below mentioned points can be referred to get a clear understanding about the efficiency of Green Tea.
Anti-bacterial Benefits
Catechin has a sterilizing effect on the body. After consulting various research reports it was found that catechin helped to fights off the bad bacteria of the body. The report also showed that it encouraged the growth of the good bacteria, which exist in almost every human body. Therefore, it can be said that catechin helps to prevent viral infections like flu and cold by building a strong immune system.
Decreases the Probability of Heart Diseases
The antioxidant property of this tea is a perfect solution for lowering the risk of heart diseases. It is a well-proved fact that catechin in Green Tea helps to reduce level of cholesterol, stress and blood pressure. As a result, the overall health of the heart and the cardiovascular system improves. Anti-aging Effect
Nowadays, almost everybody knows that antioxidants are highly efficient for destroying the free radicals, which are responsible for body's degeneration process. So, by killing and reducing the numbers of these harmful elements, this tea helps to stay young for a comparatively longer period of time.
It Lowers the Risk of Cancer
Free radicals are also the same complex substances, which damage the healthy cells of the human body and brain. Antioxidants in Green Tea help to protect the healthy cells and reduce the chances of certain types of cancer by destroying the free radicals.
Quickens Weight Loss Process
It can also help to accelerate the weight loss procedure. The basic idea behind weight loss is restricting the intake of fatty foods and an increasing the rate of metabolism. During medical trials, researchers observed that this tea helped to increase the metabolic rate, which ensured a speedy fat reduction. It was possible as the body was able to burn the excess fat quickly. So, it can be said that Green Tea can really reduce the extra bulges, if a person accompanies the consumption of Green Tea with healthy diet and exercise regimen.
Anti-diabetic Effect
The alkaline nature of this tea helps to lower the level of glucose in blood. But, it should be consumed without sugar to get that benefit. The anti-oxidizing and astringent nature of the ingredients of Green Tea improves the functions of pancreas, which in turn ensures better insulin emission and absorption of sugar. The overall effect helps to keep diabetes away.
After the overall discussion it can be concluded that a careful and supervised intake of Green Tea can help to alleviate several health complications.
(http://vitanetonline.com/forums/Index.cfm?CFApp=1&Message_ID=2656)
---
What Is A Good Bladder Support Supplement For Women?



Date: March 31, 2012 09:13 PM
Author:
Darrell Miller (dm@vitanetonline.com)
Subject: What Is A Good Bladder Support Supplement For Women?

Bladder Support
The bladder is a muscle held and supported by the pelvic muscles. It's an organ shaped like a balloon. Its function is to act as a collection area for urine produced in the kidneys. It does this before excretion of the urine from the body, that is, urination.
Infection
Bladder infections are common to both women and men. A bladder infection results from the growth of bacteria along the urinary tract. The fact that it is a bacterial infection means that it is easy to cure and control. It is important however, for an individual to be aware of the symptoms of bladder infections. Common bladder infection symptoms are but not limited to: Nausea and vomiting, Painful urination and cloudy or bloody urine, Fever and chills, Lower back pain, Increased frequency of urination and an urge to urinate even when one has a small amount of urine or there is no urine at all.
Medication such as antibiotics are commonly used in treatment of bladder infections. However, herbal and natural supplements are readily available in treating bladder infections by relieving a patient of the symptoms experienced.
Taking bladder supplements helps in relieving symptoms and at the same time it helps in preventing re-occurrence of the bladder infections in the long term. These supplements may include Green Tea, Dandelion, Vitamin C & A, Cranberry and Colloidal Silver. Supplements are much more preferred rather than medication such as antibiotics because of the side effects experienced.Thus supplements are preferred to antibiotics in bladder support.
D-Mannose bladder supplement is water-soluble. When taken, rather than the bacteria binding itself on the wall of the bladder, it binds itself on the D-Mannose. It is the removed from the body during urination. Its action in the body does not involve killing the bacteria as most antibiotics treatment does. Antibiotic treatments result to yeast infections.
It is advantageous since its absorption and excretion is rapid from the kidneys. It is not limited to a specific age group or sex and it is safe to use during pregnancy. Research however has found out that it interferes with fertilization when taken while trying to conceive.
Cranberry bladder supplement is also a preferred supplement. It has the ability to prevent bacteria in the bladder from attaching itself to the bladder wall. The acidity in the berries also has the ability to create a non-conducive environment for bacteria growth. This leads to excretion of the bacteria together with the urine.
There are other ways of preventing bladder infections. For women, a recommendation is to wipe your genital from front to back in order to keep bacteria away from the urethra and the vagina. Prevention of bladder infection may involve the preference of showers rather than baths.
Before starting on any bladder support supplement, it is vital to consult a physician. This ensures one's moves as one method of treatment may not necessarily work for another. Bladder infections pose a threat to kidney infections when left untreated promptly and this can lead to more complications and problems earlier not anticipated.
(http://vitanetonline.com/forums/Index.cfm?CFApp=1&Message_ID=2625)
---
Benefits of Olive Leaf Extract



Date: December 17, 2011 08:13 AM
Author:
Darrell Miller (dm@vitanetonline.com)
Subject: Benefits of Olive Leaf Extract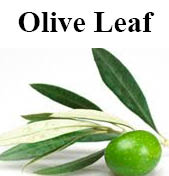 Olive Leaf Extract
History of Olive Leaf Extracts (Olea Europaea) In Medicinal Use
Usage of Olive leaf for medicinal usage dates back to 2925 BC, with the ancient Egyptians. They regarded it as a symbol of power bestowed from the heaven for the benefit of humans. Later, in 776 BC, ancient Greeks awarded "olive leaf wreaths" to the Olympic Games winners, and it continues till today. It is believed in the Greeks mythology that Olive leaf was created by goddess Athena, who first planted it in Acropolis and endowed it with miraculous powers.
The first reported use of olive leaves for Fighting diseases was in year 1811 with Dr. Pallas using liquid extract from olive leaves to treat malaria. In the mid 1850's, olive leaf tea was used to treat fever and malaria in England. In the 1960's, in Italy, it was used to control blood pressure and treat heart problems and intestinal muscle spams.
Olive Leaf - An Inexpensive Solution For Diseases
Olive leaves are the leaves of olive tree (Olea europaea). Olive leaves are popular for their health benefits and flavor, and the leaves have been medicinally used in various places and times. Olive leaf Extracts (OLE) and natural olive leaf are in markets now as immunostimulator, anti-aging and antibiotic. It has been proven with clinical evidence that it regulates blood pressure and has antibacterial, anti-inflammatory and anti-fungal properties. Recently, a liquid extract made from olive leaves got in international focus, when it was shown that its antioxidant capability was twice as powerful as Green Tea and much more that than vitamin C.
Health Benefits Of Olive Leaf Extracts
Olive leaf extracts are commonly used to fight viral infections like flu and cold, yeast infections, herpes and shingles. Olive leaves have also been shown to alleviate bad cholesterol or LDL (low-density lipoproteins). Researchers have established that olive leaf reduces blood pressure and increases blood flow by relaxing the arteries. Olive leaf extracts may also prove helpful in stroke, brain edema, infarct volume and other neurological disorders.
Olive leaf has strong antioxidant properties, which help the body from the harmful effects of free radicals. Free radicals can damage the cells due to their reactive chemical nature, if they are not eliminated. Interestingly, a recent research also shows that the antioxidant properties of olive leaf are also effective in treatment of tumors, and in the cancers of breast, skin, liver, colon and prostrate.
Olive Leaf Usage
Olive leaf extracts are available, and can be consumed in various forms. It is obtainable as dried leaf tea, liquid concentrate, capsule or powder form; however fresh leaves or leaf extract are considered more beneficial.
Medicinal Nature Of Olive Leaf Extracts
1. Anti-Inflammatory: It has anti-inflammatory properties, useful to treat gastritis, acidity and other stomach problems.
2. Immunity: It increases immunity power against diseases.
3. Reduce pathogens: It curbs over the generation and spread of pathogens in the body. It controls the growth of viruses and bacteria.
4. Treat obesity: Olive leaf tea reduces obesity when consumed regularly.
5. Acne treatment: The strong antioxidant content s of Olive Leaf Extracts (OLE) clean the skin from inside, and help the skin to remain wrinkle free and maintain a youthful look.
6. Good for Heart: Olive leaf extracts are helpful to control cholesterol and blood pressure.
(http://vitanetonline.com/forums/Index.cfm?CFApp=1&Message_ID=2545)
---
Free Radicals And Cancer, How Do I Combat Free Radicals?



Date: October 12, 2011 01:09 PM
Author:
Darrell Miller (dm@vitanetonline.com)
Subject: Free Radicals And Cancer, How Do I Combat Free Radicals?

Free Radicals Overview
Free radicals, just the very sound of those words are so dreaded in so many consultation clinics around the country today, this substance has mainly been linked to cancer and its proliferation but what else is there to know about free radicals and cancer. This is what we will be looking at as we go along this article. These free radicals are organic molecules which are primarily the cause for aging, damaged tissues, and a variety of diseases. The main property that causes them to bind with other molecules in the body there by causing damage is because it is unstable. This is the non-stop process that these molecules will do, destroy cells, takes away its vigor and initiate this pro aging process. In a way it is the natural order of things, our world is filled with so many unstable molecules and just like us, there survival instincts kick in and they have to keep stable. Outside the body, that's all good, no harm for us, but when the same process occurs inside that's where our own survival instincts come in and helps us think of ways to stop this process of degeneration. With this degeneration process of cells being damaged, it is not far fetch to see these free radicals as the cause of some disease most especially Cancer.
Cancer
Cancer has been a close second as the top killing disease in America for the past few years now, 2011 is not over yet so there is no ranking out but my guess is, the top 2 will most likely be the same with number one still being heart disease. Cancer is basically characterized by out of control cell growth. There are many classifications of cancer and one thing remains constant, it is characterized or named based on what type of cells it began to damage to cause the eventual cancer. For many of us out there what we do not want to here are malignant tumors in the body and this can occur based on 2 things, when cancerous cells spreads around the body through the bloodstream which is often referred to as an invasion process and the second is when the cancerous cells divide and grow leaving tissues metastasized in a process called mestastasis. Tumors grow and uncontrollably which are lumps of masses that interfere with our normal bodily functions and causes systems to crash like our digestive and nervous systems just to name a few.
The Answer:Antioxidant
Antioxidants has been well known to be one of the best ways to fight cancer, present in many foods, these molecules does its handy work against cancer by going to the source. More research needs to be done in its healing effects but as an effective treatment it has been proven to be an integral part in minimizing further proliferation of damaged cells. Antioxidants have been shown to have an amazing characteristic against free radicals and that it plays an integral role in killing these cell damaging molecules in the body.
List of antioxidants:
This by far a complete list, but it will get you get started with an antioxidant program to help prevent disease caused by free radical damage.
(http://vitanetonline.com/forums/Index.cfm?CFApp=1&Message_ID=2502)
---
Your Diet May Be What's Causing Your Acne



Date: September 19, 2011 06:05 PM
Author:
Darrell Miller (dm@vitanetonline.com)
Subject: Your Diet May Be What's Causing Your Acne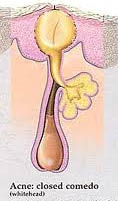 Although dieticians and physicians maintain that diet does not cause acne, this is not strictly true. Even dermatologists argue the point, but while it is generally agreed that eating fatty foods or excessive quantities of chocolate will not in itself lead to acne, there are certain valid arguments that diet has a role to play. Recent research has shed new light on dietary factors that can help to promote acne symptoms, if not being the sole cause of them.
Before discussing that, it is important to understand why acne gives rise to the symptoms that it does: lesions in the form of whiteheads and blackheads, pustules and cysts. While not necessary to discuss the biochemical details, the part that your diet has to play will not be understood without considering the effect of hormones on acne.
The reason that teenagers in particular appear to be more prone to acne is that an increased production of hormones has an effect on the condition that causes the symptoms of acne. Fundamentally, acne is characterized by the infection and inflammation of a mass of oil and dead skin cells within the pores of the skin, particularly on the face, neck, chest buttocks and back. If we discuss each of these elements first, and how they are created, then the relationship between diet and acne will become clear.
At a certain time in their lives, people experience a spurt of growth and develop sexually. This is initiated by the secretion of hormones, particularly of male sex hormones collectively known as androgens, and by various hormonal 'Growth Factors'. This stage of human development is known as puberty, although there is also an increase in androgen secretion by the adrenal glands just before menstruation and during pregnancy and menopause. Androgens such as testosterone are reserved not only for the male of the species!
An effect of androgens is to increase the rate of secretion of sebum from the sebaceous glands in the skin. The reason for this is unknown, though it has been hypothesized that its purpose is to waterproof the additional hair that is grown on the body at this time. Another suggested reason is as an olfactory warning to others to deter from sexual activity, in teenagers until their sexual development is complete, and in pre-menstrual, pregnant and menopausal women for obvious reasons. There is no substantial proof for any of these hypotheses, though the latter appears to make more sense than the former.
Irrespective of this, androgens also interfere with desquamation, and the dead skin cells within the pores tend to fall off irregularly and in clumps. This mix of dead skin cells and excess sebum clogs up the pores of the sebaceous follicles. Once this plug becomes infected with bacteria, the immune system is activated, inflammation occurs, and leukocyte action leads to pus formation. That is what is known as acne.
In order to determine how diet and acne are connected, it would be necessary to determine what components of our diet can either stimulate sebum production, or stimulate androgen secretion. If no such link could be found, then it would be fair to descry any connection between acne and the food you eat. However, there is a connection, and it is a positive one.
In addition to their main function, insulin and a hormone known as IGF-1 (Insulin-like Growth Factor 1 that helps promote growth in children) promote the secretion of testosterone, a male hormone or androgen. Knowing, as we now do, that androgens promote the secretion of sebum, then anything that increases the levels of insulin or IGF-1 within the body will also lead to sebum production and hence to acne. What that infers is that any foodstuffs that increase the insulin levels in the blood can also lead to acne.
This inference is supported in many ways. For example, it has been found that while drinking milk promotes a greater risk of acne, eating yoghurt does not. Why is this? It is known that milk can increase insulin levels because of its high sugar content. The effect of bacterial activity to produce yoghurt reduces the amount of sugars in the milk it is made from because the bacteria live on the lactose. The same argument applies to cheese, which promotes lower insulin levels than milk, if not as low as yoghurt.
This being the case, then a diet low in sugars and carbohydrates should reduce the incidence of acne generally. Recent research has indicated that a diet high in refined carbohydrates and sugar increases both IGF-1 and insulin levels in the blood. This then creates a surge in male hormones which in turn leads to excessive sebum secretion and intermittent shedding of skin cells and so on to the growth of bacteria and acne. It is a logical progression, supported both by theory and by observation.
So how should a person with a propensity for acne change their diet? Switch to fruits, vegetables and grains. Non-fatty meats are also acceptable, and .lots of fish and other seafood. Studies have concluded that diets rich in seafood lead to very low acne rates. The Japanese and coastal Chinese suffer very little acne in comparison with those taking a Western diet, particularly an American diet.
One of the reasons for this is that omega-3 fatty acids help to reduce both inflammation and sebum production. The same is true of Green Tea that contains antioxidants that reduce the blood levels of dihydotetosterone and hence of sebum secretion by the sebaceous glands. We could go on, and list supplement after supplement that contain antioxidants and other substances that can reduce the production of sebum and hence of the symptoms of acne.
Vegetable oils, on the other hand, with their high omega-6 fatty acid content, can drive up sebum production and the activity of the immune system and the inflammatory response. There are few doubts left that, while acne is not specifically caused by what you eat, diet can contribute to it and that acne and its severity can be eased by eating a diet low in carbohydrates and other sugar-promoting foods.
(http://vitanetonline.com/forums/Index.cfm?CFApp=1&Message_ID=2442)
---
Can Olive Leaf Boost My Immune System - answer is Yes



Date: April 06, 2011 03:01 PM
Author:
Darrell Miller (dm@vitanetonline.com)
Subject: Can Olive Leaf Boost My Immune System - answer is Yes

Olive Leaf And Your Health
Olive leaf is highly prized for its antimicrobial properties in booth food and supplement industries. For centuries, the leaf of the olive tree has been utilized as a natural antibiotic. It has become the subject of modern day scientific research in the past few years, and preliminary studies appear to be in favor of its age-old claims. In addition, it is now known to modulate immune responses and display potent antioxidant activities.
Olea europaea may be best known for its long association with Mediterranean cuisines although cultures around the world have also used various parts of the plant as flavor enhancers. Its medicinal value continues to gain prominence as recent studies point to the health benefits of the organic compounds it contains. Olive leaf is identified to be an excellent source of the phytochemicals hydroxytyrosol, oleuropein, and oleocanthal, all of which are known for their antioxidant and anti-inflammatory properties. In fact, fresh olive leaves are widely accepted to have an antioxidant content that is 400 per cent higher than vitamin C, that's double the antioxidant capacity of Green Teas.
Fights Bacterial and Viral Infections
Olive leaf is antiseptic in nature. It was an important ingredient in poultices used to treat war wounds in the ancient world. Elenolic acid is an organic compound naturally occurring in olive leaf, which is under scrutiny for its antibacterial and antiviral properties. This compound is described to be both bactericidal and bacteriostatic, which means it is directly involved in killing bacterial strains and at the same time interferes with bacterial cellular metabolism. In addition, the antiviral properties ascribed to olive leaf are attributable to its ability to viral protein synthesis necessary for viral replication. This explains why it is effective in the treatment of many known infections, such as candidiasis, shingles, herpes, and Epstein-Barr virus infectious mononucleosis. It has also been reported to reduce the symptoms of colds and flu and shorten their duration.
Scavenges Reactive Oxygen Species
The natural antioxidants found in olive leaf are believed to be the most powerful antioxidants in the market, and as such often marketed as anti-aging. Antioxidants are indispensable in the prevention of the tissue damage caused by reactive oxygen species, or ROS. Free radicals, the best known ROS, are among the group of by-products of oxygen metabolism in the human body. They are also deployed by cells in response to invasive pathogens. Each cell does have its own antioxidant defense, but an imbalance between endogenous antioxidants and ROS is quite common. Chronic stress and physical fatigue are thought to compromise the antioxidant defense of the body, which is restored by antioxidants found in the diet.
Boosts the Innate Immune System
Furthermore, olive leaf strengthens the innate immune system. Its proponents believe that regular intake contributes to the non-specific responses of the immune system, such as the production of neutrophils during inflammation. This type of white blood cells is often the first to engage with pathogens. By speeding up their releases, olive leaf prepares the body against infections.
If you want an Immune Boost, Give olive leaf a try!
(http://vitanetonline.com/forums/Index.cfm?CFApp=1&Message_ID=2266)
---
What is Dandelion Tea Good for?



Date: March 08, 2011 02:38 PM
Author:
Darrell Miller (dm@vitanetonline.com)
Subject: What is Dandelion Tea Good for?

Dandelion Root
Dandelion tea must be best known as a detoxifying beverage that has been associated with improving liver and kidney functions. In the old days the plant is often considered a pesky weed, but today health organizations, such as the European Scientific Cooperative on Phytotherapy, have endorsed its efficacy in relieving liver problems among others. The tea produces a pronounced bitter taste and is often sweetened, but it also packs large quantities of micronutrients.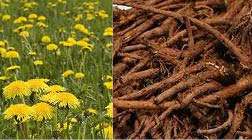 Peoples from the Old World are no stranger to dandelion tea, but the plant species are native to both Europe and North America. What we refer to as dandelion comprises a large group of flowering plants. The two most notable species are Taraxacum officinale and Taraxacum erythrospermum, both of which are used to make dandelion tea. The fact that it can be found right in your yard is the reason why health magazines regard this herb as one of the readily available nutritional powerhouses.
Maintains Intake of Nutrients during Weight Loss
Dandelion tea has been noted to contain significant levels of vitamins and minerals, the reason why it is popular among individuals who are following a weight-loss program. Many people seem to overlook the fact that depriving themselves of important food sources, such as whole grains, compromises their daily intake of dietary nutrients. Chronic dieting is particularly dangerous in the long run even for those who used to be physically healthy. Dandelion tea offers a solution to people on a diet by meeting the RDA for vitamin A and K and providing up to 30 per cent of vitamin C and vitamin B7. It is also rich in minerals like calcium, potassium, and iron.
Promotes Excretion of Toxins through Diuresis
Not surprisingly, dandelions have been used to aid a long list of symptoms and diseases, and it has been reputed as a natural diuretic for centuries. Due to its worldwide distribution, it is one of the few herbs that have earned visible presence in traditional medicine of the East and the West, and its use has always had something to do with the proper functioning of the liver and the kidneys. The bioflavonoids found in dandelion remove toxins from the liver, like ethanol metabolites, and facilitate their excretion through the urine.
Facilitates Absorption of Bioactive Compounds
Health professionals often point to the nutritional content of dandelion tea and other products from the herb. Most species of dandelions have been documented to be completely edible, and the quantities of bioactive compounds present in them have been compared with vegetables like spinach and broccoli. Consumptions of dandelions have even been considered tantamount to intake of dietary supplements as they are rich in phytochemicals that display the activities of many known polyphenolic substances found in black and Green Teas and other foods rich in antioxidants. While the plant contains high quantities of protein, carbohydrates, and fiber, the tea has been tied to more effective absorption of these bioactive compounds, making it an ideal beverage to match with any food source.
(http://vitanetonline.com/forums/Index.cfm?CFApp=1&Message_ID=2249)
---
Phytoestrogen, fish oil, and other Supplements may help With estrogen related diseases



Date: July 27, 2010 12:19 PM
Author:
Darrell Miller (dm@vitanetonline.com)
Subject: Phytoestrogen, fish oil, and other Supplements may help With estrogen related diseases

Many women fear breast cancer, as it seems out of control. In actuality, a woman's diet is something within her control and it can be the most powerful force in significantly deterring breast cancer. One out of every eight American women experience breast cancer. Foods, natural herbs, and exercise can significantly reduce your risk, with just one change cutting your risk in half. The more estrogen a woman is exposed to over her lifetime, the higher her risk of breast cancer. There are both good and bad estrogens. Daily, we are bombarded with bad estrogens through cosmetics, plastics, metals, and toxins in the air. Good estrogens come from foods, especially plants.
Choosing organic foods and starting young women on organic dairy in particular is a great way to make preventative dietary changes. A diet full of fiber, vitamins, minerals, antioxidants, and plant compounds supports the detoxification pathways and protects cells. This alone is a giant step on the path of disease prevention. Following are ten foods that can inspire you to make small, tasty changes to your diet and help you to feel in control of your breast cancer prevention.
Flaxseeds are high in omega-3 fatty acids and plant lignans and are the most powerful food you can eat to fight breast cancer. Try adding 2 to 3 tablespoons of ground flaxseeds to a blueberry-yogurt smoothie, or sprinkling on cereal, oatmeal, or wholesome muffins.
Turmeric, which is extremely popular in Indian cuisine, is an anti-inflammatory that's 300 times more potent than vitamins E and C. This food can help to cut your risk of breast cancer in half. It also stimulates liver enzymes, which helps to clear the body of bad estrogen toxins. Adding ¼ teaspoon of turmeric to a curried chicken stir-fry or plain basmati rice is a great way to get more in your diet.
Women who eat diets high in fiber have a 54% lower risk of breast cancer. Insoluble fiber binds to estrogen in the colon, eliminating it from the body. Fiber also slows the absorption of carbohydrates and bad fats. Try starting your day with oatmeal that is topped with fresh blueberries and slivered almonds. A low-fat bran muffin and apple is also a great way to get more fiber in your diet.
Vegetables like broccoli, cauliflower, cabbage, kale, and Brussels sprouts put up a good fight against breast cancer. Their indole-3-carbinols block estrogen receptors, which slows bad estrogen from causing breast cells to grow and divide faster, which increases the risk of breast cancer. Cruciferous veggies also contain a compound called DIM, which helps detoxify estrogen in the body. Women who eat the most cruciferous vegetables have a 40 percent lower risk of breast cancer than those who eat few if any. Try steaming veggies, sprinkling them with sea salt, and drizzling with olive oil.
Fish, which is known for its high concentration of omega-3 fatty acids, is also a great way to prevent breast cancer. However, vegetarians who prefer vegetable sources can stick with flaxseeds and occasionally eating wild salmon is recommended. To get more, bake a 4-ounce salmon fillet and serve it over a bed of quinoa and steamed broccoli drizzled with olive oil. If you're not into the fishy taste, try purified fish oil supplements.
Other foods that can help to prevent breast cancer include Green Tea, soy, olive oil, mushrooms, and seaweeds. Green Tea inhibits the growth of cancers and also help decrease the body's estrogen production. An adequate amount of soy in your diet can reduce chances of breast cancer by 30 to 50 percent, as it contains genistein, a plant estrogen that has been proven to stop tumor growth, prevent metastasis, and shut off blood flow to growing tumors. Olive oil has the ability to suppress a gene in our DNA that is involved in tumor growth, while mushrooms boost the immune system. Seaweeds is rich in iodine, which is toxic to breast cancer cells.
Eating a healthy diet low in red meat and high in fruits and vegetables along with vitamin supplements can go a long way in the fight against cancer. Look to your local or internet vitamin store for additional information on vitamin supplements.
(http://vitanetonline.com/forums/Index.cfm?CFApp=1&Message_ID=2173)
---
Prostate Health - Clinical Strength



Date: May 28, 2010 01:50 PM
Author:
Darrell Miller (dm@vitanetonline.com)
Subject: Prostate Health - Clinical Strength

Clinical Strength Prostate Health
Medical professionals, health experts, and researchers now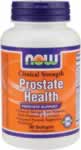 concur that approximately one in three men over thirty will face some form of prostate challenge during their lifetime. One of the most frequently encountered is BPH, or Benign Prostatic Hyperplasia. This common, non-cancerous condition occurs in aging males as a result of normalized shifts in hormonal production. While the exact cause of BPH continues to intrigue the research community, findings from ongoing studies have indicated that it may be linked to excess free testosterone reaching the prostate gland in high concentrations, or possibly excess production of DHT, or dihydrotestosterone, a natural testosterone metabolite. Current research is looking at possible estrogenic causes, as well. While the volume of men affected by BPH is indeed concerning, hope for supporting optimal prostate function, once only within view of the health horizon, is now a very real and accessible alternative option.
The constant evolution of nutraceutical science has explored many ways in which to support the physiology and function of a healthy prostate gland. Keeping in mind that natural products are not intended to treat or cure BPH, well-conducted studies have showcased the ability of several nutritionals in providing support for normal prostate health. The most recognized is Saw Palmetto; a popular, effective natural extract which needs no formal introduction to health enthusiasts or supplement-savvy retailers. Others, too, appear to help sustain normal prostate function. These include Pumpkin Seed Oil, Lycopene, Stinging Nettle, Quercetin, Phytosterols, and numerous others. The results of these findings, coupled with growing consumer interest in natural alternatives, have come together in our newest addition to NOW's line of male support products.
Clinical Strength Prostate Health is a science-inspired formula developed to deliver the pinnacle of nutritional support for healthy prostate function.* Each 3 softgel serving supplies 320 mg of Saw Palmetto Berry extract (min. 85% fatty acids), along with Pumpkin Seed Oil, Zinc, Selenium, Natural trans-Resveratrol, Vitamin D-3 and other potent synergists. 850 mg of Phytosterols, including eta-Sitosterol, is represented, as well as standardized extracts from Nettle Root, Turmeric, Green Tea, Pomegranate, and Flax Seed Lignans. This novel arrangement of thoroughly researched compounds makes Clinical Strength Prostate Health the last natural prostate support formula* male enthusiasts will ever need. As with every NOW® product, we formulate using only the best raw materials, under the most exacting quality standards, offered at prices that yield high margins and even happier customers.
(http://vitanetonline.com/forums/Index.cfm?CFApp=1&Message_ID=2164)
---
Take Control Of your Inflammation With Supplements



Date: May 27, 2010 12:40 PM
Author:
Darrell Miller (dm@vitanetonline.com)
Subject: Take Control Of your Inflammation With Supplements

Chronic inflammation is often induced by uncontrolled oxidative stress (free radical damage). It is the principle mechanism by which degenerative disease takes hold. By reducing oxidative stress and changing the balance within the body to favor the production of anti-inflammatory chemical messengers, one can lower their levels of inflammation. This can be achieved through conscious changes to diet and lifestyle, which includes appropriate supplementation.
By consuming foods that are rich in omega-3 essential fatty acids, EPA, and DHA, derived from fish oil or flax seeds, one can greatly influence and reduce inflammation. When the body has appropriate balances of omega-3 and omega-6 essential fats, the production of anti-inflammatory prostaglandins is favored and inflammation is kept in check. Increasing the consumption of foods that are rich in omega-3s or supplementing with a high quality fish oil suppresses the formation of harmful prostaglandins and also promotes the synthesis of beneficial prostaglandins. Since the average North American diet contains 10 to 20 times the amount of omega-6 oils that we need, the most sensibly dietary approach is to reduce sources of omega-6 oils and supplement with a high dose of omega-3 oils in order to achieve the optimal 4:1 ratio of omega-6 to omega-3.
Supplementing with flaxseed oil is another effective way to optimize your omega-6 to omega-3 ratio. Anti-inflammatory EPA can be manufactured in the body by converting the alpha-linolenic acid that is often found in flaxseed oil. Supplementing with this oil, along with restricting omega-6 fatty acid intake, raises tissue EPA levels to those comparable to fish oil supplementation. It should even be noted that flaxseed oil contains more than twice the omega-3 fats as fish oil. Additionally, alpha-linolenic acid can be found in a variety of other plant source including pumpkin seeds, walnuts, and other nuts. However, flaxseed is by far the richest source of omega-3 oil, carrying 58% by weight.
Another nutrient that plays a crucial role in inflammation is gamma tocopherol. This nutrient acts through a mechanism that is unavailable to alpha tocopherol by reacting with RNO radicals to subdue inflammation. Gamma tocopherol also has the ability to reduce inflammation by inhibiting COX-2 , which is an enzyme that has a central role in the inflammatory process as it controls the synthesis of the inflammatory prostaglandin. The consuption of gamma tocopherol has been found to reduce several other inflammatory protagonists at the site of inflammation. Strong evidence has found that this form of vitamin E exhibits potent anti-inflammatory properties that are extremely important for human disease prevention and therapy.
Similar to essential fatty acids is resveratrol and Green Tea polyphenols each of which have the ability to inhibit the activation of NFkB and control a wide variety of inflammatory pathways. Green Tea polyphenols are also believed to be neuroprotective, as they invoke a spectrum of cellular mechanisms such as the chelation of metals, scavenging of free radicals, and modulation of mitochondrial function in nerve tissues. Green Tea polyphenols are now considered to be therapeutic agents that can alter brain processes and serve as neuroprotective agents in the progression of neurodegenerative disorders like Alzheimer's and Parkinson's disease.
There are a wide variety of nutrients that are involved in fighting systemic inflammation. These nutrients and nutrient categories include EPA and DHA, linolenic acid, gamma tocopherol, alpha-lipoic acid, vitamin C, flavonoids, procyanidolic oligomers, and the phenolic compounds found in Green Tea, turmeric, and olive extracts. When changing your diet from saturated fats to unsaturated fats and adds more fruits and vegetables to their diet along with antioxidant vitamin supplements, one can successfully reduce inflammation naturally and live a healthier happier life.
(http://vitanetonline.com/forums/Index.cfm?CFApp=1&Message_ID=2162)
---
Green Foods Can Boost Improve Wellness



Date: April 19, 2010 10:29 AM
Author:
Darrell Miller (dm@vitanetonline.com)
Subject: Green Foods Can Boost Improve Wellness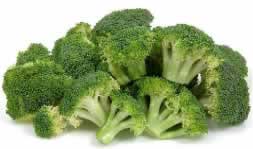 Green foods are phyto-foods that typically contain a high amount of chlorophyll, which is the substance that gives plants their green color. Also, chlorophyll allows the plant to use sunlight to access nutrients from the soil. These plants contain some of the most important nutrients, which includes vitamins, minerals, bioflavonoids, antioxidants, protein, amino acids, enzymes, and fiber. The high content of nutrients found in green foods makes theme extremely valuable for keeping the body in optimum health. Some green foods include algae, cereal grasses, and legumes.
Green foods are not always green in color. There are a variety of colors that can be found in the green foods category. Some greens include spirulina, chlorella, blue-green algae, wheatgrass, barley, alfalfa, broccoli, spinach, parsley, cabbage, rice grass, kale, and celery. Additionally, there are red, yellow, and orange green foods. These include the tomatoe, cranberry, cayenne, red and yellow peppers, orange juice, grapefruit, pineapple, brown rice, papaya, and squash. There is also a blue group of green foods, which includes grape skin extract, black cherry, beet juice, and elderberry. The white group of green foods includes apple pectin, garlic, and onion.

There are four green foods that are especially beneficial to the body. The first of these is baby broccoli. The federal diet recommendation for adults includes at least three cups of dark leafy greens in a week. This includes broccoli, kale, mesclun, and spinach. Broccoli sprouts are great because they contain more vitamins than the adult version. There is no need to take your greens as juice, unless you prefer them that way, as the full vegetable provides the body with much more fiber. Secondly, it is believed that the Chinese may have lower cancer rates because of their consumption of Green Tea.
Green Tea should be consumed when it is freshly brewed, as bottled or instant tea has little key catechins to work as antioxidants. One may need to take green-tea pills or expect to spend a good deal of time brewing and drinking to get the full benefits. Research shows, concentrated Green Tea pill that are equal to eight to sixteen cups a day is required in order to boost the production of enzyme enough to make carcinogens less toxic. The third is limes, which are plentiful in vitamin C and act as a potent antioxidant. Scientists have shown that vitamin C, and potentially other antioxidants, can indeed inhibit the growth of some tumors. Lastly, it has been found that garlic may be responsible for blocking the formation of potent carcinogens in the liver. Additionally, it acts as a natural antifungal and possesses antibiotic like properties.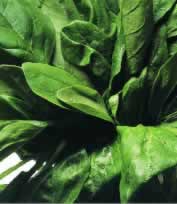 Green foods have gradually risen in popularity, as many individuals are becoming more and more concerned about their health. When they think they are not getting enough essential nutrients in their diets, they often turn to green foods. Everyone could benefit from the addition of green foods to their diet. This is especially true for those individuals who are in poor health. Additionally, athletes are in need of extra nutrients. This is because they often put their bodies under stress because of the intense training they go through.
Green food supplementation could help the body grow muscle and bone tissue. Pregnant women, along with those developing fetuses, could definitely use the extra nutrients, especially during development stages. For more information on the many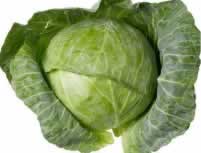 beneficial effects provided by green foods, please feel free to contact a representative from your local health food store.
(http://vitanetonline.com/forums/Index.cfm?CFApp=1&Message_ID=2156)
---
Fight Inflammation With Inflama-Care - Anti-inflammatory herbal combination



Date: March 22, 2010 09:07 PM
Author:
Darrell Miller (dm@vitanetonline.com)
Subject: Fight Inflammation With Inflama-Care - Anti-inflammatory herbal combination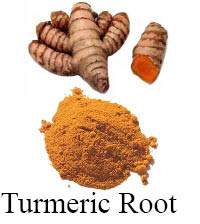 Turmeric / Boswellia Complex
Our modern lives have untold benefits, as well as great challenges. Our dependence on man-made toxic chemicals, junk food, nutrient-imbalanced diets, and our stressful, sedentary lifestyles can alter our biochemical metabolism and affect our health. These unhealthy lifestyles and environmental changes have set our immune system on overdrive, a state call metabolic inflammation. Planetary Herbals Inflama-Care is a potent, herbal response to these modern challenges.
The Inflammation Cycle
As toxins and stress begin to alter our body chemistry and change the function of vital tissues, our body reacts with metabolic inflammation just as if it were being attacked. This reaction may result in a perpetual cycle of chemical imbalances and suboptimal health. Yet metabolic inflammation is often below the threshold of perception, not noticed or felt for years after its starts. It is only much later that the altered biochemistry and the system imbalances that it generates are noticed.
A Powerful Herbal Blend

Inflama-Care helps support the body's natural response to metabolic inflammation. The main component of the formula is the rhizome of the curcuma species, long used as a spice in India. Known worldwide as turmeric (Curcuma longa), it acts as an anti-inflammatory by inhibiting the activities of cytokines—inflammation messengers. This world-renowned spice is supported by boswellia, which inhibits proinflammatory enzymes, and ginger, an antioxidant that inhibits prostaglandin and leukotriene biosynthesis. Other herbs in the formula that inhibit inflammatory action include willow bark, Chinese skull cap, corydalis, holy basil, and hops.
The PhytoDynamic Difference
Planetary Herbals presents inflama-Care to help maintain the body's biochemical balance and integrity. Inflama-care was formulated with a profound understanding of the ways in which plant compounds interact with human physiology. Planetary Herbals phytodynamic principles draw on herbal tradition, scientific research, and a level of clinical expertise unmatched in the natural products industry. Thie result: herbal products unsurpassed for quality and consumer satisfaction.

| | | |
| --- | --- | --- |
| | Amount | %DV |
| Calories | 5 | |
| Calcium (naturally occurring and dibasic calcium phosphate) | 57 mg | 6% |
| Sodium (naturally occurring) | 5 mg | <1% |
| Turmeric Rhizome Extract (95% curcumin) | 900 mg | |
| Boswellia serrata Gum Resin Extract (85% boswellic acid) | 400 mg | |
| Ginger Root Extract (5% gingerol) | 250 mg | |
| Willow Bark Extract (15% salicin) | 100 mg | |
| Chinese Skullcap Root Ext. (30% flavones) | 100 mg | |
| Bromelain | 100 mg | |
| Papain | 100 mg | |
| Hops Flower Extract (Perluxan™) yielding 30 mg Humulex™ alpha-acids | 50 mg | |
| Corydalis yanhusuo Tuber | 50 mg | |
| Holy Basil Leaf Extract (2% ursolic acid) | 50 mg | |
| Quercetin | 50 mg | |
| Rosemary Leaf Extract (20% diterpenes) | 50 mg | |
| trans-Resveratrols (from Polygonum cuspidatum root extract) | 25 mg | |
| Masson Pine Bark Ext. (95% procyanidolic value) | 25 mg | |
| Grape Seed Extract (95% procyanidins) | 25 mg | |
| EGCG (epigallocatechin gallate) (from decaffeinated Green Tea leaf extract) | 25 mg | |
| Lecithin | 25 mg | |
| Black Pepper Fruit Extract (Bioperine®) | 5 mg | |
~video~
(http://vitanetonline.com/forums/Index.cfm?CFApp=1&Message_ID=2132)
---
BerryOxidants - Food-Sourced Antioxidant Protection



Date: April 12, 2009 11:07 AM
Author:
Darrell Miller (dm@vitanetonline.com)
Subject: BerryOxidants - Food-Sourced Antioxidant Protection

BerryOxidants - Food-Sourced Antioxidant Protection
A power-packed antioxidant complex featuring standardized extracts from fruits, especially berries, as well as herbs and spices.

This synergistic formula combines more than 30 plant-derived free radical fighters with a full 500 mg per tablet of the antioxidant vitamin C.

Some scientific evidence suggests that consumption of antioxidant vitamins may reduce the risk of certain forms of cancer. However, the FDA has determined that this evidence is limited and not conclusive.

Addresses six of the 12 SystemiCare™ body systems identified by Source Naturals as necessary for your optimal health: Liver/Detox (which may support longevity), Antioxidant Defense, Immunity, Circulation, Inflammation Response, and Structure/Connective Tissue.
2 tablets contain:
Vitamin C (as ascorbic acid) 1,000 mg
Grape Seed Extract (Proanthodyn™) 150 mg
Green Tea Leaf Ext (95% polyphenols, 150 mg 35% ECGC)
Turmeric Rhizome Ext (95% curcumin) 150 mg
Polygonum cuspidatum Root Ex 100 mg (8% total resveratrols)
Bromelain 100 mg
Quercetin 100 mg
Ginkgo Leaf Extract (50:1) 60 mg
24% Flavoneglycosides
Silymarin (from milk thistle seed ext) 60 mg
Hawthorn Berry Extract (4:1) 50 mg
Rosemary Leaf Extract (5:1) 50 mg
Citrus Bioflavonoids 50 mg
Lecithin 50 mg
Grape Skin Extract (20% polyphenols) 50 mg
Astragalus Root Extract (10:1) 50 mg
Cabbage Floret & Stem 50 mg
Cranberry Fruit Ext (90% solids) 50 mg
Sweet Cherry Fruit Ext (10:1) 50 mg
Holy Basil Leaf Ext (2% ursolic acid) 50 mg
Olive Leaf Ext (15% oleuropein) 40 mg
Rutin 40 mg
Lycium Fruit Extract (4:1) 40 mg
Strawberry Fruit 40 mg
Açai Fruit Juice Powder 40 mg
Organic Amla Fruit 40 mg
Pomegranate Seed Ext (40% elagitannins) 20 mg
European Elder Berry Ext (5% flavones) 20 mg
Mangosteen Fruit Rind Extract 20 mg (standardized to 95% flavonoids & 40% mangostins)
Raspberry Leaf Ext (40% elagitannins) 10 mg
White Mulberry Fruit Ext (10:1) 10 mg
Blueberry Leaf Ext (20% chlorogenic acid) 10 mg
Bilberry Fruit Ext (25% anthocyanidins) 5 mg
(http://vitanetonline.com/forums/Index.cfm?CFApp=1&Message_ID=1992)
---
Vitamins and Herbs



Date: April 03, 2009 02:52 PM
Author:
Darrell Miller (dm@vitanetonline.com)
Subject: Vitamins and Herbs

The whole human body is made up of cells that contain their own genetic material. In a healthy body, these cells divide at a controlled rate, growing and repairing damaged tissues and replacing dying cells. This predetermined rate of cell division is what keeps our bodies healthy. If cells keep multiplying when new ones are not necessary, a mass of tissue, often known as a tumor, is formed. This tumor can be either benign or malignant.
Benign tumors are not cancerous and can occur anywhere in the body. Benign tumors do not cause a threat to health, do not metastasize, and do not grow back if removed. Malignant tumors are cancerous and are usually serious. Often times, they can be life-threatening. Malignant tumors grow uncontrollably, interfere with normal metabolic and organ functioning, and have the ability to metastasize and invade other tissues. If a portion of a cell's DNA is damaged, the cell can become abnormal. When an abnormal cell divides, it forms new cells that are a photocopy of the damaged genetic material. This ongoing process occurs constantly within our bodies. The majority of the time our bodies have the ability to destroy these abnormal cells and maintain a sort of cellular equilibrium. If a crucial part of the DNA is destroyed and the abnormal cells cannot be controlled any longer, cancer forms. All cancer cells have two things in common: growing uncontrollably and having the ability to metastasize. The immune system does not recognize cancer cells as dangerous or foreign.
Although the exact cause for the cell damage that initiates the cancer process is unknown (theoretically free radical damage causes DNA damage), the chain of events that leads to cancer is very complex, and each individual body reacts differently. It is a combination of genetic, behavioral, environmental, and lifestyle factors that are thought to be involved in turning normal cells into abnormal cells, and abnormal cells into cancer.
There are also factors that are believed to slow the process, while other factors can speed up the process. Possible contributors to the development and growth of cancer can be divided into three categories: external, internal, and lifestyle. External factors include unhealthy workplace environments and exposure to air and water pollution, chemicals, pesticides, and herbicides. Included in the internal factors include both genetics and infections. Lifestyle factors are those we personally can most readily control, such as diet, smoking, drinking, and sun exposure. External and lifestyle factors account for 80 percent of cancer deaths in the United States.
Just as each of us looks different, each of our bodies has its own unique composition. Some of us may react adversely to what some of us react well to. This is why some treatments prove to be successful for some, but not for others. This is why dietary wellness and prevention is so important. If we can keep our bodies healthy and avoid known cancer-causing agents, we have a good defense against cancer in the first place.
The following nutrients and supplements are designed for persons who have been diagnosed with cancer, as well as for those who wish to enhance their chances of avoiding the disease: coenzyme Q10, colostrum, DMG, garlic, IP6, melatonin, MSM, proteolytic enzymes, selenium, 7-keto DHEA, shark cartilage, SOD, vitamin A, shiitake extract, acidophilus, chromium picolinate, flaxseed oil, grape seed extract, kelp, l-carnitine, multienzyme complex, a multi-mineral complex, multivitamin complex, NAC, raw glandular complex, taurine, and vitamin B complex. Additionally, the following herbs may be beneficial: astragalus, birch, burdock root, cat's claw, chaparral, chuchuhuasi, cranberry, dandelion, Echinacea, fennel, Green Tea, licorice root, macela, milk thistle, parsley, pau d'arco, red clover, suma, cardamom, cayenne, ginger, rosemary, sage, thyme, turmeric, ragwort, wood sage, curcumin, essiac, noni, olive leaf extract, rosemary, and boswellia.
All of the above listed herbs and vitamins can help restore the body to good nutrition and help boost the immune system so the body can find and fight back against cancer. Natural vitamins and herbs are available at your local or internet health food store. When purchasing supplements, look for name brand vitamins like Solaray and Source Naturals to ensure you receive quality and you get what you pay for.
*Statements contained herein have not been evaluated by the Food and Drug Administration. Natural vitamins and herbs are not intended to diagnose, treat and cure or prevent disease. Always consult with your professional health care provider before changing any medication or adding Vitamins to medications.
(http://vitanetonline.com/forums/Index.cfm?CFApp=1&Message_ID=1986)
---
Green Tea Extract



Date: October 23, 2008 01:43 PM
Author:
Darrell Miller (dm@vitanetonline.com)
Subject: Green Tea Extract



To understand the truth behind the medical claims for Green Tea and the antioxidant properties of EGCG, it is first necessary to have a close look at what Green Tea is, and why these claims are being made.
Green Tea is a form of tea made from the leaves of the Carmellia Sinensis, a shrub that is native to China and has spread to other areas of Asia including Japan and the Middle East. Drinking it is believed to impart many health benefits, including the prevention of obesity, heart disease and some forms of cancer and it has been used in traditional Chinese medicine for over 400 years.
Tea is known to have been consumed in China for around 5,000 years, and used, not only in Chinese medicine, but also in that of Japan, Thailand and India for a number of ailments including regulating blood sugar, treating wounds and digestive problems. The drinking of Green Tea to benefit the heart and other vital organs is described in the Kissa Yojoki (Book of Tea), written in 1191 by Eisai, a Japanese Zen priest.
This two-part book talks about the various medicinal benefits of Green Tea, such as preventing fatigue, curing beriberi, quenching thirst, clearing the thoughts, maintaining health of the urinary tract and improving digestive problems. It also explains how to grow tea and how to prepare and use the leaves. The methods of treatment of various ailments and medical conditions are described in the second part of the book.
The active ingredients in Green Tea are catechins, polyphenols with strong anti-oxidant properties. Antioxidants are important components of your diet due to their effect on free radicals. These are small molecules, generally oxygenated, such the superoxide cation and hydrogen peroxide that are generated during normal metabolic processes and also ingested in pollutants such as traffic and factory fumes and insecticides. Free radicals are also formed by the effect of the ultra-violet component of sunlight on your skin and other tissues.
The effect of free radicals on your body can be devastating, and they not only destroy cell membranes but also oxidize such molecules as the low density lipids (LDL) that carry cholesterol around your bloodstream. This allows the LDLs to be absorbed by the white blood cells and then deposited as fatty plaques in the walls of your arteries. The end result is a thickening and hardening of the arteries that leads to a condition known as atherosclerosis, where the blood supply to the brain and heart muscle is restricted, which can in turn lead to strokes and heart disease.
Their effect on your cells is to cause cancer and premature aging, among others, and free radicals are also believed to play a part in conditions such as Alzheimer's and Parkinson's disease and also inflammatory diseases such as arthritis and diabetes. They can also cause damage to your DNA.
It is essential, therefore, that these free radicals are destroyed as quickly as they are generated, and that is what antioxidants do. You might be more familiar with the antioxidants Vitamins A, C and E, and phytochemicals such as flavonoids and carotenoids, but there are many substances available to you that are even more powerful such as the polyphenols found in Green Tea.
Epigallocatechin gallate (EGCG) is the most powerful of these with antioxidant properties at least twenty five times that of Vitamin E, and 100 times that of Vitamin C. EGCG comprises around 10-50% of the total catechin content of the tea and studies indicate that it likely helps to protect against DNA damage by free radicals, to protect against oxidation of LDL, provide protection against the damage of ultra-violet radiation and to protect you from the free radicals that are generated by smoking tobacco and general airborne pollution.
There are suggestions that the bioavailability of EGCG can be increased by consuming black pepper when drinking Green Tea, possibly due to the presence of piperine in the pepper. The piperine appears to retard the intestinal glucuronidation of EGCG and so allow more of it to be absorbed as opposed to excreted. So if you are using Green Tea for health reasons, spice up your food with a small amount of black pepper - that's all it needs. You don't have to smother your food in it! It should be stressed that these tests were carried out on animals, although the biochemistry involved is much the same.
The oxidation of fat by your metabolism to provide energy is a very important factor in weight control. If the contribution of the fats you ingest to the energy generated by your metabolism is low, then the fats can go on to be deposited in your body. This is not only unsightly, in that it can basically make you look 'fat', but is also dangerous to your health. Fat deposits around your midriff and round the major organs of your body can be extremely damaging and a severe risk to your health.
It has been shown by a recent study in the UK (Birmingham University) that those taking green tree extract displayed a 17% increase in fat oxidation over those given a placebo. Not only that, but the ratio of fat oxidation to the overall energy expenditure showed a similar differential between the study and the control group. This provides evidence of Green Tea extract being able to control your weight by burning fat, and also to improve the tolerance to glucose and sensitivity to insulin of healthy people.
Many other health claims have been made for Green Tea extract, although many of these have little, if any, scientific basis. Among these are the claims that it can treat multiple sclerosis and be used to treat cancer, although claims that it can prevent the destruction of cell membranes due to its oxidative effect are supported by the biochemistry, if not the medical proof. There are cases where theoretical biochemistry can explain many of the applications of ancient remedies without needing modern day studies to support it.
Some of the research supporting the Green Tea theories include:
1. In 2006, a study was announced that had followed over 40,500 Japanese men and women, aged between 40 and 79, that had no history of coronary heart disease, stroke or cancer starting in 1994. It was found that those who drank at least 5 cups of tea per day had a 16% lower risk of dying from any cause and a 26% less risk of dying from cardiovascular disease than those that drank less than one cup of tea each day. Since cardiovascular disease and cancer are the major causes of death world-wide, these are significant results.
2. Again in 2006, it was reported in the American Journal of Clinical Nutrition that studies indicated that a higher consumption of Green Tea was associated with a reduction in human mental impairment when compared to the average.
3. Yale University School of Medicine reported later that year that, in spite of smoking more than their western counterparts, Asians suffered lower rates of cancer and heart disease, and put that down to them drinking over 4 pints of Green Tea daily. It was the polyphenol content of Green Tea and its antioxidant effect that was proposed for this result, known commonly as the 'Asian paradox'. A specific reason given for this was the antioxidant effect preventing the oxidation of LDL cholesterol, and its subsequent deposition in the artery walls.
4. Another component of Green Tea is the amino acid L-Theanine that promotes relaxation, and it is believed that this could help to fight stress by inhibiting the excitation of cortical neurons.
There is a lot more evidence for the health benefits of Green Tea, and once again it appears that the ancients have been proved correct. Perhaps we should pay more attention to ancient remedies, although without the proper evidence much of it is ignored - for the time being at least. Green Tea, however, has generally been accepted due to the research and studies carried out on ECGC (Epigallocatechin gallate) and in additional to the traditional form, is also available as a dietary supplement.


(http://vitanetonline.com/forums/Index.cfm?CFApp=1&Message_ID=1923)
---
Green Coffee Bean Extract



Date: October 22, 2008 04:59 PM
Author:
Darrell Miller (dm@vitanetonline.com)
Subject: Green Coffee Bean Extract

It is known that aging is largely a result of the effect of free radicals on our body cells, and that green coffee bean extract can be used to fight against these. While we intuitively understand what the term 'aging' means, very few people can actually describe it in words, although there are several theories of why it occurs.
The most viable of these include the Error Catastrophe Theory, related to faulty molecular transcription and errors in cellular function, the Crosslinkage Theory, in which progressively increasing cross-linking between proteins slows the body functions down, and the Neuroendocrine Theory, in which changes in homeostasis and hormone levels occur through time due to an increasing loss of sensitivity of receptors to feedback inhibition.
However, by far the most acceptable and best understood theory is the Free Radical Theory of Aging, which green coffee beans have been found to help fight, and it is on that which we shall focus here.
The Free Radical Theory of Aging
Free radicals are oxidants created by unpaired electrons. Electrons generally go around in pairs, but occasionally molecules lose one of these electrons, creating a situation where it possesses an unpaired electron. In this condition, that molecule has only one purpose in life and that is to oxidize other molecules by stealing an electron from them.
Oxidation can cause untold damage to cell membranes, and also to other molecules that are vital to life, such as DNA. The end result is aging, and the onset of many diseases and conditions connected with aging. Free radicals are believed to be behind inflammatory diseases such as arthritis and Crohn's disease, strokes, cardiovascular disease, Parkinson's disease, Alzheimer's disease and cancer among many others. Each of these is associated with aging.
Free radicals are generated in the body in four different ways:
1. Energy is generated by the intercellular mitochondria by the production of ATP (adenosine triphosphate). By-products of the mechanism by which this is done include hydrogen peroxide, the superoxide anion, and a hydroxyl radical. Over 20 billion molecules of antioxidant are produced in each individual cell daily, and every one of these has the capability to do damage to your body. The figure for inefficient cell metabolism is significantly higher.
2. Peroxisomes are eukaryotic cell components that contain oxidative enzymes, whose function is to produce hydrogen peroxide that is then used by another enzyme, catalase, to oxidize other toxic substances. It is used by the liver, for example, to oxidize about a quarter of all the alcohol we drink to acetaldehyde, and also to remove other toxins from the body. The down side is that the hydrogen peroxide can escape and degrade the cell membranes.
3. Chronic infections give rise to a high activity of white blood cells, which utilize oxidants of various kinds to destroy viruses, bacteria and parasites. These include hydrogen peroxide, superoxide and nitric oxide which can also destroy the cells they are protecting.
4. Cytochrome P450 is an enzyme used to clear the body of toxic chemicals in our food such as pesticides and drugs. They also give rise to oxidative by-products.
In addition to these, free radicals are also produced by air pollution consisting of smoking, factory emissions and traffic fumes. Trace metals such as lead, iron and copper, are rich free radical sources, as is the ultraviolet component of sunlight, and caffeine, from tea and coffee, can also contribute to the store of free radicals in your body.
So where does green coffee extract come into this, and how should it be used. Free radicals tend to react very rapidly to accelerate aging, and in order to counter them, and hold the effects of aging at bay, it is necessary to destroy them almost as quickly as they are produced. This is carried out by antioxidants, of which there must be a plentiful supply available in each body cell.
Antioxidants donate electrons to free radicals, and so effectively neutralize them before they can attack the membranes of the cells in your body, or any of the other tissues that they can degrade. Many of the vitamins have a powerful antioxidant effect, among them vitamins A, C and E. Other antioxidants available in our diet include beta carotene and other carotenoids, flavonoids and glutathione, and also cofactors such as lipoic acid. All of these can destroy free radicals by the donation of an electron.
Green coffee beans have also been found to possess a strong antioxidant effect, due largely to the plant phenols, such as caffeic acid that forms chlorogenic acid with quinic acid, both cholorgenic and caffeic acid being string antioxidants. Green coffee bean extract is standardized to 99% chlorogenic acid. This substances not only reacts rapidly with free oxygen radicals but also helps to prevent to formation of hydroxyl radicals.
It has been established that green coffee bean reacts twice as fast as Green Tea or grape seed extracts, and speed of reaction is critical in the destruction of free radicals that have to be destroyed before they do damage. Other antioxidants found in extracts of green coffee beans include heterocyclic compounds such as pyrroles, furans and maltol.
The extract is made from beans of Coffea Arabica, this containing higher concentrations of chlorogenic and caffeic acids than the Arabica plant. The extract is also produced to be naturally low in caffeine, thus avoiding the negative effects of drinking coffee for its stimulating properties. When the green coffee bean is roasted, the antioxidant effect is found to decrease, and after roasting and brewing both the Arabica and the Robusta beans have reduced in activity to much the same level.
Studies on some of the conditions exacerbated by free radicals have indicated the effectiveness of green coffee beans as an antioxidant. It is believed to help reduce atherosclerosis caused by the oxidation of low density lipids (LDL). Oxidized LDLs tend to be easily absorbed by phagocytes to form plaques and foam cells in artery walls, thus narrowing and hardening the arteries, causing a deprivation of oxygen and nutrients to the heart and also increased blood pressure. Antioxidants from the green coffee bean prevent this from happening, and so help to reduce this serious effect of aging.
A good supply of antioxidants will also prevent the cell membranes from being destroyed, one effect of which is to age the skin. Antioxidants in the form of green coffee bean extract can help to maintain a youthful appearance while also aiding in the prevention of the more serious effects of free radicals that can shorten life.
There are no doubts that free radicals contribute significantly to accelerated aging, and that the antioxidants contained in green coffee beans can help hold back the physical signs of aging, while also helping to destroy those free radicals that threaten life by promoting cancer, atherosclerosis, and other similar conditions.
(http://vitanetonline.com/forums/Index.cfm?CFApp=1&Message_ID=1922)
---
Polyphenols is an Antioxidant



Date: October 13, 2008 02:14 PM
Author:
Darrell Miller (dm@vitanetonline.com)
Subject: Polyphenols is an Antioxidant

A lot of new evidence suggests that consuming more plant polyphenols is a powerful way to protect aging arteries. These polyphenol compounds help improve endothelial function, a critical factor in preventing atherosclerosis; inhibit abnormal platelet aggregation which causes most sudden heart attacks and strokes; fight inflammation; and support healthy blood lipids. Polyphenols that are of particular interest are those derived from Green Tea, cocoa, apples, and black chokeberry, which all complement each other in helping to build the body's defenses against various ailments.
All throughout history, the medicinal potential of plants has been celebrated. Modern science has found that edible plants are to be valued for their high vitamin and fiber along with their rich store of polyphenols. Polyphenols are found in fruits and vegetables, as well as cocoa, tea, and chokeberry and have been shown to be a type of chemical that may protect the body against some common health problems as well as certain effects of aging. Polyphenols protect cells and body chemicals against damage that is caused by free radicals and block the action of enzymes that cancers need for growth, deactivating substances that promote the growth of cancer. The increased consumption of polyphenols has been associated with a reduced risk of cardiovascular disease and potentially cancer and stroke.
In Aztec culture, cocoa was one of the most highly prized due to its medicinal and stimulant value, along with its taste. The polyphenols found in cocoa occur in a higher concentration than can be found in any other food. They also have antioxidant activity much greater than those found in broccoli or red wine. The catechins and procyanidins that are found in cocoa seem to lower the risk of cancer and heart disease. Cocoa has also been proven in studies to reduce blood pressure, improve insulin sensitivity, and slightly ameliorate the lipid profile. Although cocoa is a healthy and tasteful food, it is high in caloric content and therefore, its ingestion must be accompanied by the careful reduction of calories from other sources.
Many studies have shown that tea polyphenols can be extremely beneficial to human health, possessing anti-obesity, antihypertensive, anti-diabetic, antioxidant, anti-inflammatory, and anticancer effects. Tea is the world's second most consumed beverage, although less popular in the Western diet. Green Tea and white tea retain more polyphenols in their intact form, as oolong and black teas undergo more extensive processing before they are marketed. Tea polyphenols break down in high temperatures therefore; freshly brewed tea contains a higher amount of polyphenols per serving than do tea drinks that are canned or bottled.
Similar to the blueberry, the black chokeberry is high in anthocyanins and antioxidant activity. It is native to eastern North America and has become popular in Eastern Europe and Russia due to its health-promoting potential. This berry protects the liver from chemical poisoning and the stomach lining from ulcers. It also acts as an anti-inflammatory, lowers harmful cholesterol levels, and prevents dangerous swings in blood pressure. Some studies have shown that this berry seems to prevent the harmful mutations in cell cultures, regulates immune function of human white blood cell cultures, and suppressed the growth of human colon cancers.

--
Buy Polyphenol supplements at Vitanet ®, LLC


(http://vitanetonline.com/forums/Index.cfm?CFApp=1&Message_ID=1913)
---
Control Blood Sugar Naturally



Date: October 01, 2008 12:10 PM
Author:
Darrell Miller (dm@vitanetonline.com)
Subject: Control Blood Sugar Naturally


Diabetes is an inflammatory condition caused by the autoimmune system, and manifests as resting hyperglycemia. Your blood glucose levels have to be maintained within fine concentration limits: both too high and too low a blood glucose concentration can be dangerous to your well being.
Your blood glucose level is generally controlled by insulin and glucagons, both of which are biosynthesized in the pancreas. Insulin works by making the glucose bioavailable to the mitochondria to convert into energy, while glucagon, the lesser known of this twosome, stabilizes the level of insulin and mobilizes it to do its job. There are two types of diabetes, known as Type I and Type II or A and B.
Type I diabetes, also known as juvenile onset diabetes, is an autoimmune condition in which the immune system destroys Beta cells because they are recognized as being foreign. It is the Beta cells that generate insulin, and so the condition can be fatal. Patients with Type I diabetes must take insulin throughout their lives, and while potential cures are currently under investigation, none are yet available. Although insulin can be effective it does not guarantee survival, and a better form of treatment is required.
Type II diabetes is by far the more common of the two, and is a form of resistance to insulin, where the body cells cannot use insulin properly. The pancreas initially reacts to this by producing more insulin in response to the increased blood glucose level, but through time it loses its ability to produce insulin as a reaction to an increase in blood sugar, even though this occurs as a result of digesting a meal.
The exact causes of either type of diabetes are not known for sure, although the general mechanism by which they work is known. However, Type II diabetes is believed to be due to some form of interaction between genetics and environment, and it is known that the majority of Type II sufferers are obese and also over 40.
The treatment for this type of diabetes is rarely insulin, but a controlled diet, control of your cholesterol level and blood pressure, exercise and specific medicines designed for sufferers of this form of diabetes. However, there are also natural supplements that can be used to control your blood sugar levels. Diabetes was the sixth leading cause of death of the USA in 1999, with 450,000 deaths, and by 2005 had reached about 300 million sufferers world wide. It is therefore a serious and widespread condition, though Type II is less serious than Type I.
It is important to do what you can to control your diabetes, since after several years it can lead to problems with your nerves, eyes, kidneys and gums, and can also lead to heart disease. With diabetes you are at least twice as likely to have a stroke or heart problem as those without it, although you can reduce the risk of this by keeping your blood pressure under control, and the levels of fats in your blood to a minimum. Stopping smoking helps, and there are some natural treatments that can also help you control your diabetes.
The most important means of control is to reduce your blood sugar levels. While there are natural products that will help you to do that, do not stop taking the medication prescribed by your doctor, but use these in addition to what you are already taking. Among specific substances that can help are:
Chromium: chromium helps your body to use insulin properly. When taken in the form of chromium picolinate, it helps to replace chromium that diabetics appear to be short of. Human studies have indicated that chromium can decrease insulin levels and improve the metabolism of blood sugar in those with Type II diabetes. Some claim that chromium is harmful to health, but the general opinion is that it helps, though you should consult your doctor before using it.
Cinnamon: If you take cinnamon daily, your blood sugar levels should gradually decrease. It appears to enable your cells to make better use of the insulin your blood, although there still discussion as to the mechanism by which this occurs and of the active ingredient in cinnamon that promotes it. Some claim it to be a flavonoid known as methylhydroxychalcone polymer, or MHCP. However, others claim it not to be MHCP, but polyphenol type-A polymer. Whichever it is, many people are finding cinnamon to be effective in reducing high levels of blood sugar to a more manageable level.
Milk Thistle: It is known that antioxidants can help to control blood sugar, and the flavolignins in Silymarin marianum, an herbal extract available from milk thistle seeds, work in this manner. It is also good for protecting the liver from toxins. Although it is not clear how it is done, silymarin appears to help to control Type II diabetes possibly by way of liver digestion of sugars in the blood. The liver processed glucose and improving its function through the consumption of milk thistle could help reduce blood sugar as well. Mulberry: The Chinese make what is known as "sugar control herbal tea" from mulberry leaves, Green Tea and jasmine. Mulberry leaves contain adenine, pectin and choline, and also high levels of Vitamins A and B types. This tea is used by the Chinese to control blood sugar levels, which might occur through the antioxidant effect of the mulberry constituents.
Salacia oblonga: This is an herb used in India and Sri Lanka that appears to cause a dramatic drop in the levels of insulin and sugar in the blood. It binds to enzymes in the intestine that break carbohydrates down into sugars, and so reduces the amount of sugar in your blood. That in turn reduces the amount of insulin released by the pancreas.
Apple Cider Vinegar: There is evidence that apple cider vinegar can help to control your blood sugar levels if taken before a meal. Just two tablespoons appears sufficient to give a noticeable result. This is one of those home remedies that might be just anecdotal, but might also work, so is worth trying.
Zinc: It has been discovered that diabetics suffer a deficiency in zinc. This mineral plays a part in the storage and production of insulin in your body, and a deficiency could cause an increase in your sugar level. Oysters, pecans, almonds, lamb and chicken are all good sources of zinc.
Glyconutrient complexes: we know that diabetes is an autoimmune disease for type I individuals. Supporting a properly function immune system requires a good diet as well as a diet rich in Glyconutrients. The polysaccharides found in glyconutrient formulas can help the immune system communicate better with the body and just possibly correct some autoimmune diseases which attach our cells.
These are the natural supplements that people are taking to help control their blood sugar and diabetes. It is important that you take nothing that interferes with the medicines given to you by your physician, so you should let your doctor know of any natural supplement that you are using in addition to your prescription medicines. However, it is possible to control your blood sugar with natural supplements, and those mentioned above are just a few of the natural substances available that can help diabetics control their condition and so avoid the side effects.




--
Buy Blood Sugar Vitamins at Vitanet ®,LLC


(http://vitanetonline.com/forums/Index.cfm?CFApp=1&Message_ID=1906)