UPC: 076280117523
# 11752
Product Is Available!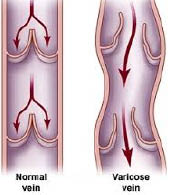 What Are The Healthy Foods For Veins?
All over the world, more and more people are experiencing diseases of the blood vessels. One of the most common is the condition in which the veins become twisted and swollen called varicose veins. This may not be disabling in mild cases and pose no discomfort. However, this is significantly disfiguring and impairing body image. People who are in higher risk of developing varicose veins are those who are standing or sitting for long period of time. By virtue of gravity, the blood will pool at the lower extremities which can result to the destruction of the valves of the veins. If these valves are destroyed, there will be poor venous return therefore the veins will appear filled and swollen.
Health experts suggest that if you have a higher risk of developing varicose veins, it is important that you should have a diet which is rich in fiber. Therefore, you must eat more one fruits, vegetables, legumes and grains. These kinds of food will effectively promote health of your veins.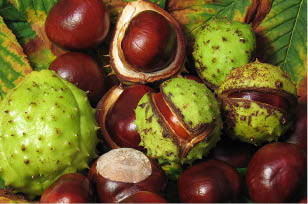 Certain herbal medicines which are considered to be good for the veins include horse chestnut seeds, centella asiatica, milk thistle and butcher's broom. Horse chestnut seeds have this active ingredient called Aescin which is effective in decreasing vein swelling. It is commonly used by individuals with chronic venous insufficiency. Centella asiatica, on the other hand, is popularly known as Gotu kola. This herb has been found to improve venous blood flow. Milk thistle is also good for varicose veins because of its anti – inflammatory property. Lastly, Butcher's broom is a perennial plant which contains abundant amount of saponin glycosides that have potent anti – inflammatory property.
Foods that help your veins maintain its health and integrity include those that are rich in:
1. VITAMIN K. This vitamin is essential for proper blood clotting. If capillaries break under the skin, it may provide spider veins on the skin. Vitamin K also strengthens blood vessels.
2. VITAMIN C. This vitamin is essential for the synthesis of collagen and elastin. These two body substance are important for tissue repair including that of the blood vessels. It also strengthens the blood vessel and reinforce the structure of the blood vessles.
3. VITAMIN E. Together with vitamins K and C, this vitamin effectively decrease the severity of varicose veins and prevent further development of new varicose veins. Vitamin E can inprove circulation and even relieve pain due to vein inflammation.
4. VITAMIN A. This vitamin is important for skin healing and improving the strength of the blood vessels. Good sources of vitamin A are orange – colored fruits and vegetables. These class of foods are rich in beta – carotene which is a precursor of the active vitamin A used inside the body.
5. FIBER. Fiber do not have direct effect on varicose veins. However, it can help in maintaining health of the veins by preventing the occurrence of constipation. This is because constipation will add pressure on the veins at the lower extremeities making them swell more and, worse, rupture.
6. BIOFLAVONOIDS. These beneficial chemicals work hand in hand with vitamin C in strengthening the blood vessels. Foods rich in bioflavoinoids include fruits of the citrus and berry family such as grapes, cherry, blueberry and raspberry.
Deep Vein Support?
Description:
 
Product #:
11752
Size:
60ct
Directions:
Use only as directed. Take two vegetarian capsules daily with a meal or glass of water. Store in a cool, dry place.

Serving Size:
2  ea    30 Servings per container

| | | |
| --- | --- | --- |
| Ingredients: | Amount per serving: | % Daily Value: + |
| Vitamin C (as Ascorbic Acid)  | 60 mg  | 100%  |
| Deep Vein Support™ Herbal BlendYellow Sweetclover (Melilotus officinalis) (aerial extract) (supplying 3 mg [1%] Coumarins), Horse Chestnut (Aesculus hippocastanum) (seed extract) (Supplying 49 mg [18%] Aescin), Butcher's Broom (Ruscus aculeatus) (root/  | 745 mg  | ~  |
| Bromelain (from pineapple stem) (Supplying 1250 GDU [2500 GDU/g])  | 500 mg  | ~  |
| Hesperidin Concentrate (from Citrus)  | 150 mg  | ~  |
| Nattokinase (Soy Bean Fibrinase) (Supplying 37.5 FU [Fibrinolytic Units])  | 3 mg  | ~  |

Key to Ingredients:
     ~ = Daily Value not established.
     + = Percent Daily Value is based on a 2,000 calorie diet.
     ? = Values differ depending on age
     ? = Values differ depending on age
Other Ingredients:
Vegetable Cellulose Capsule, Maltodextrin, Magnesium Stearate, Silica and Cellulose.