*MSRP:

$49.99

Our Price:

$37.50

Description:
UPC:
# KELL01
KETO Electrolyte Powder is a great-tasting, sugar free, Keto-friendly lemon-lime flavored powder that—when added to water—creates a rapidly hydrating drink to help replenish lost electrolytes through sweating and energize the body after any sport or workout, without all the sugar and carbs that can cause weight gain, which can make it harder to reach health and workout goals.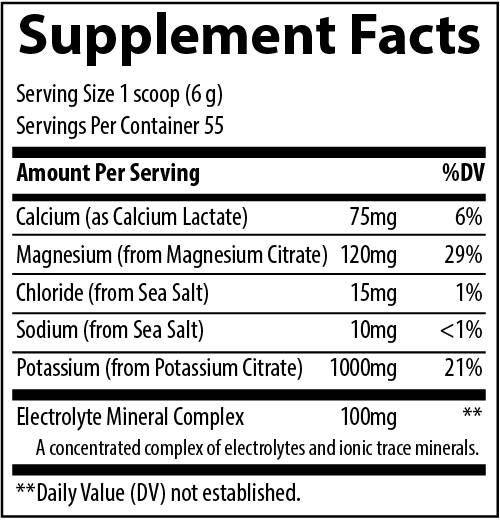 Ingredients: Citric acid, natural flavors, malic acid, steviol glycosides.
Allergen Info: NO KNOWN ALLERGENS. GLUTEN FREE.
Suggested Use
Mix 1 scoop (6 g) with 16 oz of water. Follow with plenty of fluids for efficient hydration.
NOTICE: If you are pregnant, nursing, taking medication, or have a known medical condition–especially kidney disease, hyperkalemia (high blood potassium) or low pulse rate–please consult your physician before using this product.
55 servings per jar
Keto friendly - 0g Carbs
Replenishes lost electrolytes†
Rapid rehydration†
Sustained energy & endurance†
NO muscle cramps†
Efficient muscle recovery†
Full spectrum trace mineral & electrolyte complex