Benefits of a Uric Acid Cleanse
---



Date: July 28, 2010 12:49 PM
Author: Darrell Miller (dm@vitanetonline.com)
Subject: Do you Need Uric Acid Cleanse?

Uric acid is a problem when you have high levels in your blood. So what is this chemical that can cause you so much pain when it deposits as crystals in your joints and rips your joint tissues to shreds? Uric acid is the final metabolic by-product of purine metabolism. No, that doesn't help you much, but it does when you find out that meat products are high in purine and vegetable products very low in this nitrogenous heterocyclic compound that is the base behind several amino acids, and an essential component of DNA.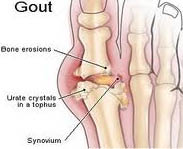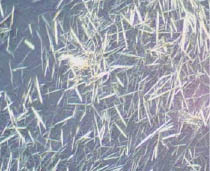 The final end product of the metabolism of purine is uric acid, and unless this is cleansed from the body it can precipitate as needle-like crystals in your connective tissues and cause damage. It is uric acid crystals that cause the pain of gout where you movement will be not only be restricted, but damage can also be caused to the joint itself.
A uric acid cleanse will reduce the concentration of the acid in your blood, and hence render it less likely to precipitate as crystals and cause problems such as gout.


Our Price: - $ 27.99 ...






Guarantee:
VitaNet® LLC Offers a 100% Satisfaction Guaranteed!