What Does The Ayurvedic Herb Amla Do For The Body?
---



Date: February 22, 2011 02:25 PM
Author: Darrell Miller (dm@vitanetonline.com)
Subject: What Does The Ayurvedic Herb Amla Do For The Body?

Alma And Your Health
Amla is an herb famed for its high content of antioxidants, notably vitamin C. The berries, which are utilized as a source of food and in the production of dietary supplement, come from the plant species Phyllanthus emblica, or more commonly identified as Emblica officinalis, but other parts of the plants such as the leaves and bark have also been used in preparations in treatment of various diseases.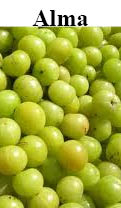 Also known as Indian gooseberry in the vernacular, amla is an important herbal remedy in Ayurvedic medicine, a system of medical practices native to India. It is also extensively used in Unani practices, which cover the countries of the Middle East, largely owing to the influence of earlier Hippocratic medicine on the region.
Scavenges Free Radicals
Amla is touted to be among the fruits that contain exceptionally high concentrations of vitamin C. The berries yield up to 445mg per 100g, which is at least 20 times higher than the ascorbate content of oranges. In addition, the plant produces a unique free cascading antioxidant now called emblicanin, purported to have very strong antioxidant properties, seeking out free radicals and effectively scavenging large numbers by converting into another form of antioxidant after neutralizing the first.
As you might already know, free radicals significantly contribute to the process of aging by producing effects related to oxidation. While the body manufactures endogenous agents that come to its defense, it has long been discovered that free radicals are able to multiply at an exponential rate and cause irreversible damage at the cellular level. This is the reason why supplementation of vitamin C as well as other antioxidants is advocated by the scientific community.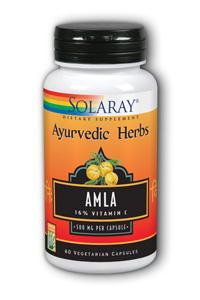 Lowers Bad Cholesterol
One of the studies concerning amla that have promising preliminary results is its use as a therapeutic remedy for elevated levels of blood cholesterol. There have been reports that the high density of tannins in amla is responsible for its effects on the production of low-density lipoproteins in the liver. These lipoproteins, notoriously labeled as bad cholesterol, is the main transports of cholesterol and triglycerides in the bloodstream and in the process gets attracted to the arterial walls, resulting in buildup of plaques associated to atherosclerosis and related heart diseases.
Inhibits Bone Resorption
Amla has also shown to have an effect on osteoclasts, which is involved in the degeneration of bone and cartilage tissues related to osteoporosis and many cases of arthritis. Intake of amla has been observed to induce death in osteoclasts and alter the gene expression in osteoclasts, thereby reducing bone resorption. That being said, it prevents further damages to bone and joints in patients of arthritis and osteoporosis.
There have been many scientific researches concerning the age-old applications of amla in many common ailments, such as fever, cough and colds, and constipation, age-related diseases such as rheumatoid arthritis and diabetes, and even enhancing the memory. Most of these studies are limited to India and has largely drawn on anecdotal evidence of the local communities.
If you want to give your body a health boost, try the Ayurvedic herb Alma today!
Our Price: - $ 18.99 ...






Guarantee:
VitaNet® LLC Offers a 100% Satisfaction Guaranteed!