Can Aloe Vera Be Used For Intestinal Problems?
---



Date: September 12, 2011 03:42 PM
Author: Darrell Miller (dm@vitanetonline.com)
Subject: Can Aloe Vera Be Used For Intestinal Problems?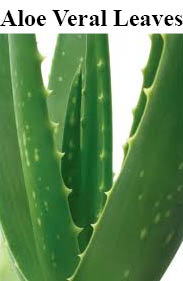 Overview
Stomach aches are commonly not known as something that will cause a great deal of problems. More often than not we just pass it off as something that will go away. And most of the time it does and most of the time it is indeed not serious but sometimes when little things happen all the time it could be considered as somewhat of a chronic illness and for us who may not be experiencing it, it would be hard to understand why someone would pay much attention to it. The thing we need to remember though is that simple stomach aches maybe a symptom of something greater and when that happens, it means it usually has something to do with a part of our digestive system or something close to it. One example would be intestinal problems.
Intestinal Problem
Problems with the intestines are almost the same as saying you have problems with the digestive system because the intestines are more than half of your digestive system. It has many manifestations and symptoms but usually the most common are cramping, gas, bloating, constipation and most especially diarrhea. I mean we could dismiss all the others I mentioned and not even consider it a problem but when diarrhea hits, it's a different story. Now those are just symptoms. In terms of actual disease there is a wide variety of them and just to name a few, we have IBS or irritable bowel syndrome, peptic ulcers and acid reflux. These are not even the more serious conditions yet. So to make sure that we will not get to the more serious ones most people tend to find different ways and other alternatives aside from medicine to help them keep their intestines healthy or provide some relief when the problem is already there. One of the alternative treatments that have been visited by researchers is aloe vera.
Aloe Vera
This plant has long been known for its healing benefits and many in the health industry agree that the number of health benefits it can be responsible for is astonishing in some respects. It has a wide range of applications in the medical world but how will it be able to help with intestinal problems. First we need to know that aloe will not solve all our problems especially since the intestines are highly complex and is an organ with multiple uses. The key of how aloe could be important in intestinal health is with glutamine being available in aloe vera because the cells of the intestines is fast moving and the body needs hormones that will help with cell regeneration. Damaged intestines because of poor cell regeneration will cause various and serious problems.
So that is what aloe will help us avoid. Another ingredient from aloe that can help is the long chain polysaccharides that will be able to repair holes in the intestines if it already exists. Another benefit that will ease any abdominal pain that might stem from any intestinal problem is the anti-inflammatory effect that aloe has.
Our Price: - $ 10.99 ...






Our Price: - $ 10.45 ...






Guarantee:
VitaNet® LLC Offers a 100% Satisfaction Guaranteed!