Can Europharma's Curamin Help My Pain?
---



Date: December 19, 2012 12:08 PM
Author: Darrell Miller (dm@vitanetonline.com)
Subject: How Curamin Combats Inflammation Pain

Fact: You can manage pain with natural remedies!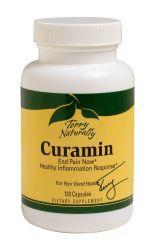 Study has revealed the sad fact that four out of every five Americans perceive that pain is a natural inevitable part associated with old age. Athletes on the other hand believe that severe pain is essential for physical fitness. Many people again, think that there are certain disorders that ignite pain and you can do less or nothing to relieve the ache.

In fact, 28% of America's population believes that there is no solution that can eliminate their personal pain concerns. In the contrary, Curamin by EuroPharma is a highly effective herbal remedy that combines four powerful and clinically proven ingredients, into a single award-winning product that offers an ultimate level of pain relief.

Here is a look into how Curamin relieves inflammation pain.

#Curamin's Ingredients The secret behind Curamin's power is blending the best of the best. These ingredients are well known for their fast action in relieving pain associated with inflammation especially in the bones and joints. Here are the four main ingredients used in the formulation of this unprecedented pain reliever.

*DLPA (DL-phenylalanine) This is a double part amino acid (D phenylalanine & L phenylalanine) that impedes the breakdown of the enkephalin compound, also known as the positive mood enhancer. In addition to that, DLPA converts the L phenylalanine into tyrosine so as to enhance the secretion of two brain chemicals; norepinephrine and dopamine, which ease pain and dissolve inflammation.

*Boswellia Boswellia serrata, also known as Indian frankincense is an anti-inflammatory herb used in the Curamin formula. The boswellic acids prevent the hyperactivity of an enzyme called lipoxygenase, which is often associated with inflammation. This way, it effectively combats inflammation pain.

*Nattokinase This natural ingredient is extracted for a Japanese fermented cheese known as natto, hence its name. The production of this beneficial enzyme can be attributed to a certain bacterium called Bacillus natto. Its benefits in relieving pain come through its action of breaking down clots, promoting the circulation of blood. Thickened blood can intensify pain, and by promoting blood circulation, all other Curamin ingredients are well distributed to every single part of the body.

*Curcumin This powerful, natural compound derived from turmeric requires no detailed introduction. It promotes the body's natural ability to combat inflammation and also contains anti-oxidant properties that are very useful in preventing tissue damage. Its functionality in pain relieving is behind its effectiveness in cutting off pathways that lead to inflammation. Numerous studies have also depicted its ability to promote cognitive-enhancing as well as anti-depressant benefits by igniting neuro-protective brain functions and moderating pain neuro-transmitters.

#How Curamin Relieves Pain

This proprietary formula combats inflammation pain by promoting the body's defense mechanism. In addition to that, it features curcumin BCM-95 which has an enhanced oral bioavailability and is highly soluble, thus availing a full spectrum or curcuminoids that fight pain in a flash. Additionally, the amino acids and Boswellia used in the formulation of Curamin helps the body to absorb the pain alienating ingredients quickly, which earns Curamin its well deserved fast-acting characteristic.

Curcumin BCM-95 has extended blood retention; one among the many attributes that makes Curamin stronger than other plain curcumin products. We cannot forget to mention the fact that Curamin is associated to no known side effects. It combats all types of pain ranging from occasional back pain to chronic pain caused by arthritis. So, next time pain becomes a problem, grab a bottle of Curamin and make your life a whole lot easier.

Guarantee:
VitaNet® LLC Offers a 100% Satisfaction Guaranteed!