Cranberry The Best Solution For Bladder And Urinary Tract Problems
---



Date: October 26, 2013 11:28 PM
Author: Darrell Miller (dm@vitanetonline.com)
Subject: Cranberry The Best Solution For Bladder And Urinary Tract Problems

What is cranberry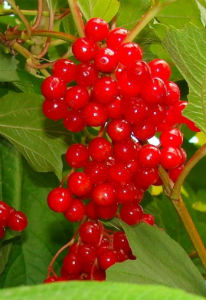 Cranberries are among the healthiest and most nutritious fruits in the world today. They are small red berries commonly grown in Canada, Europe and the United States of America because of the nature of the climate in these regions that support the cultivation of these berries. Cranberry is loaded is rich in antioxidants and other essential nutrients required by the body. The following are the many health benefits of cranberries.
Helps in the treatment of urinary tract diseases
Cranberry juice is known for its healing properties as far as urinary tract and bladder infections are concerned. This juice contains proanthocyanidins that prevent bacteria from sticking to the uterine walls and the walls of the bladder. For effectiveness you are advised to drink a single glass of this juice on a daily basis.
Effective in dealing with kidney and bladder problems
Cranberry is rich in citric acid among other nutrients that can help in preventing kidney stones the cause of many kidney problems including kidney failure. It is also helpful in treating bladder problems.
Boosts your immune system
Cranberries are very rich in vitamin C and other antioxidants that are responsible for boosting your immune system. Antioxidants are very essential in the removal of harmful toxins from the body. This means that you will have a very strong immune system that will help in fighting of other diseases.
Enhances mental health
Studies show that cranberries are also important when it comes to mental health. This is because they have the ability to boost your moods, suppress anxiety and deal with depression. On top of that cranberry juice helps in improving your memory. It is therefore recommended that you include a glass of this juice in your diet.
Helps in fighting cancer
A recent study shows that cranberry extracts can help in fighting breast cancer by preventing the cancer cells from spreading or the growth of tumors. For a healthy body you are encouraged to drink a glass or two of the juice made from cranberry.
In summary, if you have bladder infections or urinary tract problems simply drink a glass of cranberry juice or simply eat the fruits and you will no longer experience these problems.
References:
//www.canadianliving.com/health/prevention/the_health_benefits_of_cranberries.php
//www.3fatchicks.com/10-health-benefits-of-cranberries/
//www.nbcnews.com/id/15814415/#.UmVKqflHIq8
Guarantee:
VitaNet® LLC Offers a 100% Satisfaction Guaranteed!