What Are All Health Benefits Of Fish Oil?
---



Date: November 01, 2013 10:44 AM
Author: Darrell Miller (dm@vitanetonline.com)
Subject: Health Benefits Of Fish Oil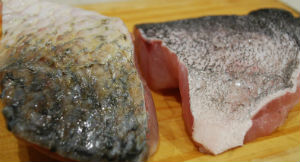 Fish oil contains the omega-3 fatty acids that play a crucial role in performance and health throughout life. The omega-3 nutrients, containing EPA and DHA, are most frequently linked with heart health although they accomplish far much than that.
Some of the important health benefits of the omega-3 supplementation to the young, the old and everybody in between include:
1. Improved synthesis of proteins
The omega-3 fatty acids are renowned for their consequences on heart health and inflammation even though they really have powerful effects on boosting protein synthesis. Out of the 2 most essential omega-3 fatty acids, EPA and DHA, it seems EPA has the more significant effects in the synthesis of proteins.
2. Reduced breakdown of proteins
Decreasing protein breakdown and/or increasing protein synthesis leads to muscle growth. The EPA plays 2 unique functions in the growth of muscles. It reduces protein breakdown and increases protein synthesis by acting on totally different mechanisms in metabolism of muscles.
3. Improved immune function
It is a huge disappointment when a person gets sidelined from his or nutrition and training program because he or she is sick. Fish oil plays an important function in performance and fitness. This is because it supports the white blood cells (major cells in immunity) function.
4. Enhanced sensitivity of the insulin
Excessive adipose tissue (body fat) interrupts the ability of the body to maintain the sensitivity of insulin and control blood sugar level in fat tissue and muscle. The omega-3 fatty acids can improve insulin sensitivity if supplemented in the diet.
5. Enhanced delivery of nutrients to the cells
Increased intakes of omega-3 supplements actually alter the composition of cell membrane. Higher levels of omega-3 in cell membrane facilitates the passage of nutrients out and in of the cell.
6.
Increased rate of metabolism
The capacity of omega-3 fatty acids to enhance metabolism is less proven than theoretical. However, as the health of a cell improves during nutrient delivery, the rate of metabolic rate of the cell is also enhanced.
7. Decreased inflammation
The omega-3s are renowned for their benefits to heart health. When fish oil is consumed at effective amounts, they have positive effects on the inflammatory of the body.
8. Enhanced brain health
The DHA, component of omega-3 fatty acids, play an important function in brain health. It is transmitted from the expectant mother the unborn child, and is crucial for the developing brain.
9. Decreased Triglyceride levels
The EPA has been proven to support lower levels of Triglyceride.
References
1. www.webmd.com/diet/features/what-to-know-about-omega-3s-and-fish?
2. //EzineArticles.com/?expert=Michael_Byrd
3. www.womenshealthmag.com/health/fish-oil-benefits?
Our Price: - $ 19.24 ...






Our Price: - $ 9.99 ...






Guarantee:
VitaNet® LLC Offers a 100% Satisfaction Guaranteed!