How Does Tart Cherry Fight Gout?
---



Date: November 01, 2013 07:44 PM
Author: Darrell Miller (dm@vitanetonline.com)
Subject: How Does Tart Cherry Fight Gout?

Tart cherry studies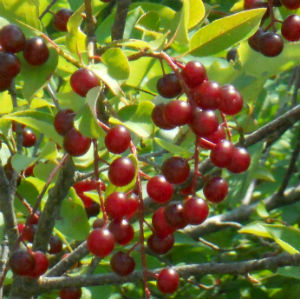 The problem whether tart cherry is helpful for gout sufferers or not has been intensely discussed during the past few years and after several studies and clinical trials, the researchers discovered that taking tart cherry extract or juice represents an effective solution to treat this health issue and ease its symptoms.
What can tart cherry do
How can tart cherry be helpful in case of gout sufferers? In the first place, cherries have always been used in traditional medicine for promoting normal levels of uric acid within the blood – given that high blood concentrations of this heterocyclic compound lead to gout, modulating them using cherries will automatically prevent this affection from occurring and reduce the pain and swelling it causes.
As mentioned above, there have been various studies targeting the effect of tart cherry on gout and according to the most recent one, consuming approximately 280 grams of cherries will decrease the uric acid levels with approximately 14% and increase the excretion of uric acid at the same time. Whether it is about regular tart cherry juice or medication, the effect will be mostly the same, reducing the pain caused by gout substantially.
What tart cherry contains
It should be noted that tart cherries contain approximately 10 milligrams of vitamin C in their composition, an organic (carbon-based) compound that can successfully ameliorate the inflammation and swelling produced by the gout and promote the uric acid excretion. Vitamin C acts primarily as an antioxidant, determining the human organism to eliminate not only the toxins from the tissues, but also the uric acid crystals that deposit in joints, tissues or tendons.

Whether we talk about tart cherry juice or supplements, this natural solution does not involve any potential health risk for gout sufferers, lowering the erythrocyte sedimentation rate (which is an indicator of chronic inflammation) significantly and helping the blood stabilize the normal uric acid levels.
Our Price: - $ 15.99 ...






Our Price: - $ 12.49 ...






Guarantee:
VitaNet® LLC Offers a 100% Satisfaction Guaranteed!