What Are The Health Benefits Of The Herb Motherwort?
---



Date: November 29, 2013 10:40 PM
Author: Darrell Miller (dm@vitanetonline.com)
Subject: What Are The Health Benefits Of The Herb Motherwort?

What is Motherwort Herb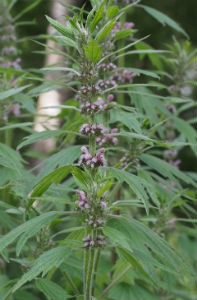 Motherwort is a herb known for its properties of calming the nerves and relaxing the heart by reducing the harmful effects of stress. It is mostly used by women, but also works for men who have heart and nervous system maladies that relate to stress. It's scientific name is "Leonurus cardiaca" and its native location is Europe and Asia. The common name comes from the fact that is has been prescribed to pregnant stressed women throughout history as a cardio tonic and nervine tonic. It strengthens and gladdens the heart thus transforming user from dull and bitter moods to relaxed, comfortable and happy ones.
Benefits of Motherwort Herb
The herb includes tincture that elevates a persons mood and acts as a sedative. As a result, the user gets better sleep on using heavy doses and a good energy balance when using small doses spread out through the day. When combined with linden flower and ginger tinctures it also helps to tackle postpartum depression. By acting as a galactagogue, it promotes the flow of mother's milk and it also helps soothe the uterine before and after giving birth. For those who are not pregnant, consumption of motherwort leads to better menstrual flow as a result of the regulation of the menstrual cycle. Women with cramps, nervousness and digestive disturbances during PMS benefit most from the consumption of this herb as tea or in other forms.
As a cardio tonic, it is injected so that it can halt the clotting of blood as results to a better blood flow. Improved blood flow in the body is good for prevention of other diseases and health risks such as heart attacks and stroke. People with thyroid disease and hypoglycemia or low blood sugar tend to develop heart palpitations, but this is greatly reduced by the use of motherwort. Lastly, other useful uses of motherwort herb include the relieving of lung problems such as asthma and bronchitis.
References:
//health.howstuffworks.com/wellness/natural-medicine/herbal-remedies/motherwort-herbal-remedies.htm
//www.webmd.com/vitamins-supplements/ingredientmono-126-MOTHERWORT.aspx?activeIngredientId=126&activeIngredientName=MOTHERWORT
//www.redrootmountain.com/motherwort-healing-the-anxious-heart-and-mind/53
Guarantee:
VitaNet® LLC Offers a 100% Satisfaction Guaranteed!