How Do You Reduce Arthritis Naturally?
---



Date: December 05, 2013 02:29 AM
Author: Darrell Miller (dm@vitanetonline.com)
Subject: How Do You Reduce Arthritis Naturally?

What is Arthritis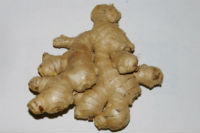 Arthritis is a complex family of disorders that affect the musculoskeletal system of humans. It manifests in 100 different diseases or conditions and it affect two-thirds of people who are under the age of 65. It affects both the old and the young. The common forms of arthritis are Osteoarthritis (OA), Rheumatoid Arthritis (RA) and Juvenile Arthritis (JA). Exercise remains a valuable tool in the fight against the disease, especially when it's combined with the appropriate diet and diet supplements. Other than the preventive tactics of avoiding joint injury, arthritis victims can still find help naturally by using glucosamine and hyaluronic acid in foods and plant extracts.
Symptoms of Arthritis
The main symptoms of the disease include difficulty in moving joints as well as swollen joints that may lead to severe problems when movement is forced. The disease also causes eye, skin and other organ disorders but not on all patients.
Glucosamine
Glucosamine plays a key role in forming connective tissues. It helps people cope with discomfort and mobility problems that arise out of stiff joints. It works by fortifying the protective cushioning between bones. It does not directly improve the bone function, but it leads to better coping with old age and thus delays the onset of joint diseases like arthritis.
Benefits of Glucosamine
Glucosamine works closely with hyaluronic acid to rebuild and support tissues in joints. The hyaluronic acid hydrates and lubricates the joint tissues because of its excellent water trapping and retaining properties. This helps to enhance the body's ability to absorb shock.
Natural way to deal with Arthritis
A natural way to deal with this disease is to consume foods and extracts that are rich in anti-inflammatory and antioxidant activity. Some of these foods include methylsulfonylmethane, ginger, turmeric and boswellia. Unlike over the counter prescriptions, boswellia is able to impede inflammation and relieve discomfort by reducing the swelling of joints for those who have arthritis. The other foods like ginger and turmeric are also helpful because they have no serious side effects and they work just as well as boswellia.
Referencess:
//www.medicalnewstoday.com/articles/7621.php//www.futurebiotics.com/health-topics/14//www.arthritis.org/conditions-treatments/understanding-arthritis/
Our Price: - $ 10.35 ...






Our Price: - $ 10.35 ...






Our Price: - $ 8.51 ...






Guarantee:
VitaNet® LLC Offers a 100% Satisfaction Guaranteed!