Understanding Cholesterol
---



Date: December 10, 2013 02:30 AM
Author: Darrell Miller (dm@vitanetonline.com)
Subject: What Are Some Natural Cholesterol Lowering Supplements?

What Are Some Natural Cholesterol Lowering Supplements?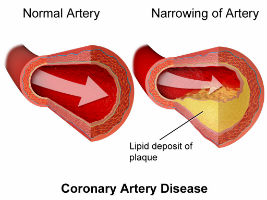 Cholesterol is a lipid, or a fat, which is produced by the liver. Though many know it not, cholesterol is essential for the normal function of the body. Amazingly, each and every cell of the body contains cholesterol in its outer layer. This lipid serves several critical functions. Most importantly, cholesterol aids in building and maintaining cell membranes. The compound also determines which elements can pass through a cell membrane and which cannot; put differently, it determines cell permeability. The compound is also essential in the production of sex hormones, including androgens and estrogens.
LDL and HDL
Like most other chemical elements found in the body, cholesterol is only helpful if it is available in the right proportions. Low or high levels of cholesterol are harmful. However, high cholesterol levels can cause the most devastating effects on health. It is of great importance, to control cholesterol levels in the body. Failure to do this, you are at risk of developing several health complications. Some of these include atherosclerosis, a condition where arteries become extremely narrow to allow proper circulation; heart attack, caused by clogged arteries; stroke, caused by blood clots that prevent arteries or veins from transporting blood to the brain; and angina, a condition that develops when the heart muscles do not get enough blood.

About Cholesterol Levels
Cholesterol levels can always be brought to optimal levels by behavior and lifestyle change. This may include avoiding foods saturated in fats, quitting smoking and drinking, and exercising. There are also supplements that are quite effective in restoring cholesterol levels to the optimal levels. Some of the popular and effective supplements include red yeast rice, niacin, and guggul. Others are fish oil and green tea extracts. Though different from the outlook, all cholesterol supplements achieve their objective in a similar or closely related ways. Most importantly, the supplements are useful in raising HDL (high density lipo-protein also called good cholesterol) levels while at the same time lowering triglycerides (another class of fats found in the blood stream).

References:
//www.webmd.com/vitamins-and-supplements/lifestyle-guide-11/supplementing-your-heart-health-omega-3-plant-sterols
//www.medicalnewstoday.com/articles/9152.php
Guarantee:
VitaNet® LLC Offers a 100% Satisfaction Guaranteed!