colostral can help boost immunity
---



Date: December 17, 2013 12:14 AM
Author: Darrell Miller (dm@vitanetonline.com)
Subject: colostral can help boost immunity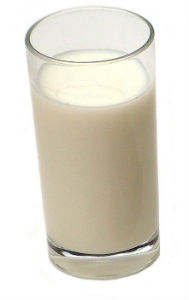 What is Colustrum
Colostrum is the milk produced by mammary glands in female mammals at the late stages of pregnancy and shortly after birth. It is yellowish in color and sticky. It has all the nutrients necessary to keep your child healthy and strong. Above all, it contains antibodies and living cells capable of protecting your child from infections. It is a key source of immunity. It is less in volume but highly concentrated with nutrients and antibodies. It has a laxative effect hence helps the child in the excretion process and elimination of bilirubin.
Colustrum Benefits
A newly born child should be breast fed at least 8 to 12 times a day. This enables the child to rip the maximum out of the colostrums in the milk. It contains secretory immunoglobulin that protects the mucus membrane of the infant. The membrane in the throat, intestines and the throat is fragile and needs such protection. The leucocytes in the colostrums is responsible for shielding the new born from viruses and bacteria. Colostrums contain beneficial bacteria. These bacteria are ingested in the digest tract boosting the intestinal activities.
Bovine colostrums developers depended upon this knowledge.
The Agrifood Research Finland established that bovine could help boost your immunity. They established that the colostrums could not cure an ailment but can prevent infection in a healthy rat. It also promoted the removal of coli bacteria in the bloodstream of a Calve. The study established that the bovine colostrums could control gastrointestinal diseases.
It takes about two weeks after birth for colostrum to mature into milk. The volume of antibodies in the milk drastically goes down and the milk volume increases. The immunity component in the milk does not varnish either. The milk is still capable to supply the child with immunological protection. What changes is the degree of protection. Remember as the child grows, he/she builds an independent immune system. The colostrums taken at early stages stimulates the process.
Guarantee:
VitaNet® LLC Offers a 100% Satisfaction Guaranteed!