Sesame sticks - a choice full of health
---



Date: December 18, 2013 04:03 AM
Author: Darrell Miller (dm@vitanetonline.com)
Subject: Sesame sticks - a choice full of health

What is Sesame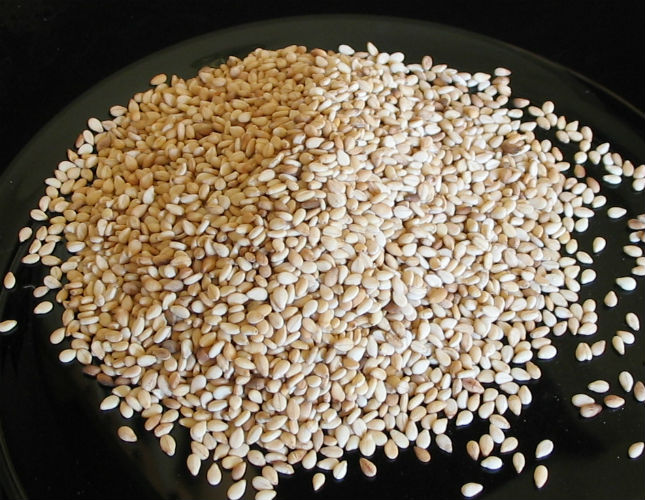 Sesame (Sesamum indicum) is one of the oldest cultivated plants in the world. The story of its amazing benefits, begins 3600 years ago in the ancient Egyptian times. Since those antique times, women used the sesame seeds to keep their beauty and their youth and the Roman soldiers ate them for energy and strength. In recent years, an abundance of scientific information was exposed to demonstrate that the sesame seeds and their components have over 36 therapeutic properties.

Sesame Seed
Sesame seeds are number one when it comes to the richness and complexity of nutrients. Sesame seeds are rich in calcium, magnesium, iron and zinc and these can be added in salads, sandwiches or over cereal in the morning.Another excellent choice are the sesame sticks. These are the real sources of health and in addition there are some excellent snacks.

Sesame Sticks
Sesame sticks consumption helps to detoxify the liver and kidneys, being highly recommended for cirrhotic patients. In addition, these snacks prevent arthritis and osteoporosis, asthma, migraines and headaches; have antirheumatic and anti-cancer effects; strengthen the immune system and decrease the level of cholesterol.All these properties put together, give your body energy and a great power to work.

Health Benefits of Sesame
So, as you can see, the sesame seeds have many health benefits and additionally, these keep your silhouette. Therefore, when you sit and watch your favorite show on TV, you can choose a healthy snack consisting of sesame sticks, instead of chips that will fill you with cholesterol and that will add you a few extra pounds.You can also consume sesame sticks during breaks or when you feel the need for a snack.Vitamins and minerals contained by sesame seeds will provide you the necessary energy and will create you a feeling of satiety.

References:
//www.ele.ro/sanatate/tratamente-naturiste/semintele-de-susan-scad-colesterolul-si-previn-multe-boli-complicate-24261 and ... a delicious bar with sesame and honey.
Guarantee:
VitaNet® LLC Offers a 100% Satisfaction Guaranteed!