What Is The Difference Between flaxseed oil and fish oil
---



Date: January 01, 2014 07:03 PM
Author: Darrell Miller (dm@vitanetonline.com)
Subject: What Is The Difference Between flaxseed oil and fish oil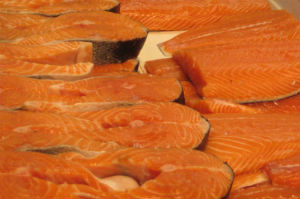 Before you can compare flaxseed oil and fish oil
It is first important to understand the differences between the two oils. Extracted from the dried seeds of the plant rips linen, flax seed oil is clean and almost yellow. The oil is obtained by a cold method or by solvent extraction. Flaxseed oil contains acid lineolic, a particular form of omega-3 fatty acids. Fish Oil is extracted from the tissues of fatty fish containing EPA, Docohsahexanoic acid (DHA) and eicosanoids.
Benefits of compare flaxseed oil and fish oil
Some of the health benefits are reducing inflammation. For comparison, it is essential to analyze the benefits of both oils. Two omega-3 fatty acids, EPA and DHA in this oil and are a great help in creating hormone-like substance that reduces inflammation and blood pressure. They have also been shown to reduce triglycerides and the accumulation of plaque in the arteries.Omega-3 oils promote the secretion of serotonin. Serotonin is a chemical anti-depressant produced by the body and thus reduces or mitigates the effects of depression. Fish oil is often used in the treatment of patients with HIV / AIDS, and has proven to be helpful in lowering triglyceride levels in the body that build up after prolonged use of antiretroviral drugs. This is extremely useful because it can reduce the risk of a patient for coronary artery disease. In addition to providing relief from chronic inflammation, they is also useful for those suffering from joint pain, such as rheumatoid arthritis. The EPA has also found that fish oil helps protect the skin from photo damage. Photo damage is known to cause permanent skin wrinkles and skin damage. In addition, some studies have shown that they may prevent schizophrenia, with minimal side effects. Mothers who take fish oil during pregnancy often bear children with enhanced brain function as well as children with higher IQs. They are also less prone to cognitive problems. And the effects of postpartum depression seem to lessen with the regular intake of fish oil.The fish oil supplements have even more benefits, including lower risk of macular degeneration in the aging process. And studies have shown that with weight training significant reduced pain is present in the bodybuilders who regularly consumed fish oil. Other benefits are providing relief for digestive diseases..
Our Price: - $ 10.92 ...






Guarantee:
VitaNet® LLC Offers a 100% Satisfaction Guaranteed!