Omega Oils-What Are They For?
---



Date: January 02, 2014 09:22 PM
Author: Darrell Miller (dm@vitanetonline.com)
Subject: Omega Oils-What Are They For?

What is all the hype about with these omega fatty acids?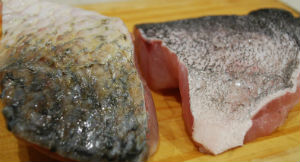 Curious why they have become a huge talk of the nation, and such an important part of our diets all of a sudden? Some omega oils are essential for the growth of human tissue and proper body function, but our body don't produce enough of them on its own.
What is the difference between Omega 3's-6's-8's-9's?
Omega 3 is an essential fatty acid that is not produced by the body naturally. They're obtained from food sources, such as fatty fish, and flax-seed oil. They contain a number of health benefits for the body, such as reduced inflammation throughout the body, and have benefits for the heart. Studies have shown the reduced inflammation has a huge impact on heart health, and is highly recommended to incorporate into your daily diet.
Omega 6: is also an essential fatty acid that is not produced naturally by the body. These omega oils obtained from different types of vegetable oils, and through dietary supplements. Many claims made about Omega-6 fatty acids, however the only substantial proof is for heart health. They lower bad cholesterol levels, while raising healthy cholesterol levels. While essential, they are not to be overused, or they start being unhelpful by adding too much fat to the diet.
Omega 7's: are monounsaturated fatty acids, palmitoleic acid and vaccenic acid. Palmitoleic acids are commonly found in fat tissue of the human body, and in the liver. Animal oils, macadamia nut oil, vegetable oils, and marine oils are good sources of omega 7's. They're considered a beneficial fatty acid by increasing insulin sensitivity by lowering inflammation. They also aid in the destruction in of insulin beta cells in the pancreas. This action has been proven to reduce insulin levels, which have claims that omega 7's are helpful in weight loss. Other uses include support of healthy skin, and soothing the gastrointestinal tract.
Omega 9: fatty acids are not considered essential fatty acids since they're produced by the body. They're obtained from olive oil, and other monounsaturated fats. They contain the same heart healthy benefits as omega 3's and 6's helping lower cholesterol, our body makes them as needed.
Omega oils are important for our overall health, especially heart health. Omega 7s are important to control insulin levels, and may aid with weight loss. Supplementing omega 3, 6, and 7 can lead to better cholesterol levels, and healthier skin.
Our Price: - $ 0.01 ...






Guarantee:
VitaNet® LLC Offers a 100% Satisfaction Guaranteed!