Can Niacin Really Lower Cholesterol?
---



Date: January 09, 2014 05:14 PM
Author: Darrell Miller (dm@vitanetonline.com)
Subject: Can Niacin Really Lower Cholesterol?

What is Niacin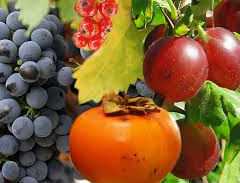 Niacin, commonly known as vitamin B3, was associated with lower LDL cholesterol levels several times, and many studies have proven that taking this organic compound correctly can successfully help one boost his HDL, or "good," cholesterol levels while lowering LDL cholesterol and triglycerides as well. Niacin has the capacity to improve all lipoproteins in the organism when it is taken in doses above daily recommended intake.
Benefits of Niacin
Moreover, once niacin is consumed in proper dose, the LDL cholesterol will decrease by 10 to 20 percent, while the triglycerides will be reduced by 20 to 50 percent, increasing HDL cholesterol from 15 to 35 percent. There are two types of niacin: immediate release and timed release, which may influence its potentially beneficial effects and potency. Specialists recommend consuming immediate-release niacin when starting to include this vitamin within your diet, as this will theoretically ensure you of faster results. Discussing with your healthcare provider regarding the most suited type of niacin per your requirements will help you make a step forward towards healthy cholesterol levels and, consequently, better cardiovascular health.
However, niacin has the capacity to send the LDLs produced by the body back to the liver as well, where their synthesis will be inhibited in order to prevent increasing "bad" cholesterol levels.
Incorporating foods that are rich in niacin to your diet will allow you to increase your HDL cholesterol levels and lower LDL ones, leading to a healthier heart. However, consulting a specialist before taking niacin is mandatory, as there have been a number of side effects associated with taking this product, including flushing and high blood pressure. In addition, niacin supplements might constitute an efficient way to lower your "bad" cholesterol levels safely if you are unable to consume foods that contain this vitamin. In the end, lowering your bad cholesterol levels and triglycerides will make you feel significantly better and will prevent numerous cardiovascular diseases from occurring.

References:
//www.medicinenet.com
//health.usnews.com
//en.wikipedia.org
Our Price: - $ 6.49 ...






Our Price: - $ 5.01 ...






Our Price: - $ 4.95 ...






Guarantee:
VitaNet® LLC Offers a 100% Satisfaction Guaranteed!