Why Take A Coenzymated B-Complex?
---



Date: January 10, 2014 05:09 PM
Author: Darrell Miller (dm@vitanetonline.com)
Subject: Why Take A Coenzymated B-Complex?

Why Take A Coenzymated B-Complex?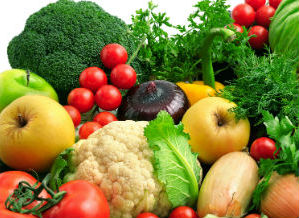 Vitamin B can normally be found in fruits and vegetables, people can get Vitamin B complex from eating green leafy vegetables, eggs, citrus fruits, nuts, kidney beans, bananas as well as chicken.
However, not everyone has the time to have a balance meal.
Vitamin B deficiency
When the body suffers from Vitamin B deficiency a person can suffer depression symptoms like anxiety and constant fatigue. It can also lead to other health problems like heart diseases and premenstrual syndrome as well as skin problems.
There are some individuals who are taking in B vitamins, but some are not able to make use of it due to problems with the way it is processed by the body.
Coenzymated B-Complex
Because of this Coenzymated B-Complex was developed. If a person's body is unable to convert the B vitamins into usable form, then there is a need to use a coenzymate product of B vitamins.
Coenzymated sublingual B vitamins can be purchased singly or as a complex, not all forms of Vitamin B are in the coenzymate form, some are in their pure form from vitamins B1, B2, B3, B6, B12 including Folate.
While this form of supplement provides a lot of benefits for the body, this is harder to find than other B vitamins, there are only a few websites who is selling coenzyme products.
Before taking in any vitamin supplements
There is a need to consult a doctor. While it is undeniable that Vitamin B supplements are beneficial for the body, there are also potential side effects.
B vitamin supplements need to be taken according to doctor's prescription in order to avoid skin problems and increase in sugar blood levels.
Who should take B vitamin supplements?
Coenzymated B-Complex should be taken by people who are suffering from anemia, loss of appetite, people who are experiencing frequent abdominal pain, hair loss and those who have eczema.
There is a need to ask a doctor with regards to the kind of B vitamin supplement that should be taken; vitamins should be taken only if recommended by doctors.
Overdose of vitamins can lead to kidney problems, and for this reason people have to avoid self-medication.
References:
//altmedicine.about.com/od/herbsupplementguide/a/B-Complex.htm
Our Price: - $ 30.98 ...






Our Price: - $ 11.99 ...






Guarantee:
VitaNet® LLC Offers a 100% Satisfaction Guaranteed!