What IS NADH And Why Would I Want To Take It Daily?
---



Date: January 10, 2014 05:20 PM
Author: Darrell Miller (dm@vitanetonline.com)
Subject: What IS NADH And Why Would I Want To Take It Daily?

What IS NADH And Why Would I Want To Take It Daily?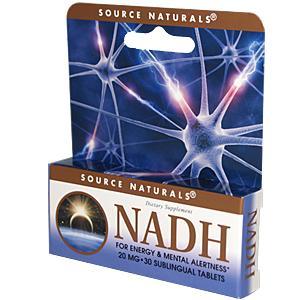 NADH is a chemical that is naturally created in the body and plays the role of generating energy, NADH stands for Nicotinamide Adenine Dinucleotide with hydrogen.
But there are some individuals who have a lesser production of this chemical and because of that medicine providers have created NADH supplements.
What are the uses of NADH?
NADH supplements are effective for providing focus, improved concentration, and mental clarity as well as upgraded memory skills.
For this reason some people are taking it daily, people who have Alzheimer's, for example are given this drug.
Not only that people also use NADH to improve their energy production, athletes use it to increase their endurance, while others are using this supplement to cure their chronic fatigue.
Other uses of NADH
Will include treatment for blood pressure, it can also reduce cholesterol.
Some clinical studies have revealed that is also effective for curing signs of depression as well as Parkinson disease. It is also recommended for people suffering from liver and hormone problems, it works by strengthening the immune system.
Individuals who have AIDS and are currently taking a drug called zidovudine or AZT also use NADH to combat the side effects of the drug.
While it is used for complex problems, other people just simply use it to relieve symptoms of jet lag.
Why do some people prefer to use NADH supplements?
NADH is said to be safer than other supplements in the market, it is also safer to use compared with carbonated drinks and energy drinks. It provides extra energy for people to use it, it helps people become alert.
This is perfect for individuals who want to maintain increase their day-to-day energy level. Single mothers have reported satisfaction over this drug, with only 10 mg of this supplement they are already given extra energy to take care of their kids.
NADH also works as a way for people to regain youth and vitality, the extra energy produced in the body inspires people to do more.
References:
//enadh.com/blog/all-day-energy-with-every-day-use-of-nadh/

//www.webmd.com/vitamins-supplements/ingredientmono-1016-NADH.aspx?activeIngredientId=1016&activeIngredientName=NADH
Our Price: - $ 18.14 ...






Our Price: - $ 44.99 ...






Guarantee:
VitaNet® LLC Offers a 100% Satisfaction Guaranteed!