Why Should Children Be Taking A Multiple vitamin Daily?
---



Date: January 17, 2014 07:52 AM
Author: Darrell Miller (dm@vitanetonline.com)
Subject: Why Should Children Be Taking A Multiple vitamin Daily?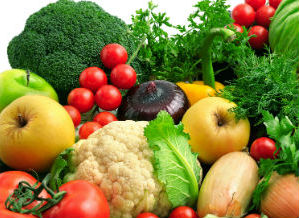 Childrens vitamin are essential for the development of any child.
Whether to multi or not is one question that many parents ask. Never the less there is little consensus on a daily multivitamin for children. Given the reality of today busy parents, it is of the essence to understand that such well-prepared meals at home fail to meet the needed quantity of vitamin that a child require. Some children may have bad eating behavior another cause for childrens vitamin deficiency.
What Should Children Eat?
Children diet should consist of a wide variety of whole, fresh fruits, milk and dairy products and proteins as much as possible. Given the delicate nature of children's growth, it is important to ensure that childrens vitamin needs be attained at all cost. Ideally, it is believed that children are supposed to get their vitamins from a balanced, healthy diet that they take daily. However, this does not mean that children are not getting enough childrens vitamin from food that they take at home.
While it is agreed that those children with good diets do not need to take a multivitamin, well there is no harm in them taking childrens vitamin since it will provide in any case the Recommended Dietary Allowance (RDA) of the needed key ingredients. Other benefits of taking a multiple vitamin include normal growth and development, healthy circulatory as well as nervous systems, proper bone and tooth formation, strengthen the immune system against infectivity, improve brain function among other benefits.
One question that lingers the mind of many experts and concerned d parents is whether their children are getting the right quantity of vitamins from the food that they take on a daily basis. A nutritional deficiency is something that any parent would not want for their kids thus the reason for multivitamin supplementation. It is advisable for all parents to seek nutritionist advise and ensure that they give their children formulated childrens vitamin purposely for their development.
References:
//www.joybauer.com
//www.webmd.com/parenting/vitamins-for-kids-do-healthy-kids-need-vitamins
Our Price: - $ 18.83 ...






Guarantee:
VitaNet® LLC Offers a 100% Satisfaction Guaranteed!