How Does Tribulus Boost Testosterone?
---



Date: January 25, 2014 09:07 AM
Author: Darrell Miller (dm@vitanetonline.com)
Subject: How Does Tribulus Boost Testosterone?

Effective Ways to Gain the Muscle Mass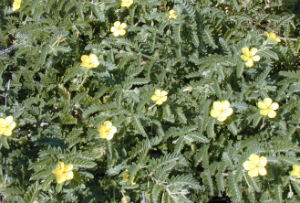 If you are a body builder, one of the things you might be interested in is how to make sure that you gain the muscle mass you need faster and more effectively. Of course, strictly keeping to your exercise regimen and also making sure that you have a proper diet are all necessary in order to achieve this. However, you can always take advantage of some other types of help to make the process even easier. One of these is through the use of supplements such as Tribulus to accelerate the process of muscle gain.
What is Tribulus
In a nutshell, tribulus is a herb that has the effect of increasing the amount of testosterone that one has in their body. It is normally taken in pill form, and has a large following in the body building community. It works by increasing the body's testosterone synthetic activity, which means that you don't have to depend on any exogenous hormone in order to gain the benefits you are interested in. It is a product that has received a lot of rave reviews in the past, and this means that you are likely to benefit from it a lot if you tried using it.
In addition to the fact that people who have tried it out have very good experiences with it, there are other benefits of trying out tribulus. One of these is the fact that it's all natural. This means that unlike other kinds of supplements, you are unlikely to suffer from issues such as adverse reactions when you use tribulus. In addition to that, it's also cheaper than most other alternative drugs as well. The only thing you need to do in order to benefit from all this is make sure that you buy your tribulus from sources you can trust. Remember, the fact that it's so popular means that there are many fake versions of it out there.
Guarantee:
VitaNet® LLC Offers a 100% Satisfaction Guaranteed!