HEALTHY BENEFITS OF ALMOND FLOUR
---



Date: January 28, 2014 08:46 PM
Author: Darrell Miller (dm@vitanetonline.com)
Subject: HEALTHY BENEFITS OF ALMOND FLOUR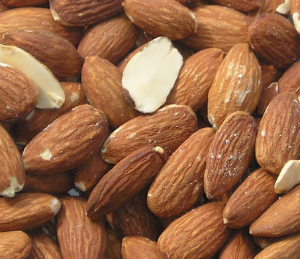 Benefits of Almond
Almond is considered one of the earliest domesticated tree, the tree produce the drupe consisting of a hard shell and with a seed inside. The seed is grind to make the almond flour, which is used to make different kind of recipes, almond flour, is nutritious and also high in protein, low sugar and carbohydrates. Unlike other domestically used flour, almond flour is delicious in terms of taste.
Regular and daily use of Almond flour is good for the health; here are health benefits of almond flour;
Protects Arteries
When using Almond flour, reduces the chances and reduces the risk of heart disease, the flavonoids in the almond skin works with vitamin E which act as antioxidant, where it protect the arty walls from damages.
Weight Loss
Almonds is low in sugars and carbohydrates which are responsible to generate body fat, the almond provide healthy fats, just enough that is required by the body. Using the almond flour at least 2 times per week will help in balancing the body fat thus aid in weight loss.
Energy Nutrients
Almond is naturally low on cholesterol, but contain a limited amount of carbohydrates, which is a good source of fiber, certain amount of almond contain enough calories, protein, that are capable to give you energy to go all day long.
Brain and nervous system function
Almond flour contain L-carnitine and riboflavin nutrient, this nutrients help boost brain activities and stimulate the nervous system, they are also responsible in reducing the risk of Alzheimer's disease. If used often the almond increase longevity and intellectual levels.
Rich in vitamin
The Almond flour is the best source of Vitamins; it contains vitamin E and vitamin B, and niacin, this vitamins support immune system and serves to protect cells against damage.
Alkalize the body
The almond flour has few protein that are able to form alkaline, this is a good course meal when you are low in alkaline, with low alkaline the body may be at risk of Osteoporosis, unhealthy weight gain and poor immune system. Almond reduce the rise in blood sugar and insulin after almond meal, the healthy benefit a lot beyond measure, if feed to the young ones, it help build strong teeth and bones.
Guarantee:
VitaNet® LLC Offers a 100% Satisfaction Guaranteed!