What is Carob Powder Good For?
---



Date: January 28, 2014 09:03 PM
Author: Darrell Miller (dm@vitanetonline.com)
Subject: What is Carob Powder Good For?

What is Carob Powder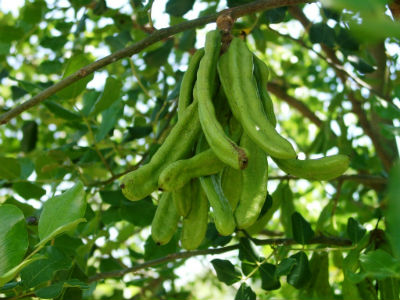 Carob powder is extracted from a plant, and it is successfully used a natural sweetener and a replacement for chocolate or cacao powder. It has several advantages over chocolate, and has a unique nutritional profile that make is useful for fitness enthusiasts, athletes and individuals who like to monitor their diet.

The Nutritional Value of Carob Powder

Unlike chocolate or cocoa powder, carob powder does not contain caffeine. Many nutritional experts and physicians recommend eliminating caffeine completely from your diet, especially if you suffer from anxiety, insomnia or cardiovascular problems. However, carob powder contains a large amount of antioxidants that are also present in cocoa powder, which makes it a solid substitute for this ingredient in bakery products and drinks. The addition of carob powder to a recipe may not require the addition of sugar, since this product is very sweet naturally. In fact, carob powder contains about 40 percent sugar. However, this sugar is absorbed completely different when compared to traditional processed sugar. Carob powder is also very rich in dietary fiber, which considerably slows down the sugar absorption. The combination of insoluble dietary fiber and natural sugar results in a gradual absorption into the bloodstream, which is great for individuals who struggle to maintain their normal weight or who are predisposed to develop diabetes.

Carob Powder is Very Low in Fat

Another reason to substitute chocolate and cocoa with carob powder when it comes to fitness or athletic nutrition is the fat content. Carob powder has very little fat in it, unlike chocolate. It is especially useful for athletes and fitness enthusiasts who are very rigorous about maintaining their ideal weight, which impacts their performance. You are encouraged to try carob powder in your recipes and you will definitely appreciate the natural sweetness and the particular chocolate-like taste, associated with great health benefits and a better nutritional profile.
Guarantee:
VitaNet® LLC Offers a 100% Satisfaction Guaranteed!