Combat Depression With Fish Oil
---



Date: January 21, 2015 05:19 PM
Author: Darrell Miller (dm@vitanetonline.com)
Subject: Combat Depression With Fish Oil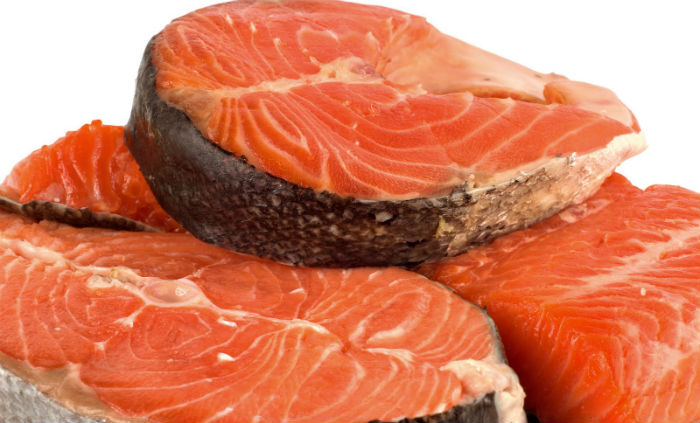 What is a depression?
Depression can occur at any age and is a disorder of affective state, which leads to a state of sadness or hopelessness for a period. Depression is thought to be disease of the century as more and more researchers are trying to find an effective remedy to combat this disease. Lately, several studies are trying to prove that fish oil can affect a person's mood and is an effective remedy for preventing and treating depression.

About fish oils
According to a Japanese study published in September in the journal Pediatrics, fish oil especially that obtained from sardines and salmon helps male teens feel less depressed.
Omega-3 fatty acids, especially eicosapentaenoic acid (EPA) and docosahexaenoic acid (DHA), are found mainly in fish oil. Because these nutrients play an important role in brain function, many researchers wanted to find out if a higher consumption of EPA and DHA leads to a decrease in the risk of depression. The results showed that an increased consumption of EPA and DHA influences positively the mental state and mood of adolescents.
According to Japanese researchers, fish oil has not the same effect in the case of adolescent girls. The different effect of fish oil in boys and girls is difficult to explain, a possible cause being that women show a genetic risk of depression significantly higher than men do.

Norwegian researchers found that a dose of 15 ml of fish oil administered daily might decrease by 30% the risk of developing depression. The study involved 22,000 people aged over 40 who provided information about their eating habits and health care. The study results revealed that people who rarely or never ate fish oil showed more probability of suffering from depression due to stress or anxiety."The possible protective effect may be associated with the content of omega-3 fatty acids from fish", say the researchers.
Source of Omega 3 fatty acid
Omega 3 fatty acids improve the functionality of the brain in children, reduce the risk of heart attack and stroke and prevent cancer. This fatty acid are found in fish such as trout, salmon and mackerel, in nuts, linseed oil and rapeseed oil. Fish oil is the best source of omega 3 polyunsaturated fatty acids. Since our body is unable to synthesize EPA and DHA, in order to prevent depression, is necessary to supplement our diet with supplements rich in these acids. Experts recommend a daily intake of 0.5 grams of omega-3- the equivalent of four meals of fish consumed over a week.

In the UK, about a fifth of population is affected at some point by depression and antidepressants prescription has reached record numbers.
Recently, doctors have put on the list of antidepressants, the fish oil. Their argument is that the human brain is almost entirely made from fat - about 60%, especially DHA and phospholipids. Fish oil has in its composition the precious DHA and for this reason, many doctors recommend it as an antidepressant. The arguments of doctors are strengthened by studies, which show that people who consume omega 3 fatty acids are more optimistic and cheerful.
References:
//telemar.md/10-beneficii-ale-uleiului-de-peste/
//www.ulei-de-krill.net/uleiul-krilloil-este-ideal-pentru-combaterea-depresiei/
//www.mytex.ro/sanatate/uleiul-de-peste-combate-depresia_263288.php
//www.stiri.md/ro/article/470721/uleiul-de-pete-combate-depresia-i-ajut-organismul-s-slbeasc/
Our Price: - $ 54.40 ...






Our Price: - $ 21.75 ...






Guarantee:
VitaNet® LLC Offers a 100% Satisfaction Guaranteed!