The Powerful, Clinical Strength botanicals in Saffron Lift provide outstanding mood support!*
---



Date: May 23, 2019 03:50 PM
Author: Darrell Miller (support@vitanetonline.com)
Subject: Saffron Lift

Mood and emotional health can dramatically impact quality of life. Through the years, I have met many people who are looking for a healthy way to support peace of mind, a sense of happiness, or emotional balance in their lives.* When I learned about the ways standardized saffron can boost mood, I decided to combine it with BCM-95 curcumin, which has 4 published human studies demonstrating significant support for mood and emotional balance.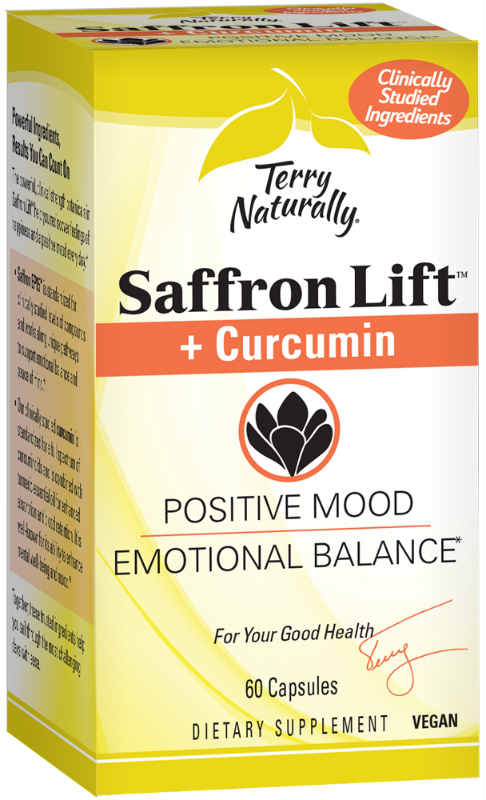 The unique combination of these two ingredients provides elevated levels of benefits that are unmatched by either herb alone. You too can truly feel the difference this product can make!*
The Powerful, clinical strength botanicals in Saffron Lift provides outstanding mood support!*
Saffron EP15 is standardized for clinically studied levels of compounds and works along unique pathways to support emotional balance and peace of mind.* It also has an impact on "emotional eating," and may reduce snacking between meals.
BCM-95 (Curcugreen) curcumin is standardized for a full spectrum of curcuminoids and is combined with turmeric essential oil with ar-turmerone for enhanced absorption and blood retention.
Not only will Saffron Life effectively life mood, it will also promote overall health and well-being in those that consume it regularly.