The Many Benefits of Cherry Fruit Dietary Supplements
---



Date: September 28, 2022 12:21 PM
Author: Darrell Miller (support@vitanetonline.com)
Subject: The Many Benefits of Cherry Fruit Dietary Supplements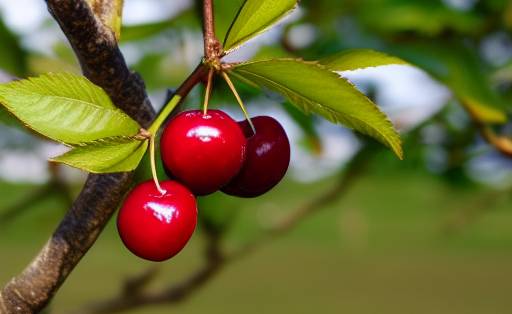 Did you know that the cherry fruit is not only delicious but also boasts a wide range of health benefits? This superfruit is loaded with nutrients and antioxidants that can help fight free radicals, boost immunity, and even reduce inflammation. What's more, cherry fruit dietary supplements are now available in a 10:1 concentrate, making it easier to get all the benefits of this amazing fruit in just one serving.
The Health Benefits of Cherry Fruit
Cherry fruit is an excellent source of vitamins A and C, two essential vitamins that play important roles in boosting immunity and fighting free radicals. Vitamin A is also necessary for maintaining healthy vision, while vitamin C is known for its anti-inflammatory properties. In addition to these vitamins, cherry fruitalso contains numerous other nutrients such as potassium, iron, and calcium.
One of the most impressive health benefits of cherry fruit is its ability to neutralize free radicals. Free radicals are unstable molecules that can damage cells and lead to chronic diseases such as cancer. But thanks to the high concentration of antioxidants in cherry fruit, this superfruit can help fight back against free radicals and reduce your risk of developing these conditions.
Cherry fruit is also known for its anti-inflammatory properties. This means that it can help reduce swelling and pain associated with arthritis and other inflammatory conditions. In fact, some studies have shown that consuming cherry fruit or supplements may be just as effective as taking over-the-counter medications like ibuprofen for treating these conditions.
Lastly, cherry fruit has also been shown to help lower uric acid levels in the blood. High uric acid levels can lead to gout, a painful form of arthritis. So by consuming cherry fruit or supplements on a regular basis, you may be able to lower your risk of developing this condition.
In Summary:
As you can see, there are many reasons why you should consider adding cherry fruit dietary supplements to your daily routine. Not only do they taste great, but they offer a wide range of health benefits including improved immunity, reduced inflammation, and protection against free radicals. So why not give them a try today? You may be surprised at how much difference they can make in your overall health and well-being.
Our Price: - $ 20.90 ...






Our Price: - $ 11.00 ...






Guarantee:
VitaNet® LLC Offers a 100% Satisfaction Guaranteed!